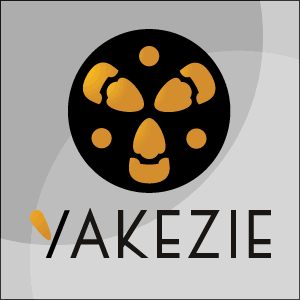 "Ok, you never get a second chance to make a first impression," I thought as I sat down to pen something epic for our inauguration into the Yakezie family.  Then I looked over some other member posts to steal get a feel for what I wanted to say to this group of high-achieving people.  Bad decision.
Now I can't help but feel as intimidated as the day we decided to join the Yakezie challenge.  Do I really belong in the same group as these people who have 4 degrees, or know 8 different languages?  These entrepreneurs who make so much money off of their blogs that they quit their day jobs?  Am I in the same league as someone with multiple financial designations behind their names and writes about earning 6 figures a year?  So the conclusion I came to was: HAHA! Sam sent us the email, we have our own password, no take-backs now suckers!
Thank You!
In all seriousness, we are obviously extremely humbled to be recognized as worthy to join a group such as this one.  I could go on, but you all know that you are pretty cool, so I will just say upfront, thank you to all of you for your help in getting the blog My University Money off the ground.  Both J.B. and I (Teacherman), couldn't be more grateful!  To be able to interact on a daily basis with people from all over North America (and even outside of it) on a range of issues, is all a couple hicks from rural Manitoba, Canada could ask for.  So many members of Yakezie have helped us out since we joined the challenge seven months ago that I would likely offend someone by forgetting them if I started dropping names; therefore, I just want to give a big Thank You to the Yakezie community at large.
 Humble Beginnings
The My University Money (yes, we know, a website owned by two guys has the acronym MUM… we did that on purpose) concept was launched a little over a year ago now, and it began as most great innovations in Canada do – over a cup of Tim Hortons Coffee.  Both J.B. and myself had begun new careers in fairly isolated communities and we craved the interaction we had gotten in a university setting with people that were smarter than us.  We had both spent a lot of time web surfing (yes, igloos get internet now), and had decided we wanted to develop an online presence.
The main obstacle stopping us was that we didn't know what knowledge we had that people would actually want to read about.  Basically, it all boiled down to the fact that all we really knew how to do was how to have a great time in a post-secondary setting, yet still do well in school, and hopefully make/save some money along the way.  The more we thought about it, the more we realized how much better off we would have been had we known what we know now, when we had started our post-secondary journey.
We also knew that J.B. had a pretty solid grasp on web design, that I was a geek that liked to read a lot of financial books, and that we both found the whole idea of search engine optimization to be kind of cool.  With this random toolkit we began our online quest.  At first, like many others, we felt as if we were blogging into a black hole.  Eventually a few people started noticing our site, and we began making some connections in the PF community.  The logical conclusion was us finding out about the Yakezie community, determining it was a pretty cool place to be, joining the challenge, and now, realizing one of the first goals we ever set for ourselves in becoming full-fledged Yakezie members.
 The Price Of Brutal Honesty
Both J.B. and I have decided to keep our identities anonymous in this A.G. (After Google) era because of possible obstacles in promotional opportunities going forward.  I personally work in an ultra-political educational system that might penalize me for some of the honesty I put forth on our site, and J.B. is actually looking at a career in the post-secondary world right now himself.  We would love to one day take off our superhero costumes and show our real faces to the world, but until that day, you just get bland avatars.  Sorry!  If you want to learn a little more about us, you can check out our bio.
 BFFL (Blogging Friends For Life)
I'm constantly amazed at what many Yakezie members are able to do on their own.  Both J.B. and I agree that this whole partnership thing is pretty sweet.  I tend to do most of the writing and commenting for our site, but there is no way I could possibly do this without my co-pilot who handles all the technical stuff that I am clueless about, and has an endless supply of innovative ideas and new things to try.  I wouldn't trade the partnership model for anything at this moment, and I think we have probably lasted longer than 25% of marriages do these days, so we must be doing something right.
 Why We Blog
We started My University Money with a focus on helping people who were in post-secondary education, individuals about to enter that world, or parents of students that had entered the mythical realm of academia.  We have since broadened our horizons to include general saving, investing, and earning tips as well.  Sometimes I even just talk about financial-based issues I have limited experience with in order to stir things up and get people thinking about a concept from a different angle.  I think our baby blog will continue to evolve as we go forward and gain knowledge in a variety of areas, but I really like the idea of the site as a great resource for students (and parents of students), from all ages and walks of life.
Some of the major projects we have put together with a modicum of success are:
1) The Carnival Of Financial Camaraderie – Check us out if you're interested in hosting or being included.
2) A Scholarship Contest – A writing gig that we might now just fold into this cool thing that Sam has going over here.
3) An eBook About ETF Investing – Why ETFs are the easiest and best exposure to equities for the average investor (proven by people smarter than me).
It has been great to meet many of you over the past few months, and I look forward to learning from each of you every day.  Hopefully in return I can provide something that you will find of value as well.  I feel like the kid that just got to sit at the cool kids table for the first time.