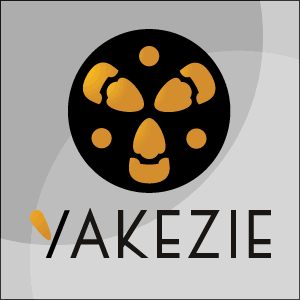 Claire threw her head back in laughter at a joke about the dead. I sat in stunned silence as I saw my grandmother's smile on her face. When the meal came, they both pulled out their napkins, letting them drift to their laps like a fall leaf drifting onto the cool sidewalk. When someone brought up the coming election and the merits of their candidate, both raised their eyebrows, looking to the side and let out a guttural, "Well…"
This should have made sense. Fifty-year-old Claire was my aunt, my grandmother's daughter. The reason for my shock was that until this moment, they hadn't seen each other since Claire was a babe in arms.
Claire isn't the only one who shares common tendencies with her mother. Grandma and I both love to laugh, mostly at terribly dark humor. We love to contemplate the nature of our existence. We are prone to forgiveness, even if it is to our own detriment. We are also stubborn. We insist on learning our lessons the hard way, even when logic dictates to us that it would be easier to take heed of the advice from those who have walked our paths before us. Oh, and we both had a child out of wedlock.
In my day and age, my child is not looked down upon. At least not by those that matter. My family was all too excited about the news of my pregnancy. Society doesn't care that I don't share a last name with my child. In the late fifties, it was a different story. My grandmother clung to Claire, wanting to teach her all that she knew. She longed to care for and dote on her.
Society had a different agenda. Her friend approached her, earnestly trying to help. He knew someone who could get her an abortion. The friendship died at my grandmother's outrage, but was later rekindled because of her extreme capacity for forgiveness. When the child was born, her parents told her she couldn't keep it. She had to give it to someone who was properly married and capable of providing for her. She begged her sister and brother-in-law to adopt her child, but they refused. She was doomed to a closed adoption.
Fifty years later, my grandmother filed papers to find her lost child when the adoption agency loosened its policies. If Claire also wanted to find her mother, they may have a chance to talk, but the conversation may be limited to family medical history. A few months later, by a tragic miracle, Grandma got an email from Claire.
When she had been given up for adoption, her new parents had taken her home to the Chicago area. They were well-off, providing Claire with everything she needed for a successful life. On top of being moneyed they were good people, raising her to be kind and make positive, moral decisions. My grandmother's relief was unparalleled. A lifetime of worry fell off her shoulders as tears softly dripped down from her eyes.
Unfortunately, a few years prior Claire had lost her adoptive mother to a life-long illness. Shortly after, she lost her father to a house fire. Tragedy fell upon those great people who had done so much for my aunt, and my grandmother's compassion couldn't have been any stronger. This tragedy had led Claire to seek out any other parental figures she may have left in the world, so she went to the adoption agency at the same period in her life when her mother was finally able to seek her out. They set up a meeting in Chicago where we could all get to know our new family members.
Their physical mannerisms that day in the restaurant were proof enough for me that nature plays a huge role in who we are. As time went on, I realized that all three of us share inner personality traits that can barely be tempered. Her adoptive parents did help her temper them to a healthy level, though. They inspired her love of education and entrepreneurship, which are both qualities our family holds dear, but fizzle out in some of us who do not receive the right encouragement or opportunities. They showed her love and raised her in a normalcy that, sadly, would probably not have been possible for her had she stayed with Grandma. Society can be cruel.
It took three incredible parents to produce the wonderful, warm person that is Claire. My grandmother's nature is evidenced in her fortuitously, and was handled well by her adoptive parents who nurtured her into the confidence and success that she has reached today. Nature and nurture are not mutually exclusive; they must work together in full force to create the artwork that is beautiful human beings.
Please click here for voting guidelines.