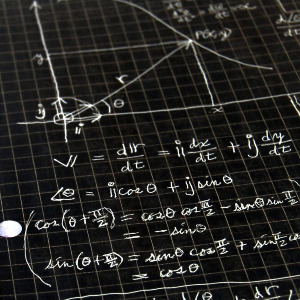 Trent: "Look at this, okay? I want you to remember this face, here. Okay? This is the guy behind the guy behind the guy."
Swingers (1996)
Okay, I'll admit that quote goes about one level too far.
You're now reading the musings of one third of the blogging trio at Don't Quit Your Day Job… a web site which writes about the intersection of personal finance, economics, and politics. Think about it as 'the news behind the news', with posts about those three topics coexisting peacefully with articles on everything from music to fantasy sports.  We even live-blogged the 2010 midterm elections. That's right – we're a Personal Finance site with ADHD.
A Bit About the Head Writer and the Site
You can call me PK. I am originally from the East Coast, but now call the Bay Area home. Yes – I'm an engineer.
I started DQYDJ in 2009 as a place to educate, learn from feedback, and keep my research skills from dulling from lack of use. On that front, it's been a huge success. 500+ articles later (probably 425 by me) and I still learn something new every time I sit down to research my lengthy missives.
So – what's up with the name? "Don't Quit Your Day Job", as you well know, isn't an original phrase by any stretch of the imagination. It's actually a sarcastic phrase best applied in an argument when your opponent is completely out of his or her league – you're telling your opponent that they are no good at what they're trying to do, so stay employed at some 'day job'.
So yes – it's a lighthearted attempt at self-deprecating humor. Even though my co-writers and I think we're smart people, we aren't experts on 90% of the things we write about. We're just two Engineers and an Economist in our own day jobs. And no, we won't be quitting.
Uphill Both Ways, In the Snow.
Back when I started DQYDJ, I had started to find myself glued to the financial sections of large web sites, or even devouring web sites which catered to a more technical crowd. Think The Economist, The Wall Street Journal and their ilk. Trust me when I say I barely knew what a blog was; I certainly didn't consider myself a future blogger.
Still, I let the crazy idea that I was well versed enough to write work its way into my brain way back in May of 2009.  I knew it was a massive commitment, so I didn't want to make a rash decision.  Of course (as you can tell if you're reading this piece), I didn't take long to make up my mind…  I decided to take the plunge near the end of the month.
Even though DQYDJ doesn't have the wide readership base of some of our contemporaries, it's been a great ride. I can recall winning a contest on Len Penzo's site way back before a lot of people knew it existed (for a CD of his band from the early 90s), and browsing through the archives at Hope to Prosper and Budgets are Sexy. Incidentally, it was in reading Len's site that I discovered Yakezie.
Networking vs. Writing for the Auther!
If I could go back to 2009 knowing that I would still be writing 3.5 years later, I would have cultivated more relationships with other sites. Take it from me – even if you produce quality (debatable!) content, you won't go far in a vacuum. For years I managed to only claim a few online friends – but I'm happy to report that traffic has almost doubled in the nine months we've been associated with Yakezie. Not only do we have more compatriots reading our stuff, but we've also found success with people who couldn't tell WordPress from Google Analytics (and, at the end of the day, isn't that our target demographic?).
So, what will the future bring? In the case of DQYDJ, our number one goal is influence. We've started to gain traction in academic circles – both positive (citations on educational sites and forums) and negative (links from essay writing companies). We're also happy to have met new people who have their own sites, and look forward to meeting many more. If I had known the amount of fun I'd be having talking about money… I would have started the site years earlier.  Also, I would have started networking almost immediately after that.

There's another appropriate quote for this situation: "no mistakes, only lessons learned." So come visit Don't Quit Your Day Job…, subscribe, and engage my cowriters and me in argument. We enjoy the company.