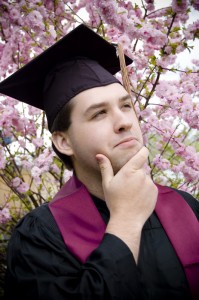 First, I really want to express my appreciation to this amazing group, and the guy who started it all, Sam. This group has been an amazing motivator for me to improve my writing and press towards the goals I originally set when I started blogging. I couldn't have asked for a more supportive group and am just happy to be a part of it.
Now to the task at hand, defining who I am and what I am about…
The Beginning – Building a not so solid foundation

I come from a family of nine, and am one of seven kids, six of which are boys. Needless to say, even the above average income would be crippled by that many teenage manly mouths to feed. Growing up, we didn't have much and though grateful for what we had, I needed things outside of simply a roof over my head and food in my belly. We couldn't afford much outside the necessities, and if I needed new clothes, new shoes, or money for school supplies and activities, I was footing the bill. So, being the independent kid I always was, I ran off and joined the circus…
OK, that's a bit of a stretch. I really did become a carnival worker (Carnie for short), at a business that did street fairs and weekend parties. I worked that job all through high school and was actually paid pretty well allowing me to build a small savings for the future.
That all changed when I started dating the woman who is now my wife..there's just something about a pretty face that makes you forget all your worries and responsibilities, it must be love :)
With all the fun and fine dining, my savings was quickly drained and although I was still working, and soon after that had two jobs, I was getting into debt simply due to financial ignorance. Not the best start to my life as a working adult.
The Middle – The experiences we had and mistakes we made

After high school came a brand new car purchase, several moves, and a couple entrepreneurial ventures of varying success. I got married at 19 and my wife was pregnant soon after. I got enrolled in school (fully funded through student loans and grants) and found a good job working in the IT field. We bought a house, and I continued to juggle work and school, never once really sitting down and looking at our finances or figuring out a plan to get where we wanted to be in life.
After my wife got pregnant with our second child I realized we weren't saving any money. We didn't have insurance because I was working through a staffing firm and the reality that we were going to have to pay for this childbirth ourselves, a high risk childbirth no less, set in.
It was time to make a change.
My wife and I started researching what we could do with what we had. I discovered the Consumerist, and from there, personal finance blogs like Budgets Are Sexy, and Free From Broke, the earliest blogs I can remember reading. That discovery not only started us on the journey towards financial literacy, but sparked a forgotten desire that had been laying dormant inside me for some years and I decided to start writing Personal Finance Firewall.
The End – Goals for the future

My initial goal for setting up Personal Finance Firewall was not only to share with others the things I learned through managing my own money, but to also create a writing portfolio. I have always toyed with the idea of writing as a career. I went into technology just because I had a knack for it and the job was there, but I really enjoy literature and have dreams of writing my own book, or even my own series of books (kids books) someday.
This year, that vision has been molded and actually taken shape in some ways, as I have taken several freelance writing opportunities. Through this I also remembered a goal I set when I took my first major entrepreneurial opportunity, to retire when I am 40 years old.

My definition of retirement is not lounging on a beach somewhere. Retirement to me simply means I would not have to work. I would have either passive income to cover my expenses, or enough savings by then to be able to live comfortably for years to come, regardless of what income my hobbies brought in. Personal Finance Firewall is paving the way to my idea of retirement.
Since starting Personal Finance Firewall, we have; paid off over $25,000 in consumer debt (mortgage and school loans are sticking around a while), paid off our car, and have reduced our expenses by close to 50%. We have a retirement plan in place with the goal of 40 in mind, have started investing, bought a rental property that provides some semi-passive income and are putting 25%+ into savings. We are even able to contribute 10% of our income to charity.
The only thing that made this possible was learning about personal finance early in life, and that is what makes me so excited about the Yakezie and everything it stands for. If through this group and through the Yakezie Scholarship, we can touch the lives of others, and teach them the importance and basics of money management, we can change the way the world operates. No longer will we be a debt driven society, with dreams like mine being perceived as unattainable.
This post is part of the Yakezie Member Post Series.  See all member posts here.