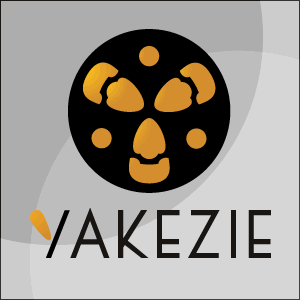 As I wandered the hallways and spaces of the Financial Blogger Conference last week, I was struck by what I can only describe as the power of the network. As members of The Yakezie Blog Network, we have access to one of the most powerful elements of society. And, it's custom built just for us!
There are several things that a network can do for us. The most obvious thing, to a member of The Yakezie, is the power inherent in numbers. The larger the group, the more collective power you have to bargain and negotiate.
Another of the benefits of the network is the benefit of allies. Like the samurai of old that our network is modeled after, we are each others allies. When one of us needs help, we only need sound the call and we'll have as much help as we need. We all pitch in to make each person in the network stronger.
Those benefits alone are sufficient enough to warrant membership in a network, whether that network is The Yakezie or some other network. It wasn't until I was in Chicago at FINCON that another benefit of the network struck me. Perhaps it isn't even another benefit itself, but merely a deepening of the others. As I met many of the other members of my online network, and we became familiar with each other, the bonds that we had formed through our online interactions became stronger. We became friends.
Being a part of a network can be a powerful thing in, and of, itself. The relationships we build online can be strong in, and of, themselves. Heck, people get married all the time after dating online and only meeting once or twice. When you take the strength of those relationships and build on them through the camaraderie of something like FINCON, the network only gets stronger. Unfortunately, not everyone in our humble network was able to make it to Chicago, but I hope those of you that weren't able will be able to make it next year. Already, just days after the conference, I feel the network is stronger. I can only imagine where it will be a year from now!
Note from Sam: Let's try and make it a soft goal for all of us in the Yakezie to meet each other face to face by end of 2013.  Whether we happen to be flying to NYC or the West Coast for business or what not, let's send out a note in the forums, or a tweet and make an effort to get a drink.  Even for just a 30 minute gathering, it's so worth it.  For those of you in Portland, San Diego, LA, Denver, and NYC, let's connect!