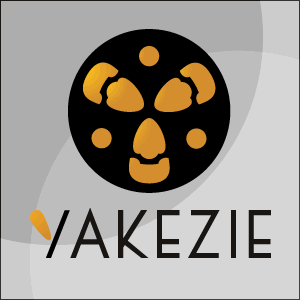 Hi everybody! Today I'm going to try to shield all of you from my shock at being admitted into Yakezie and act like I belong here. I'd like to talk a little bit about my blog and then tell you something awesome I learned while participating in the Yakezie Challenge.
I have been reading Personal Finance blogs since I got married in 2008 (at the age of 23). By the time I was 27 I was getting ready to graduate from college. I started to notice that many of the people in my graduating class were pretty clueless about two important aspects of life: personal finance and career development.
At that time, I realized that I possessed advanced (for my age) knowledge of those two topics and started to think that maybe I could share my knowledge online in a way that was relevant to recent graduates. In February of this year, that thought turned into my blog, A Young Pro.
A Young Pro – The Blog
I developed the byline of "Learning Life from a Cubicle", and that is truly the goal of my blog. I am striving to share my experiences as I learn to live life as a professional and "real adult". There are a lot of aspects of post-college life that many people don't feel prepared for, and I am trying to share how I deal with those.
My view on the world, and particularly career and personal finance topics, has changed quite a bit over the last 8 months, but my core beliefs haven't. On my blog I talk a lot about personal accountability, intentionality, consistency, and the power of positive thinking. I truly believe that those are the keys to success in most aspects of life.
Like most newbie bloggers, I was completely floored when I started to realize how much time it takes to become a successful blogger. To be honest, two weeks into my blogging journey I was already questioning whether or not I should quit blogging. Then I found Yakezie.
The Power of the Network
The Yakezie network didn't make blogging take any less of a commitment from me, but it did help me believe in myself and my ability to succeed. I can honestly say that I would have quit blogging long ago if it weren't for the support I received from many Yakezie members and challengers.
I have learned so much about blogging from participating in the Yakezie Challenge, which is pretty much a given considering that blogging is the common thread that ties all of us Yakezieites together. However, the most important thing I have learned during the challenge has nothing to do with blogging.
To understand what I mean, I need to let you all in on a little secret. For someone who fancies himself a career blogger of sorts, I have a history of being a pretty terrible networker. In fact, I didn't land my current job through networking (which is pretty unheard of these days). So, it goes without saying that the most important thing I have learned during the Yakezie Challenge is how to network.
The Yakezie Challenge and blogging in general, is all about stepping out of your comfort zone. Because it was required to get to know other bloggers to complete the challenge, I was forced to network. And guess what? I figured out that networking is not as scary as it seems. Most people are genuinely nice and willing to help out. That little skill is worth all of the blood, sweat, and tears that have gone into my blog.
A Call to Action
My challenge to all of you is to step out of your comfort zone, you might be surprised by the results and what you learn along the way. Human beings are experts at convincing themselves not to do things. I challenge you to ignore that impulse and try something new. Maybe you are thinking of joining the Yakezie challenge, but haven't made the commitment yet. Maybe you are thinking about adding X feature to your blog.
Today is the day to take that leap. Maybe you will succeed, maybe you will fail. One thing I can guarantee from personal is experience is that you will learn something in the process. That is why I am thankful for the Yakezie Challenge, and for my blog. I always though blogging would be about teaching others what I know, but it turns out that blogging is more about learning from others who have succeeded in the past.
In conclusion, I want to thank all of those who have helped me along the way. I cannot list all of you, but thank you. For those who I have not had the good fortune to interact with yet, please stop by my blog or contact me on Twitter and say hello!
Sam's favorite post: Hoping To Adopt Again