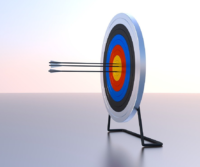 Let's say you've got a product. Maybe a new e-course, a personal finance book, or an e-book. Do you think great marketing or great content is more important to make your product sell?
For background on the great marketing or great content debate, I have been blogging on Financial Samurai since 2009. The site consistently gets over 1 million organic pageviews a month despite having never won an award. I also helped kickstart the modern-day FIRE movement in 2009, but seldom get any recognition for my efforts.
My e-book, How To Engineer Your Layoff, has generated more than $500,000 in operating profits. It is the only severance negotiation book of its kind. It continues to generate between $35,000 – $50,000 a year as it is in its 5th edition.
Meanwhile, my traditional book, Buy This, Not That, became an instant Wall Street Journal bestseller. Chances are high it will generate consistent royalties for the foreseeable future as it becomes a mainstay personal finance book.
Read More