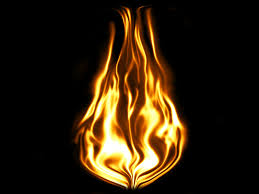 When I first helped ignite the modern day FIRE movement in 2009 with my motto, "achieving financial independence sooner rather than later," I had somewhat of a dilemma as it relates to blogging.
Should I focus most of my writing on helping readers achieve FIRE? Or should I write about a variety of topics beyond FIRE that interests me and perhaps other people too.
In the end, I decided not to brand myself as a FIRE blogger because I really loved writing about real estate, stock and bond investing, alternative investing, career strategies, and now family finances.
I could tell people how I'm living my life, or I could just get on with things and live my life.
What I found after leaving my day job in 2012 and living off my passive income is that there's really no fanfare once you achieve FIRE. You just get on with living your life how you wish.
The Downside About Not Always Talking About FIRE
Out of over 2,000 posts and pages, roughly 33% of them are categorized under "Retirement." For the first three years of my blogging career, my quest was to retire early. After I retired in 2012 at age 34, the next couple years had a lot of posts talking about managing life post retirement.
But in retrospect, if I had published at least 50% of my posts and pages related to Retirement, which I could have easily done, Financial Samurai would now be regularly recognized by the media and the general public as one of the founders of the modern day FIRE movement.
If Financial Samurai was consistently recognized as one of the original FIRE bloggers from when the site was first launched in 2009, then the site would probably get lots more organic coverage and interview requests.
Alas, it was only after deciding to write more about early retirement in 2017 and making an effort to get my name out there do I now get more recognition. In other words, if you want to be recognized for something, you've got to be proactive in reaching out. You can't expect people to recognize your efforts.
The problem with me is that I don't like imposing my ideals on anyone. Nor do I like to sell anything, which is why I haven't created courses and multiple online products. One of the main reasons why I got out of banking was because I was sick and tired of selling deals, some of which I did not care for.
I never thought about branding Financial Samurai as an early retirement blog because I didn't want to push an early retirement lifestyle on anybody.
A lot of people love their jobs, so who am I to tell them to negotiate a severance? If people don't want to save 50% of their paycheck each month and spend less than 20% of their gross income on housing expenses, great.
What I've learned is that I need to focus my site's image so that I can go really deep in a handful of categories. Early retirement should be one of them, since I'm one of the longest standing FIRE bloggers today.
FIRE Is Good Branding
What I also learned about the FIRE movement is that you don't even have to be retired to get a lot of coverage from the media. All you've got to do is say you are part of the FIRE community looking to one day retire early and you can get picked up.
In other words, big media not only focuses on people and blogs who have already retired early, big media also focuses on working individuals who want to retire early. Whether they actually do or not doesn't matter because big media is always looking for the next story.
Big media also loves to write about diversity and inclusion because it is on a social justice mission. It's important to take advantage of this narrative.
Therefore, given how popular the FIRE movement is right now, even if you're a young blogger decades away from retiring early, it's probably a good idea to brand yourself as a FIRE blogger.
If you're a working mother who probably won't retire before 60 because your spouse doesn't work and kids are expensive, just say you're a FIRE member to get coverage.
If you're a restless 32-year old guy who just quit his job, use the gap year to tell everyone you are test-driving FIRE to potentially get more recognition.
As soon as there is a downturn or another hot movement rises, you can rebrand yourself and your site accordingly.
I've tried to think ahead by introducing the DIRE Movement so that I don't get left behind again. But the good times keep on coming! I'm not complaining.
Tightening Up Financial Samurai's Image
Financial Samurai's mistake was having a brand that was too general. Sure, many people see Financial Samurai as one of the longest running personal finance sites that gives no-nonsense financial advice towards people looking to boost wealth. But Financial Samurai is too many things to too many people.
One day I'm talking about winning a July 4th softball tournament. Another day I'm talking about being a stay at home dad. And another day I'm talking about the best passive income investments.
Instead, I need to focus on one main topic 70%+ of the time. And that one main topic is early retirement, especially since there aren't many or any early retirement bloggers who are minorities living in an expensive-coastal city.
From now on, Financial Samurai will be one of the go-to FIRE blogs in the world. I will write monthly or quarterly early retirement updates. I will frame every single topic around early retirement. Some examples:
If I write about refinancing a mortgage because rates have dropped, I will angle it towards why you need to refinance your mortgage before you retire early.
If I write about investing in real estate, I will write about how real estate is one of my favorite investments to generate retirement income.
If I write about being a stay at home dad, I will write about how early retirement is key for being a stay at home parent.
If I feel like writing about my struggles, I'll focus on writing about the negatives of early retirement.
If I decide to write about haters and doubters, I'll write more about the Internet Retirement Police and what they're up to.
It's going to be FIRE 24/7 on Financial Samurai until everybody just can't take it anymore! And if the FIRE movement ever dies down, I'll pivot into one of the other five main categories I'm so passionate about.
Don't be like me. Be smart about branding your blog.
Regards,
Sam
Writing about FIRE since 2009
Leader of the DIRE Movement when the next recession comes