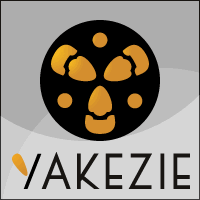 During senior year of college, I was already highly immersed in the world of stock market investing. I used Ameritrade at the time and would purposefully schedule my classes until after the market closed in order to day trade online. I'm lucky I didn't have a lot of money because I faired poorly in my trades, but I learned a tremendous amount that would later set me up for a career on Wall St. 
One of the desks I could have joined on the 50th floor of 1 New York Plaza was the derivatives desk. I've always thought of derivatives as only for hardcore math geeks, of which I was not. I disliked higher level math with a passion. But when I spoke to the team they seemed absolutely normal. I knew very little about options, so I was told to read, "Options As A Strategic Investment," a 1,000+ page book by McMillan and fly back a month later for follow up interviews. They ended up asking me only one question from the entire book, "What is a butterfly spread?" I didn't join the derivatives desk in the end, but ever since that experience I've always kept my eye on options as a way to hedge or juice my investments.
The following is a post that discusses the world of binary options, something I'm not too familiar with. I don't recommend options investing for every day investors. Get the basics down first!
The idea of investing in stock and trying our hand at stock market trading is something that appeals to many of us, however, very few of us will make the jump from thinking about it, to actually doing it. There are many reasons for this – for some it is an issue of capital, for others its accessibility to the stock we want to invest in, and for others its fear, a fear of not having the savvy and the chops to navigate the financial markets and make a profit while doing so.
At the end of the day, investing and profiting from your investments is not an easy game. I suppose if it was everyone would be doing it! If you do find yourself been put off investing due to any of the reasons mentioned above but you would still like to get a piece of the stock market pie, there is an alternative investment vehicle one that allows you to invest and profit from the stock markets without having to overcome obstacles that hold many of us back.
This alternative investment vehicle is "Binary Option Trading" aka "all-or-nothing options."
What is binary option trading? Read More