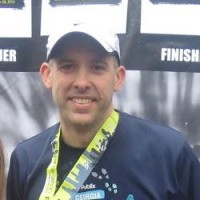 Who inspires you?
Is that too serious a question to begin a Yakezie new member post? Perhaps, but it's extremely relevant for me because I think about this every time I sit down to write. Dwelling on this keeps my writing focused on my mission. Above all, as noted here on Yakezie recently, it allows writing to be fun, knowing that it serves a higher purpose than just benefiting me.
In case you don't know, my name is Brian and I blog at a site called Luke1428. For those wondering where that name came from, you can find the short story behind it here. It certainly fits with all things related to personal finance and successfully pursuing life goals once you understand the context.
To answer the question, I derive my inspiration from four sources. Those of you that have followed my writing know Luke1428 has a religious bent to it's content. I am a Christian and work my thoughts into some of my writing, most notably my Hidden Nuggets Series, which highlights money related themes from the Bible and their relationship to contemporary cultural issues. My relationship with God has been a true blessing in my life and I think about what might or might not honor Him every time I write.
My faith teaches me that one of my highest callings is to serve others. That's a huge reason I started writing in the first place. Nothing can be more personally gratifying than giving of oneself to touch other people's lives. Knowing that the words I write may impact someone for good keeps me inspired each day.
I have four awesome pieces of inspiration, scurrying around our home. Right now, it's raining on our school's first day of spring break and they are all downstairs watching TV, keeping it quiet so this can be written without distraction. (Ahh…the quietness of a house with four kids is a moment to cherish.) Even more so to cherish though, is the gratification I receive knowing my words are being taken in by their little eyes and ears eager to learn about life and money.
My last source of inspiration has been with me for 18 years. She's the reason my blog exists. And it wasn't due to her words only…her actions were truly inspiring. Read More