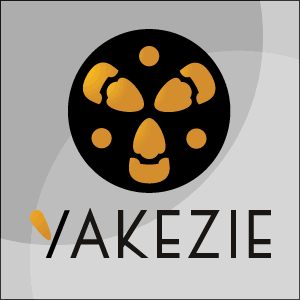 Hi, I'm Mich the author behind BeatingTheIndex; my personal investment journal with a large focus on the North American oil and gas sector.
Back in 2008, I stood indifferent looking at the markets crashing. Why should I care? I always injected my free cash flow in my mortgage because I believe closing off this debt is an important step towards early retirement. What little money I had in registered retirement savings were contributed by the company, so it was not *my* money.
By the end of 2008, our company got bought out and going forward we had to contribute our own money in order to get the amount matched by the employer. This new reality forced me to start following the economy closely through the media and I started reading the business section of the daily news paper we receive at the office. Early in 2009, I struck a new passion after reading an article about Canadian oil and gas producers.  There was no stopping it after that, I was hooked and I had to find out as much as I can about this sector. My first investment account followed shortly after and I started my investing journey in the summer of 2009.
Not My First Passion
Investing was not my first passion. In my teens I picked up a diary of Luftwaffe pilots from WW2 and since then I have read tons of books about WW2 in general. As a result, I spent countless hours across the years playing Hearts of Iron, Panzer General, Company of Heroes and the like. This should explain why my investment activity is littered with military terms.
Later in university I picked up another passion, theology. Was that a misplaced time to find a new love or what? But I had questions and instead of opting for easy answers I went all the way and ended up settling comfortably within Catholic theology. If you seek you will find.
In both cases, I had no one to discuss these subjects with since I had never met anyone who shared my interests in his 20s. Worse, my first job was at a mobile games studio; this was worse than university as discussions were centered on games, of course. I worked there for 18 months and moved on to a more professional company where the average age was definitely higher than at my last job.
What did all of that have to do with BTI? Well this is where I met my coworker Kevin from InvestitWisely who was the first person that I could discuss personal finance and economic subjects with. He was the one who encouraged me to start a blog and ended up launching a blog of his own. What started as an investment journal has become a community of investors in the oil and gas niche.
Opportunity knocks?
While I always thought of my blog as my investment journal, it created a new income stream and I got to connect with people who share the same interests.  It was an eye opener to a new world on the internet. I recently launched a small niche site CanadianOilStocks that I am working on building up slowly. While I am not building castles in the air with what little Adsense provides it doesn't hurt to have a new income stream while I build my growing dividend income.
Final Thoughts
We are all following our dreams out there and to put it bluntly, even though I am a project lead in one of the top mobile companies, this is not my dream field.  I would love to build an online business on my own in a field that I love. Maybe in the future I will get the chance to quit the corporate world or just jump into a new field of activity leaving the 9 to 5 corporate world behind me.
Even before I joined the Yakezie, I'd been reading many of your blogs. You might not notice since I haven't had the time to comment on a daily basis. I appreciate this community and wish to thank you all for the energy, the creative ideas and the information sharing this group exhibits. I stand ready to help anyone with a favor, so please don't hesitate to ask.
My passions only presents a partial picture of who Mich is so let me add that I am a happily married man with 5 year old twin girls. I enjoy pretty much the same things many of you do such as a good meal out, movies, travel etc…  I look forward to this community thriving as more and more of its members anchor themselves in the selflessness of helping others.