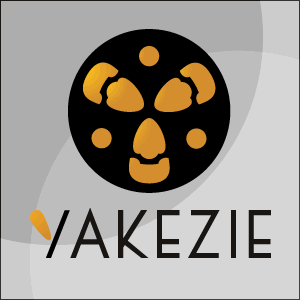 The era of globalization has been the hallmark of the recent decade with increased foreign trade, travel, and sticky financial issues like foreign exchange rates. For the domestic vacationer that is suddenly desirous of a little more adventure, exotic locales are beckoning for your leisure dollar, and competition in the airline industry is so fierce that, even with increased fuel costs, bargains can be had for most heavily traveled routes across the globe. Timing is everything, but that need not be an issue when it comes to foreign currency exchange rates.
THE BEAT UP DOLLAR NEEDS HELP
From a currency perspective, the U.S. Dollar has been on a depreciating tear since last June, a reflection of the Fed's program for quantitative easing. The Dollar Index has actually fallen 17% over the past eleven months, making things more expensive overseas and making the United States a wonderful destination market for foreign global wanderers.
As long as our central bank keeps pumping money into the system, our purchasing power will continue to erode, which means more depreciation versus the other major currencies. Appreciation will come when our economic recovery is on more stable ground, employment improves, and the government stops artificially interfering in our capital markets.
EXCHANGING MONEY IS QUITE EASY AND CHEAP
Traveling overseas is a lot easier than it used to be when it comes to having legal tender for purchases.  You do not have to choose from a host of forex brokers to acquire currency before you leave our shores.  The major credit and debit card issuers have leveled the playing field when it comes to protecting consumers. Visa and MasterCard buy funds on the Interbank Market at rates worthy of $5 million purchases. They pass these rates onto you, but each bank will levy an additional fee for the service, since supporting international travel is more costly for them.
Check your card agreements to see which fee is the smallest. They generally range from 2% to 3%, but some may be higher. Choose the lowest fee card, and remember to use that one at ATM's, restaurants, hotels, or whenever you make purchases. Use an ATM for pocket cash only, and plan your needs wisely because no one will exchange coins or small bills for you later. Let your kids have the change when you return.
I'd advise using travelers' checks or exchange dollars at the airport, hotel, or train stations. Companies in the currency exchange business will charge exorbitant fees and non-market exchange rates for these small conversions. They must generate higher fees to pay for their obvious overhead of staff and shop windows. They rely on convenience as their watchword, but rates will climb to effective markups in the 5% to 10% range, especially if you purchase outside of a country. Rates are generally lower within the destination country.
WHERE TO GO?

Since the U.S is a now a low-cost currency market, look for countries like the Caribbean, Hong Kong, Singapore, and other countries that link their currency to the U.S. Dollar.  In fact, did you know that there are other countries who use the US Dollar as their official currency?  They are: The British Virgin Islands, Panama, El Salvador, East Timor, The Marshall Islands, Palau, The Northern Marina Islands, Ecuador, and the Turks and Caicos Islands!  Who would have thought that the United States isn't alone in getting screwed by a depreciating currency!
You should also consider never leaving the United States and experience our great country for what it is.  Places like the Grand Canyon, Yellowstone National Park, The Rockies, Hawaii, San Francisco, New York City, Chicago, Taos, the Pacific Northwest, and the great NorthEast are all fantastic places to go.  If anybody ever stops by San Francisco, don't be shy and shoot me an e-mail.  If I'm around, I'd be happy to take you out for a drink!
RESOURCES FOR A BETTER LIFE
Manage Your Finances In One Place: One of the best way to become financially independent and protect yourself is to get a handle on your finances by signing up with Personal Capital. They are a free online platform which aggregates all your financial accounts in one place so you can see where you can optimize your money. Before Personal Capital, I had to log into eight different systems to track 25+ difference accounts (brokerage, multiple banks, 401K, etc) to manage my finances on an Excel spreadsheet. Now, I can just log into Personal Capital to see how all my accounts are doing, including my net worth. I can also see how much I'm spending and saving every month through their cash flow tool.
Looking to go on a nice West Coast vacation? I've got a fantastic five diamond rated two bedroom, two bathroom condominium at The Resort At Squaw Creek in Lake Tahoe. There's ski-in/ski-out, three outdoor hot tubs, three heated pools, a spa, a gym, several gourmet restaurants, fantastic children and family activities, a golf course on site, amazing hiking, kayaking, rafting, fishing, biking, and more! Lake Tahoe is one of the best places to vacation on Earth.
You can rent out my place as a studio (two queens), one bedroom (one king, a pullout queen, fireplace, two TVs, kitchenette, dining table, two rooms), or entire two bedroom unit (studio and one bedroom combined). Click the links for availability and my Lake Tahoe condo rental post to see pictures and information about my place. My prices are ~20% lower than anywhere you'll find online!
Updated for 2015