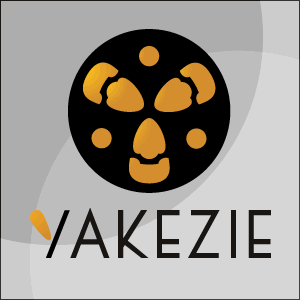 Just because you're a blogging purist doesn't mean you can't make money from your site.  You can blog for fun, to educate the troops, or gain a sense of community and still monetize your blog without being considered a sellout.  Once you develop a trusting relationship with your readers, you can subtly offer them value added services that help solve their problems.  But the key guideline to prevent your blog from turning into an infomercial is to only advocate products you would actually use yourself.
I know that sounds simple, but I'll say it again, endorse products you would actually use that provide a clear benefit to your reader.  I'm mainly talking about affiliate marketing here since you have full control over what you promote.  CPC (Cost-Per-Click) advertising like Google AdSense is a little different since you don't have too much say over which products are displayed on your site.  There's nothing wrong with a little CPC, but I'll leave it out of this discussion since you cannot promote it (that's almost always against the terms and conditions).  However, you can promote affiliate products and services on your site.
If you're not familiar with how affiliate programs work, think of it like this: in order to get paid, a visitor typically has to click on one of your links AND has to take some action on the advertiser's site. This could be the purchase of a product (like a book if you were an Amazon affiliate) or the visitor could supply personal information (like a loan, credit card, or insurance application). Because a visitor has to take an action, advertisers typically pay decent sized commissions as opposed to just paying for a click.
These higher commissions tend to attract lots of marketers who want to make fast cash.  All you have to do is type "bad credit" into Google and you'll see a ton of websites with affiliate links.  But these sites don't tend to get a lot of repeat visitors.  Instead of trying to make a quick sale, you should write what you are passionate about, and THEN look to see if there are any products or services that compliment your blog. Don't blog to sell products, sell products that support your blog.
The Wrong Way – Blogging to Sell Products
Many new bloggers start out by searching affiliate marketplaces like Commission Junction and look for high margin products they can start peddling to their readers.  They see that loan products or new credit cards offer $50+ commissions so they start churning out posts about those products and how great they are.  Often times ignoring the fact that some products are frivolous or even detrimental to their readers.   This is the exact opposite approach you should take if you want to build a profitable, high traffic blog.
Shameless marketing will quickly alienate your readers.  Not only will your readers see through your thinly veiled sales attempts, but you'll slowly lose focus and the desire to keep writing new content.  And as the Internet evolves, it will become increasingly difficult to make money this way.
The Right Way – Selling Products that Support Your Blog
When I say "support your blog" I don't mean bringing in enough ad money to pay for hosting (although that is nice).  What I mean is when you advocate a product, only do it if it truly helps your readers.
When I first started the Car Negotiation Coach, I was excited to help people save money on cars.  I saved so much money using car quotes when I bought my own car that I decided to write an ebook about it.  Then I realized I could make affiliate commissions from people who used the same car quote services I did.  The affiliate program became a fundamental aspect of my car buying advice.  And I would be linking to that service whether or not I got paid a commission.  Since the affiliate product supported my advice in a real way it turned out to be a win for both my readers and me.  It didn't cost them anything to get car quotes through my site and I could make a few bucks in affiliate commissions.
As my blog grew and I exhausted my car buying advice, I shifted gears towards saving money on any type of big purchase.  Now, as I write my posts about buying big ticket items, if I see an affiliate service that may benefit my readers, I include it along with the post.  But I only do it when it makes sense for my reader and I'd use the same service myself.
You Can Do the Same Thing with Your Blog
Just remember to focus on your passion first, then add valuable services, not the other way around.  It doesn't really matter what you are writing about, there are affiliate programs for almost anything.  What may surprise you is just how many big name companies have affiliate programs.  Once you find the niche you like writing about, think about what companies could help your readers and look 'em up.  You don't have to start at a marketplace like Commission Junction.  Google the "company name + affiliate".  If they offer a program you'll probably see details in the "partners" or "company" section of the their site, often with a link to sign up through Commission Junction or another marketplace.
And remember to be honest about affiliate products.  You need to maintain that trust with your reader and sometimes a few negative reviews will actually lead to higher conversions on the products you do recommend.
My Latest Venture – "Don't Do It Yourself"
I've taken this same strategy with me in my latest venture where I write about what I know and solve a problem with useful affiliate services.
I've noticed a recurring theme in the Yakezie forums.  Bloggers looking for help with their WordPress theme, fighting spam, needing a new logo, SEO advice, or trying to find a staff writer.  What do all these things have in common?  Most Yakezie members are primarily writers  (with a few exceptions) and these other aspects of blogging all have to be learned or outsourced.  So I decided to build a site to help bloggers and entrepreneurs find freelancers for these types of small projects.  I called it Don't Do It Yourself:  How to find and hire the right freelancer.
I'll be blogging about life as an entrepreneur, managing and monetizing blogs, and finding people to help you do it.  So far I've written a series of guides for hiring graphic designers, programmers, staff writers, virtual assistants, and I'll be adding more.  I've also written honest reviews of all the best freelance websites (and some of the worst).  And if anyone happens to sign up for a freelance account through my site I'll make an affiliate commission.
Come on By

I've seen a great show of support so far and have already been able to run a couple cool guest posts from Yakezie members with a few more in the pipeline.  If you have any experiences or tips you'd like to share about finding help to build your blog, please drop me a line.  I'm still learning myself, and I'd love to host a place where Yakezie bloggers can learn from each other in this area.
p.s.  You'll notice I share details about my professional life which I've never talked about on CNC, so come meet me and say hello!
Question from Sam: What does selling out mean to you?