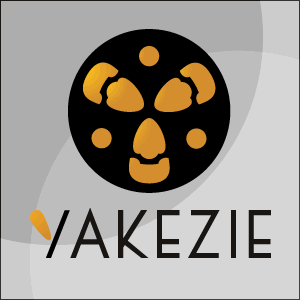 Barbara Friedberg, MBA, MS is editor-in-chief of BarbaraFriedberg Personal Finance.com where she writes to educate, inspire, and motivate for wealth in money and life. Learn about personal finance from a real life Portfolio Manager & MBA professor! Stop by the website and download a valuable free eBook, 20 Minute Guide to Investing.
THE BACK STORY
Last February, my husband accepted a new job across the country. After a four year search, he finally found the right match. In April, we visited our new land and in one day, after previewing about 10 properties, bid on a short sale condo. We were warned that purchasing a short sale property was fraught with problems, but we just could not pass up the price!
Although the new job officially started September 1, my hubby decided to leave his current job on June 10th. Due to some side hustle income, a nice savings account, and my income (at least for awhile), we prepared for the hiatus from the daily grind.
A benefit of arduous saving and planning is the opportunity for the long break from paid work!
Our plan was this:
Sell our current home.
Stop by mom and dad's for a visit on the way out.
Take a leisurely drive along with some sight seeing to our new location.
Move into our new home about the middle of July.
Spend the next month and a half with me getting back to work, getting settled in our new home, and my hubby preparing for his new job.
WHAT REALLY HAPPENED?
We sold our home fast, maybe even a bit too fast. Although we accepted an offer $10,000.00 less than we had hoped for, the price was in line with the current market value.
Key point: In real estate and investing, you sell at a price the market will bear, even if the price is lower than that of the last sale. Home prices in our area and nationwide had fallen about 5% since the same time last year. Thus, I would have been a fool if I'd waited for the market to come around to the price I wanted to receive.
The house sold fast because we were reasonable in the price we were willing to accept and it was staged beautifully (if I do say so myself).
Everything was moving along nicely. We were scheduled to settle on our old home the end of June. At closing, with the car packed to the gills and the kittens in their crate, we found out the buyers requested the refrigerator and I inadvertently sold it. Oh well, nothing that a check from my pocket wouldn't fix.
As planned, we were off to visit the folks for a few days before leaving for our drive across country.
Great news, by the end of June (just 2 ½ months after the original offer) the bank, accepted our offer. In a short sale, the bank/mortgage holder must accepts the offer as well as the sellers.
Now things were moving along in earnest. We were informed we might even be in the property in 2 + weeks if all goes well.
After all, we had provided the lender with reams of financial data after we made the offer, in the hopes of speeding along the process of getting a loan.
LIFE AT THE PARENTS
What we expected was going to be a few days or at most a week at my folks dragged on and on. With no internet at their home, we travelled to FedEx Kinko's to forward scores of pages of sensitive financial documents to the mortgage broker. They even wanted to know the details of deposits into our bank account of greater than $500.00. What did they think, we were getting money from the black market?
After every batch of data, the broker said he hoped that would be it! But…. It never was.
By the end of the third week in July, our loan was finally approved. Great, we'd probably be in our new condo soon.
After two long weeks, countless texts, calls, and emails, they got the approval in writing. But wait, they needed a copy of my hubby's first pay stub before they would make the loan. Well how is that going to work
out? He starts September 1 and gets paid at the end of the month?
What does the bank think? We are picking up and moving across the land and then he's not going to show up for work?
Finally, by the end of July, we signed the 75 pages of settlement documents with a "rent a notary" at my folk's dining room table. Great, ready to go! Hubby makes all of the 8 days of hotel arrangements!
Not so fast. Apparently they need more information from the sellers. And they aren't sure when the sellers will be able to sign their part of the settlement documents.
Then we can't even have the keys until the deed is recorded!
LONG STORY LONGER
We decided to postpone our leave date a few days to save the hotel fees in our new town. Of course rebooking all of the hotel reservations was no picnic! While en route and enjoying touring the beautiful countryside, we obtained official occupancy.
We finally arrived August 10th in time to watch the painter finish his awesome job. By Friday we realized the carpet was beyond repair so we rushed out, chose carpet and laminate for the whole house and arranged to have it installed on Sunday the 14th.
Monday August 15th, the movers transferred our belongings, which had been in storage now for over a month, to our new home!!
By the end of August we are almost done unpacking yet are a long way from being anywhere near organized.
Last night, I hired a guy to remove all of the empty boxes for $100.00. After seeing the quantity of trash and boxes, we agreed $250.00 was fair.
Do you think I paid too much?
THE FINAL TAKEAWAY
Do not expect anything to be easy or go well.
Moving is expensive and stressful.
If you buy a short sale property, have patience, and a long time frame.
Smart money habits allow flexibility for unexpected expenses.
Appreciate my awesome contacts at Yakezie who helped out with guest posts and regular visits and kept my blog from dying.
Stop by my site to read more about the trials and tribulations of our across the land relocation.
Epilogue; Paying $250.00 to remove the moving boxes was below market price, even though it was way more than I wanted to pay!
For 2017 – 2021, I'm looking to invest in the heartland of America through real estate crowdfunding site, RealtyShares. RealtyShares is the largest, and most comprehensive platform where investors can take a look at various real estate deals around the country and invest more surgically. The coastal real estate markets are now cooling in 2017. It's time to invest in Middle America where cap rates are 10%+.
STRONG RECOMMENDATION
Shop Around For A Mortgage: LendingTree Mortgage offers some of the lowest refinance rates today because they have a huge network of lenders to pull from. If you're looking to buy a new home, get a HELOC, or refinance your existing mortgage, consider using LendingTree to get multiple offer comparisons in a matter of minutes. Interest rates are back down to ALL-TIME lows in 2017 due to tremendous volatility and uncertainty in the markets. But the Fed is signaling they will be raising rates by 2016. When banks compete, you win.
Updated for 2017 and beyond.