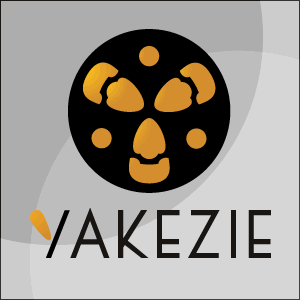 At around 2:15am Sunday morning 9/25, the hosting company InMotion got hacked and Yakezie.com and FinancialSamurai.com went dark.  Despite having just wrote the "dealing with burn out post", I was burning myself out working from 11:30pm to 2:15am on things for the Yakezie Network and Financial Samurai!
Seeing the sites go down after spending almost 3 hours working reminded me of when my computer crashed the second I finished writing my 24 page final college English paper.  What a disaster!  I had just pulled an all-nighter, and all I could do was laugh.  I decided I wasn't going to let this ridiculous mishap ruin me so I proceeded to re-type all 24 pages again from memory.  Four hours later, I was done.  I don't remember what grade I got.  All I remember was that crap happens all the time, and it's what we make of it.
When the crash hit this morning, a lot of things went on in my head:
* Am I going to lose all my work?
* I guess if the plane goes down (hosting company), even people in first class die (I'm paying for a dedicated server).
* Will my files be corrupted?
* Will they be going after my credit card info and passwords?
* Is there anybody else out there who can help?
* How much is a big bag of ganja nowadays?
* Are the bars still open?
* I want Belgian waffles with strawberries and whip cream. 
* Ouch, why did I leave my tennis rackets on the floor to stub my toe with.
* So sleepy…. can't stay awake.
After sending out a couple tweets and e-mails, I decided there was nothing really I could do, because I am a technical dumb ass.  I sheepishly woke up Sydney from Untemplater at 2:30am to see if she could help, and she did by keeping me calm and deploying some back up protocols.  I was able to pass out afterward.  When I woke, I received an outpouring of e-mails and tweets from Challengers and Members a like, giving me a heads up and showing their concern and offering to help if they can.
Tom from Canandian Finance Blog and Glen from Free From Broke sent out some tips on where to find the Index.php file to replace and update.  InMotion has confirmed that If you have some old Index.php file, just copy that to the existing Index.php, and your website will probably be back up. This is because hackers seem to have replaced Index.php files on many accounts.  You can find all 9 index files for 3.2.1 here http://tomdrake.net/wordpressindex.zip.  Just extract and upload to your site and it'll get them into all the right folders. Not sure if all of these were affected, but it's a quick upload to play it safe.
Dana from Not Made of Money decided to go down the entire Yakezie Network list and e-mail all of us who were down because of InMotion.  I asked Investor Junkie for advice on his hosting company, because he owns a hosting company!
Frugal Zeitgeist, Hope to Prosper, Sustainable Personal Finance, 20's Finance, KNS Financial, Buck Inspire all reached out over e-mail as well.
Everybody was looking to help, and the person who was most instrumental in getting us back online was Suba from Wealth Informatics and Broke Professionals.  Suba was the one who went into the trenches, did her technical magic and pulled us out of harms way!  It wasn't just a simple index.php replacement file for Yakezie.com, but an entire set of other things since the back-end of the site is so complicated.  Thank you so much Suba!  A total of 700,000 sites went down.
Here are some WordPress plug-ins to consider installing (were not installed before 9/25, but now are):
Exploit Scanner
Login Lockdown
WP Security Scan
Wordpress Firewall 2
Note: These plug-ins won't prevent a back-end server attack, but at least they will do their best to prevent a front-end bulldoze attack.  I like the WordPress Firewall 2 plug-in a lot.  The "good thing" about this attack is that InMotion is probably implementing new protocols to prevent such a server attack again.  It was also good to hear that so many people didn't have to do anything, and that InMotion fixed everything themselves. 
The Bright Side
I love the Yakezie Network because of the support we give each other.  It's really one of the most priceless feelings knowing that someone is out there, looking out for you.  Whether someone has lost a job or is seeking some complicated advice, we got your back!  We are doctors, lawyers, accountants, software engineers, designers, bankers, moms, and dads who make up the Yakezie Network.  I literally don't think there's nothing we can't resolve.
Supporting each other is what the Yakezie Network is all about.  The relationships and friendships are what's most important.  Know that if you ever are in need of some help, just ask.  Someone will be there to help you.  Nobody will be left behind!
Thanks again everybody.  May we all back up our files, establish contingency plans, and be vigilant.  Getting attacked on-line can happen to any one of us.  You guys make me so proud to be a part of the Network.
Best,
Sam