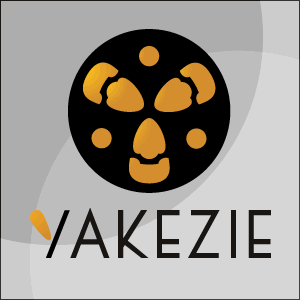 I'm very proud and excited to be welcomed into the Yakezie Network with the Gamma class. The past six months have been life changing for me. I owe much of the success of Financially Consumed to the support from this vibrant community. But, it almost didn't happen.
Yakezie Test
I'm brand new to this; I've been blogging for just a little longer than I've been participating in the Yakezie Challenge. As a soon to be graduating student, my professor tasked me with identifying why financial planners have been slow to adapt to social media. My research lead me to the personal finance blog community where I discovered all the big networks, including Yakezie.
I created my own blog and engaged. Always the idealist, I drafted a scathing attack on bloggers that were clearly selling out. It's still controversial today. Looking for reactions, I sent copies to some of the big-name bloggers in our community, including one Financial Samurai. Out of all the responses, Sam was the only person I went back and forth with via email. I joined the Yakezie Challenge the following day, knowing that it was a community where ideas could be shared and debated.
Mr. Mom
Today, the blog reflects my life and values. I'm a military spouse to a Navy meteorologist, a proud father of 3 sometimes-sassy children (all under the age of 10), and a mad keen cyclist. I have not had a paying job for 10 years, since our first child was born. This makes me Mr. Mom, Manwife, Manny, or whatever you want to call me. I don't want to give the impression that I'm a slacker. I work very hard for my family, this decade has been very rewarding.
Punk Money
My professional background is mainly in credit analysis, having worked in mortgage lending and auto finance. I paid my way through college as a guitarist for punk rock band Dinky Crash, working at a department store, and cleaned windows before that. My first business venture was also an epic fail. Partnering with a friend in a lawn mowing operation, I chopped two fingers to pieces while adjusting the hight of the mower blades. Lots of good lessons there!
While I am an American Citizen, I am also very proud of my Australian heritage. My outlook and writing reflects those formative years. The cultural ideals of mateship, fair play, and equality are ingrained values. I'm happy to report that Yakezie shares these ideals with me.
My family strongly influenced my attitudes towards money. Both of my parents came from poverty. Mom grew up on the southern-most point of New Zealand and was rarely given more than an orange for Christmas. Dad was raised by his single mother who repaired lamp shades by hand to support them. My parents never had a credit card, and we didn't get a telephone until I was around 10. Life got easier, but only after a lot of hard work. They rarely gave me any money. The result is the consumer advocate voice that I write with today.
Blog Focus
My main professional focus is now this blog. It's my plan to continue to develop it to its full potential. I'm looking forward to expanding beyond the blog with associated products as it grows. I'm motivated and excited to get it going.
Thank you Yakezie, my blog would be nowhere without your support.