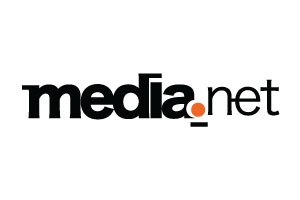 Media.net is a contextual advertising platform like Google's Adsense, but not really. As a blogger, I'm always interested in anything new that can compete with Google since Google is a monopoly. If you depend on Google too much for revenue or traffic, you will likely feel some pain sooner or later.
It's good to experiment in blogging because you never know what works until you try. In fact, it's the same thing with anything in life. So when Media.net contacted me about their product, I said why not!
In this post you'll learn why Media.net has great potential, but still needs work to become a successful advertising platform. You'll also learn what not to do if you are trying to build momentum and a good reputation.
THE PROS AND CONS FROM A PUBLISHER'S POINT OF VIEW
Pros Of Using Media.net
* Outstanding customer service. I want to send a shout-out to my representatives Vivek Shah, Nidhi Shankar, and Nandita Iyer.  They were all super response to all my inquiries and requests. If you ever try to get a response from Google's customer service, you might be waiting until Tiger Woods becomes a priest. Vivek, Nidhi, and Nandita are all based in India. Customer service is tremendously helpful for new and veteran bloggers alike.
* Control over advertising. Because customer service is good, I was able to just send them a message telling them to take off ads I disliked such as "Multi-bagger penny stocks" and other random keywords that aren't related to the post.  Furthermore, I asked the team to do the text coloring for me, which they did and matched quite well.
* Customization of ads. Media.net provides a bevy of different ad shapes and sizes to fit your specific blog. You are also able to match the contextual ad texts to the text of your blog's links to make them blend better. The customization is very easy to use.
* Ads pop up within your site's frame. If someone clicks the text ad, a new window will pop up with a list of ads within your site's framework. This ads further dimension of customization that should increase click through rates over time. Your readers do not have to leave your site, which is a great bonus if you care about metrics such as average time spent per page, and number of page views per unique visitor. The stickiness of your readership is important.
* New partnership with Yahoo! Bing as of 9/27/2012. This is a huge development for the Media.net platform. To be able to partner with tech titans Yahoo and Microsoft should potentially provide for a premium advertisement pool for publishers to display, more customization, better contextual advertisements, and higher quality mobile advertisements.
Cons Of Using Media.net
* Payout needs improving. Despite being promised a much higher payout than Google Adsense and other contextual advertising platforms the initial results didn't pan out. My 45 day average RPM/CPM (Revenue/Cost per thousand impressions) was around $1.50. In other words, if I had 10,000 page views, my revenue comes out to 10,000/1,000 X $1.5 = $15 a month. Between Yakezie and Financial Samurai, there were over 180,000 pageviews according to Google Analytics, and over 300,000 impressions based on Media.net's dashboard.
Since the initial trial period, Media.net has improved their algorithms and advertisement offerings over the past six months which has resulted in a more than doubling of RPMs over a monthly impression count of 300,000 a month. I'm extremely pleased by the improvement of their RPM/CPM because they took the time to listen to my concerns and did something to improve the conversions!
* Double click method (could be positive).  If you use Google Adsense, you get paid if someone clicks your ad. If you use Media.net, you don't get paid until someone clicks your ad again in another window. It's double confirmation, to ensure quality control. Hence, the chances of you having a reader click your add is perhaps 50% less than if you had Google Adsense. During the initial rollout, the RPM/CPM was too low to warrant me using their product after the trial run. However, since the RPM/CPM has more than doubled, I am more than happy to use Media.net as the contextual advertisement platform of choice.
* May slow down your site. The more you put on your site, the slower it gets. You can see on the bottom of your browser how your site reads various URLs to load data. The slowdown isn't drastic, it's just another thing that can bog your site down.  You have to upload a javascript, which may also increase security issues. These issues are not Media.net specific.
* Needs more contextual improvement. Media.net's algorithm puts the highest paying contextual ads first and then the most contextual ads. Not bad for you and me the publisher, however, ideally, you want the highest paying contextual ads that are also most relevant. The partnership with Yahoo! Bing should improve the pool of premium advertisers.
AN X FACTOR



The biggest reason I've been using Media.net since 2009 (5+ consecutive years) is the service they provide. I have a dedicated rep and a team of 5 other backend Media.net employees who are constantly looking to improve the ads on Financial Samurai. What I most appreciate is someone who is responsive and can solve problems when something looks off (irrelevant ad). I also like how Media.net customizes the landing page whenever a visitor clicks an ad.
I had lunch with one of the reps in San Francisco in March 2014, and he told me about all the great things they are doing with Yahoo!. It feels great knowing that there's a good partnership and a great time of 700+ people looking to make Media.net a great Google Adsense competitor.
I have never once gotten a response from Google Adsense about a question. They are just too big, and don't have time to deal with most of us. This is unfortunate given I'm based in San Francisco as are they.
GETTING BETTER WITH TIME
Now that Media.net has improved their product over the past 12 months since I first wrote this review, I am much more comfortable recommending Media.net as an excellent alternative to Google Adsense. It warms my heart to see a client listen to feedback on how to improve, and go out there and make the improvements happen! I've witnessed Media.net's advertisement offerings improve dramatically as they've signed up more clients. Their mobile advertisement platform is also quite attractive as well. With the Yahoo! Bing partnership, I expect even better things from Media.net going forward.
If you are looking for a Google Adsense alternative, then Media.net is the top choice. I have tried everything from Infolinks to Chitika, and nothing works as well as Media.net. In fact, Media.net is my main source of contextual advertising and Google Adsense is second.
You can sign up for Media.net here. It's worth giving it a try for six months. I've given it a try for five years and am happy with the results!
Looking to learn how to start your own profitable website? Check out my step-by-step guide on how to start a blog. It's one of the best things I did in 2009 to help earn extra money and break free from Corporate America!
Updated for 2017 and beyond.