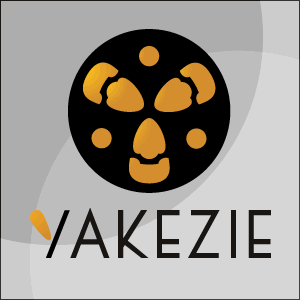 Do you need some help with your blog or website? Perhaps you need to delegate some tasks, so that you can focus on your core business.
No matter what your needs, you came to the right place! We have a great team of honorable and experienced freelancers here at the Yakezie. Our members cover a wide range of skills and abilities, from A to Z.
You will notice a new Blogger Services link on the top right hand corner of the home page now.  How can we help out?
YAKEZIE BLOGGER SERVICES
We have a great team of writers.
The Yakezie is a tightly-knit and highly focused team of personal finance bloggers. Each of us went through a six-month challenge to get into the Yakezie. As part of the challenge, we focused on building up our sites and writing great content, as well as reciprocating with fellow members and building up a community, together.
It takes drive and honor to become a part of the Yakezie. Many bloggers burn out after six months, and not every blogger wants to give back and be part of a community. Only those willing to put in the time and effort can become a full-fledged member.
Our members have a great deal of passion for their domain, and their successful completion of the challenge is proof of their dedication and commitment. Many of these members would be more than happy to help you out with great content for your site.
Our members are professional, motivated, and diverse.
In addition to writing great content, our team can also perform a broad set of services for you.
Do you need help with managing your advertising? We can do that for you. We have members that are experts at negotiating with advertisers and in delivering results.
Do you need help with your community management? We can also do that, including carnival submission, social network management, and virtual assistant services. Don't let yourself get bogged down and burned out with all of the small details! Let our members take care of this for you, so that you can focus on your core domain and make your site great.
We can also design and code. We have members that can help you with graphics design and site reviews, and we also have members that can take care of the back-end technical details for you. Do you want to write an app for Android or iPhone? We have members that can do that, too.
We can also help you out with any other projects that you may have in mind; read on to find out more.
The Yakezie advantage
It can sometimes be difficult to find good help, especially on the Internet. At the end of the day, action is what counts. We understand that, and that is why our members must go through a six-month challenge before they can become a full-fledged member. Anybody can fake drive and passion over a few days, or even over a few weeks, but it becomes much more difficult to fake it over six months and beyond.
We have members from all backgrounds in life. Some are building up businesses while holding down a full-time job, while others have already made the jump to self-employment. What we all hold in common is our genuineness and perseverance, and this brings us together from all around the world.
Check out our Yakezie Blogger Services, and hire the right help for your website or business today!
STARTING A MONEY MAKING BLOG
I never thought I'd be able to quit my job in 2012 just three years after starting Financial Samurai. But by starting one financial crisis day in 2009, Financial Samurai actually makes more than my entire passive income total that took 15 years to build. If you enjoy writing, creating, connecting with people online, and enjoying more freedom, learn how you can set up a WordPress blog in 15 minutes like this one. 
Leverage the 3+ billion internet users and build your brand online. There are professional bloggers now who make way more than bankers, doctors, lawyers, and entrepreneurs while having much more fun, much more freedom, and doing less work. Get started. You never know where the journey will take you!
Updated for 2017 and beyond.