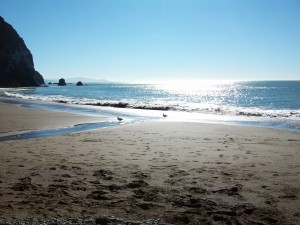 If there is one thing that I have learned to do in life, it is to learn from my mistakes.  It is a good thing, too, since I have made plenty of them and can usually end up better off in the end.  The same holds true for my experience with the Yakezie Network.  You see, the Delta Class is actually my second attempt at joining.  During the first attempt, I didn't really fully understand the level of commitment, nor did I feel like I had a blog worthy of consideration.
That makes my admission as part of the Delta Class even more special.  I took stock of what went wrong the first time, made some adjustments, and was able to get the job done the second time around.  Of course, I had lots of encouragement and help from other Challengers and Members and for that I am immensely thankful.
One Big Family
To help you get to know me better, allow me to share a little about myself.  I am happily married to my college sweetheart and have been for the last 23 years.  We have 6 children.  Two of them will be in college in the fall so only four will remain at home.  It is gradually getting to be quieter at home.  My wife has primarily stayed home with the kids but has added a little bit of side work as they have gotten older.  I work quite a number of hours per week to put food in front of so many people.
I started writing in order to do something productive online instead of spending too much time playing games or on Facebook.  It all started with Squidoo and HubPages.  I liked the user interface and the welcoming nature of the HubPages community which occupied the majority of my writing until Google's Panda Update of 2011.  That was the impetus needed to get me to start my own site with Weebly call Options Dude.  It turns out that I enjoyed the blogging aspect much more than the static format.
My love for personal finance topics prompted me to start the blog, Cash Flow Mantra.  I had been wrestling with the financial crisis and felt that cash flow would have been much more important than assets so I began to record some of my thoughts.  Right now, paying off debt is a very high priority for me since it will enhance cash flow.  Blogging about such topics and being part of the Yakezie Network has helped me to maintain some level of accountability.
Imagine my joy when I learned that this hobby of blogging could actually be profitable and help me pay off my debt.  I have been fortunate to be able to make a little bit of income while blogging which is going directly toward debt after paying for blogging related expenses.  I look forward to being able to continue earning and paying off debt.
Thank You!
I have been incredibly fortunate to be able to interact and even work with several members of the community.  The Yakezie has a great group of bloggers with wonderful writing, technical, and marketing skills.  I am excited about the opportunity to deepen friendships and develop new ones while I improve my blogging skills.  I am sure that in future posts here and on my other blogs, you will get to learn more and more about me.
Thank you so much for allowing me the privilege of becoming a Yakezie Member, and thanks to Sam for creating such a wonderful community.
Photo: Fresh water to Ocean, Tennessee Valley, Marin County. SD.