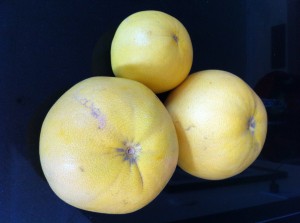 Many of you know that I run several blogs as a business.  Perhaps some of you don't know that I spend a lot of money to maintain them.  In aggregate, my operating costs per month is $4,000!  My business model has been challenged by many bloggers as most of them think it's ridiculous that I spend so much money on websites.
I personally see it the other way around: I invest my money for a greater return. In fact, I want to see my company grow year after year but I'm not going to put more time into it. I'm a father of 3 and have a day job, there is no way I'm putting more than 10 hours a week into my sideline. Therefore, the $4,000 is the cost for me to buy myself some time (and a super high quality of life) while having a 6 figure business growing. However, even though the business has been steadily growing since putting this aggressive investment strategy in place, it doesn't mean we didn't make any mistakes.
The issue is that when you aren't playing with your own money anymore (we simply reinvest the company's profits), you get less careful about your spending at times. You allow yourself a few more gambles that you would not have done if it were your own money coming out of pocket!
So before you start spending/investing money on your blog to make it grow, check out what I've been doing with my money and especially the mistakes I've made.
Virtual Assistant $12,000
If you have read my cost of doing business, you will notice that this number is way lower than what I reported there. This is because I have a "full time" VA that is now on maternity leave and she is coming back progressively. She will not come back as a full time employee so my expenses are definitely lower than expected.
The purpose of having a VA was to literally have an extension of my brain so I don't have to think about my business all the time. Since I have several blogs, I run a few on my own, my partner does the same thing and we wanted to have a VA to take care of others.  Here are a few tasks that he does without me having to look at anything:
–          Write articles
–          Do internal back linking
–          Manage my team of writers
–          Schedule all posts
–          Do link round-ups & carnival submissions
–          Takes care of some newsletters
My second VA who's coming back progressively from maternity leave helps me on the advertising management side. She is basically dealing with advertisers, updating links and does all the follow-up.
The key in finding my first VA was to find a smart blogger who wanted to do more. You can't just outsource these things to a Philippine dude who doesn't know squat about blogging. We tried it and basically just wasted money away! It has to be someone who knows how to play the blogging game. The other main criteria I was looking for is to find someone with the same way of thinking: unconventional and passionate.
I can't say that I've been wasting any money there. However, it is very important to establish a clear list of tasks with expectations. I don't pay per hour; I pay per task after we both agree on the work to be done.
Writers $8,000
After my VAs the place I spend the most is on writers. I have 2 types of writers:
Steady Writing Staff: They write on a weekly basis on several of my blogs. They are responsible for writing the article, adding pictures, including internal links and publishing the article. My VA gives them a list of topics and keywords and the staff writer does the rest. I basically have nothing to do and "the business rolls".
Specific Project Writers: I usually handle them personally. This is because I have a very specific idea in mind and want it done a specific way. For example, I hired someone to help me build Canadian Dividend Stock since I didn't have enough time to do the research on each stock. On the other hand, I've received all articles in a word format where I was able to modify them as I want before publishing them.
In both cases, I've tried to outsource the work overseas with little success. The most performing writers are existing bloggers who are looking to make a few bucks on the side. Then again, you don't have to explain as much as they know how to write already ;-). All writers are paid per post upon an agreement. Depending on their qualification and quality, the rates may vary. All I have to say is to not go cheap when it comes down to paying writers. A wise man once said: minimum wages, minimum effort.
Telecom services $7,200
The company is now paying for our internet, cable and cell phones. Luckily we had affordable business voip solutions before so it wasn't too large of an operating expense for us. We do need these to run our business so it's normal that we write off the expenses in our financial statement. It also includes technological improvement (such as a new computer for example).
Servers $6,000 (expected to be lower)
If there is one place where we lost money recently, it's definitely with our servers. I'm actually preparing some long articles about servers due to our recent problem. We are publishing over 300,000 pages per month and we wanted to have different IP addresses. After we purchased 2 new properties, one of our other sites was under attack (like 10,000 hits per hour just to make the site crash). This is when we took 4 different servers in order to separate our main sites and minimize our risks. Honestly, we don't have an optimal server structure (it's coming) and it's costing us about $500/month because of that.
When choosing your server, be careful about your current and future needs. Our mistake was to not assess our future needs properly and this is why we had to switch our sites around.
Bank & Interest Fees $6,000
We are currently paying our share of interest as we have leveraged the company in order to make some acquisitions. Since these sites are directly contributing to our profits, the fact of paying interest is not too bad. I must admit it, I'm a very big fan of leveraging and this is how I've grown my net worth over the past 10 years.
However, I certainly don't advise anybody who can't afford the risk to borrow money. If tomorrow the company was going bust, I would still be able to personally reimburse what we borrowed.
Accountant $3,200
Some people will tell me that I pay an accountant for nothing since I can do the bookkeeping myself. It is true. But it's also true that I hate bookkeeping and that it would take me at least 3 hours per month to do so. Instead, I pay $180/month and everything is done perfectly. Since I don't want to spend more than 10 hours/week on my sites, this was definitely a great expense!
The production of financial statements and income tax is an additional $1,000. Overall, my accountant is helping me make the right choices when it comes down to tax optimization and expense management. This is a great help that goes way beyond boring bookkeeping!
Promotion $2,000
This is where we enter in the "I'm not sure I'm spending for something here" section. Each year, we spend a little under $2,000 in promotions. Seriously, I don't know how much of this we are getting. I usually host contests where I ask people to follow me or subscribe to my newsletter. While I get some subscriptions, I don't think I'm making that much of a buzz so it's worth it.
I try to see it as a way of thanking my readers instead of a marketing tool to make money.
Design $2,000
Here again, I sometimes feel that I pay a lot for my design since we try to have unique designs for most of our sites. We think it's important for branding and because we get exactly what we want in terms of look. But I'm not sure I'm getting the value back in terms of return on investment.
The Dividend Guy Blog is still a very basic site. In fact, it's the original one since its creation back in 2005! When I look at how much this site produces in income, I don't know how much more it could get with a fancy logo…
Do you think I'm spending too much?
As you can see, running multiple blogs can be expensive… only if you are not willing to take the time to take care of them. I could probably save the $12,000 in virtual assistant and the $8,000 in writers and cut my expenses by almost 50%. But this would also mean that I would have to work more.
And if there is one thing I hate is wasting my time working while I could be enjoying life and still be making money J.
Readers, do you think I'm spending too much?  
How much revenue would you require now and in the future if you were spending $4,000/month on your business?
Do you have a fear of spending and investing in yourself and your own business?  If so, why?