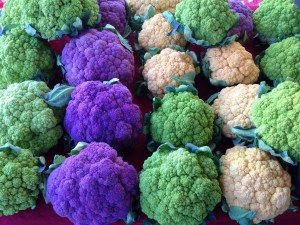 My freelancer friend who got me all depressed about spending 10+ hours on a post while she churns out short posts for lots of money mentioned her great strategy about faking it. No, we're not talking about faking it in bed. We're talking about faking having any idea what you are talking about until you know what you are talking about to gain authority.
Here are some great examples of where she's faked it:
She writes articles about how to become a millionaire while only having a $350,000 net worth.
She writes articles on retirement without being retired.
She writes online brokerage articles without having ever used any of them.
She writes credit card review articles without ever swiping the cards she's writing about.
She writes about owning vacation property without even owning her own property.
She writes about when to invest without ever demonstrating a proper track record.
CAN'T ARGUE WITH BIG BUCKS
My friend is incredibly successful by any measure. She pulled in over $125,000 in 2012 and expects her business to grow by another 20% in 2013 given her higher asking prices due to tremendous demand. All was fine and dandy until she revealed to me that she feels "a little guilty."
"Sam, I know I make a really good income for me and my family, but I can't help feel bad for writing under the premise that I'm an authority when I really just aggregate information from the internet to write topics I'm not too familiar with," she said. "I mean, how am I supposed to know what retirement is like when I'm still working every day and haven't even broken a net worth of $500,000? Thankfully, none of my clients or my clients' readers really question my background."
She went on to explain how she started. "All it took was faking it once to get my big break and get published in a large publication. For credibility, all I have to do point my prospective clients to that article and then they want to hire me in a jiffy! Now I've got a great portfolio of clients and can barely keep up."
On the one hand, I admire Nancy for being able to make six figures freelancing. It really does seem like anybody can make six figures a year if they want to. On the other hand, as a blogger who writes from experience, I find it perturbing that clients and readers can be so easily assuaged into accepting content that is not from someone who knows what she is talking about.
SO WHAT SHOULD WE DO?
Any journalist can tell you that their expertise is writing, reporting, and uncovering a story. Their job is not to be an expert about the subject they are writing about. Freelancers are very similar in nature until they start writing editorial about what to do about so and so topic. Given readers don't want to read blogs for the news, freelancers have been forced to share opinions about the news as any good blogger should do.
I've always encouraged bloggers to write about what they know, and leave what they don't know to the people that do know. My engineering friends from business school suffered this type of reality a lot. Given they were usually the smartest people in the class room in terms of GMAT scores, grades, math and science, they figured they could parlay their smarts into finance, investing, marketing, and leadership. They were in for a rude awakening post graduation. Writing about what you know is the only way to flourish in the long run because eventually you'll burn out or your readers will realize you don't really know what you are talking about.
At the same time, pontification is a wonderful exercise. Before I retired, I wrote an article called, "The Dark Side Of Early Retirement." It was great to provide an opinion about the negativity early retirement can bring: perceived failure, perceived laziness, running out of money, the loss of self-respect, depression and so forth. I ended up learning so much from the reader's 200+ comments and now I've got a mammoth post coming up on the subject after almost a year of early retirement.
The skillset for freelancers/journalists and bloggers is different. It is very rare that a freelancer or journalist has a thriving blog, just like it is very rare for a popular blogger to have a thriving freelance/journalism career. There has to be an element of "fake it until you make it" in the beginning. I just encourage folks to stop faking sooner rather than later if they don't want to go numb.
Readers, what are your thoughts about faking it? Why do we fake it instead of gain the expertise first and then write? Is it OK to write about what we don't understand in order to make a living? Do you think if everybody wrote only about what they do understand, the web would be much better with much higher quality articles?
Photo: Purple Cauliflower Is Real, SF Farmer's Market, 2013, SD.
Regards,
Sam