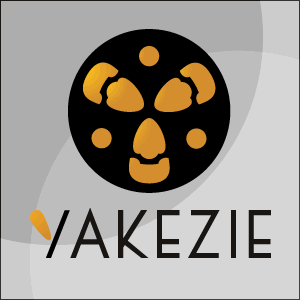 I'm sorry to have missed you guys this year at Fincon. I had to support a friend's wedding up in Napa. We'll definitely meet up in California or Hawaii next year though!
The one thing I'm most bullish about post Fincon is the uptick in content quality and initiatives by our community. It seems like we all feel a little (or a lot) more emboldened to try just a little bit harder for our reader base. The feeling might only last a month or two before we relax for the holidays, but the surge is still better than nothing.
We started the 5,000+ Words A Week challenge at this time last year, and now for many of us who entered this challenge it seems weird writing anything less than 5,000 words a week. It's like lifting weights. If you're curling 30 pound dumbbells to build your pythons or running 5 miles a day, curling 20 pounds or running 2 miles a day just doesn't seem right anymore. Writing is a muscle that can be developed.
I'm proposing the same 5,000+ Words A Week Challenge this year. By writing longer posts, you'll increase your chances of publishing a pillar post that will attract recurring traffic and revenue for years. You'll also find it much easier to weave other posts into your content because it's just so darn meaty!
FROM A WORD COUNT METRIC TO QUALITY CONTROL
5,000 words a week is just an arbitrary number that seems doable but also a challenge. You can write five 1,000 word posts, three 1,650 word posts, or two 2,500 word beasts to achieve such a goal. Once the metric is regularly achieved, it's all about quality control.
Quality is very subjective unlike a word count objective. How are we to determine quality with so many different standards? I couldn't really think of a simple determinant of quality until I read a Yakezie forum topic entitled, "Posts I'm Proud Of." That's it! Quality posts are ones where you are so proud of them, you'd actually go on a forum to highlight how proud you are of them!
As writers, we all know that great sense of achievement when we finish writing something awesome. We are also well aware of that guilty feeling of publishing something with half effort. The easiest way to determine the quality of our posts is based on our own prideometer. And we should probably feel proud of the vast majority of posts we publish.
HUMMINGBIRDS ARE CUTE
It seems as if plenty of blogs in general were negatively affected by the Google Hummingbird update this summer. I saw my traffic on Financial Samurai dip and only slowly inch its way back up starting in October. It's not a great feeling to see traffic fall while writing more posts. But of course I didn't think the upward trajectory experienced this Spring was sustainable either. I remember back to the massive Penguin/Panda updates which obliterated sites overnight. It was during those times of hardship where we did our best work!
There was a point this summer where I thought I should just give up on sharing opinions and always writing my own content. What's the point if Google doesn't reward originality and authenticity? I remember thinking. It would be much better to hire a bunch of staff writers, remove myself out of the equation, publish vanilla content and become a magazine instead. I snapped out of my funk by that weekend.
The Hummingbird update reminded me of the joys of blogging. I wrote more fun topics about relationships, government silliness, and travel. Such topics are really hard to monetize, but I have fun writing them anyway. More fun = more longevity = winning in the long run. It's easy to get caught up in the monetization side of blogging which frankly hurts the quality of our writing.
WINTER IS COMING
I've started a new public forum thread for those who've signed up with YakezieNetwork.com. The forum will serve as a resource guide for those with questions about how to utilize the system and discuss affiliate strategies with our partners. Things take time to build, but I'm pleased to report some good traction for the recently finished October month. Update: As of 2/18/2014 I decided to shutdown YakezieNetwork.com after five months because 99.9% of the revenue being generated is from one source, and I'm a consultant with a green light at Personal Capital to gather sub-affiliates. Rather than pay HasOffers a large fee a month, bloggers can now earn $101 per qualified lead directly through me. Shoot me an e-mail if you are interested and have investment, financial planning, and retirement planning related content.
I'd like to hear what you guys are focused on before the end of the year. Are you kicking back and cruising? Or are you putting the pedal to the metal? I'm personally going to take it easy and seek warmer climates during the second half of November and first half of December. I sure could use a break.
Best,
Sam