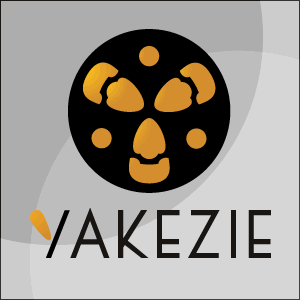 So you've decided that a mobile Point of Sale system will work better for your small business. You already have your iPad (or other tablet) and have picked out the ecommerce software provider you are planning on using. But now you need to figure out which hardware add-ons you need. Unlike the older, cumbersome cash register terminal systems you are used to seeing, a mobile system provides an unprecedented level of mobility and flexibility.
You can use just the tablet and a cash drawer or you can outfit your system with all the hardware peripherals you'd expect to see with a regular register terminal. But what are the peripherals you should definitely get your hands on? Truthfully, that depends on your personal desires and the type of business you are running. However, there are some items that could be considered absolute necessities in any situation.
Tablet Stand
Out of all the items listed, a tablet stand is actually the closest to an optional item. Yet not buying one does present the potential for problems in the future. One of the functions of a tablet stand is protection. It acts as a protective case that shields the tablet from damage when dropped or when hit. While tablets might be far cheaper than a traditional register terminal, they still aren't inexpensive and replacing them on a regular basis because of damage can add up quickly. Another bonus of tablet stands is how they add to the entire aesthetic of a mobile POS system.
According to Merchant Warehouse, the cleanliness and simplicity of mobile POS systems is pleasing to both business owners and consumers. The minimalist aesthetic of mobile POS systems provides a great deal of flexibility in design choice (no reason not to decorate your tablet stand if you wish) while reducing clutter on the counters.
Card Reader
A card reader is definitely an absolute necessity for your POS system. Thankfully, you don't have to get your hands on one of those bulky, bolted down readers though. Many eCommerce and business vendors like Shopify sell small card readers that fit in a tablet or smartphone headphone jack. Processing credit or debit card transactions might incur a few additional fees on your part, but not processing the transactions is a great way to drive business away.
According to Learnvest, a study done by the Federal Reserve Bank of San Francisco found that 25 percent of all transactions are made with debit cards while 17 percent are made with credit cards. That's 32 percent of all transactions you could potentially miss out on if you don't have a card reader.
Another reason to make sure you have card readers is based in another study done by Dun & Bradstreet. This study, according to Seeking Alpha, revealed that people are liable to spend from 12 – 18 percent more when shopping with plastic versus with cash. So having a card reader and accepting plastic transactions might actually help you make more on your sales as customers purchases additional items on impulse.
Cash Drawer
Having a cash drawer is another absolute necessity. If you don't have one, it'll be the same as if you didn't have a card reader; you'll ostracize the percentage of consumers who only use cash. That study conducted by the Federal Reserve Bank also found that around 40 percent of all transactions are still made using cash.
Cash drawers might not be particularly small, but they are simple objects that can easily be hidden under a counter or used as a platform for the tablet stand. If you're feeling particularly adventurous, you can even decorate them to fit in with the rest of your storefront décor.
Receipt Printer
This final item sits somewhere between the tablet stand and the other two in importance. While it's definitely more necessary than having a stand, it can be unneeded depending on the circumstances. Those circumstances mainly involving when you might be at a festival or event vending your products. Under normal circumstances during regular business hours, a receipt printer is a must have. Receipts are necessary for keeping proper recordkeeping on your end while also providing customers with a copy of the transaction data for later returns or their own recordkeeping.
The IRS suggests you keep all receipts for purchases you've made for your business as well as all the receipts for your consumer's purchases for tax purposes. A receipt printer is invaluable in providing you the hard data to keep accurate track of your sales and other finances.
There are a few other pieces of hardware that can help you run your business and make life easier. But the other items are not necessary to run a successful business. Barcode printers and barcode scanners might make a number of business processes smoother, quicker, and more accurate, but they aren't required. It's up to you in the end to decide which items to get, but the four listed here are the truly indispensable peripherals.
START A PROFITABLE BLOG TODAY
It's been six years since I started Financial Samurai and I'm actually earning a good multiple six figure income stream online now. The top 1% of all posts on Financial Samurai generates 31% of all traffic, which makes much of my online earnings highly passive.
I never thought I'd be able to quit my job in 2012 just three years after starting Financial Samurai. But by starting one financial crisis day in 2009, Financial Samurai actually makes more than my entire passive income total that took 15 years to build. If you enjoy writing, creating, connecting with people online, and enjoying more freedom in your life, see how you can set up a WordPress blog in 15 minutes with Bluehost. Hosting costs less than $5 a month.
The actions you take today help create your future. You never know where the journey will take you in 2016 and beyond!
Regards,
Sam