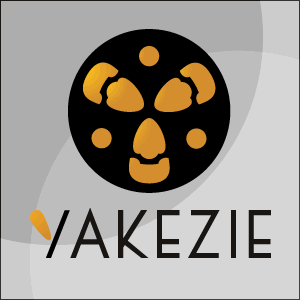 In 2008, I was just another fan of personal finance blogs. I loved following people's journeys to achieving a particular net worth goal or paying down boatloads of debt they mistakenly gotten themselves into. Then shit really started hitting the fan in 2009 as the economy collapsed thanks to folks over leveraging themselves in the housing market.
Fight or flight kicked in as my net worth got crushed by around 35%. Maybe the drop was worse if I actually tried to sell some of my holdings. Nobody was buying anything. Since I was already an avid reader of everything finance and personal finance related, I realized something quite interesting.
THE OPPORTUNITY TO CREATE
The largest finance-related blogs in the world were not written by people with any professional finance experience. Many of them didn't study finance in school or get their MBAs either. Instead, they were regular folks who usually got into too much debt and wrote about their journey towards debt freedom. Among the smaller sites, one even positioned himself as an investing expert, and people actually believed him even though his day job was stacking potato chips. Pretty amazing!
Then I realized the same thing in mass media personal finance. Brands such as Forbes, Fortune, MONEY, and Kiplinger's would often hire freelance writers with actually no direct experience in writing what they are talking about e.g. a renter writing about the benefits of home ownership or a 28 year old in debt writing about retirement. Instead, they hired writers for cheap and smartly leveraged their brand to earn a profit.
I thought to myself, wouldn't it be a no-brainer to start a personal finance site and write from the perspective of having spent an entire career in finance? If the sites that were so popular got to their stature by just telling their personal stories and touching upon basic principles such as saving for retirement and paying off debt, couldn't I do just as well talking about the same things while focusing on the myriad of ways to make money as well?
Opportunity!
The biggest irony is that people with successful finance careers can't be bothered to spend hours writing for free about making money because they are too busy making money for themselves via their own endeavors. It's the same thing with great investors. Instead of writing about investing to help other people make money investing, they'd might as well spend their own time investing and getting rich themselves. Obviously, I didn't have a successful financial career because I left in 2012 after only 13 years.
As a result, the largest personal finance sites are generally started by regular folks. The opportunity cost to spend hours and hours creating content is smaller, and they can relate to a heck of a lot more people than someone who might already have a healthy net worth.
The only downside about successful personal finance sites being started by people who don't come from a finance background or who are not already financially successful is that the temptation to sell an amazing income generating asset that produces a lot goodwill due to a fantastic community is just TOO GREAT to resist.
Despite my belief that everybody should be BUYING income generating assets in this low interest rate environment, almost every single large site has been sold because the owner couldn't resist the temptation of a relatively large financial windfall. If they were already wealthy, then the ability to resist a sale would be much, much easier. Ironically, practically every single owner who sold has decided to jump back into writing about personal finance because they enjoyed the process so much.
I really encourage everybody to do the math before getting rid of their babies. If your site is generating $50,000 in operating profits a year, you must own a $2,000,000 asset producing 2.5% to replicate the value of such a business. Meanwhile, the most sites have sold for are based off 3-4X annual operating profit multiples. Having a large cash flow and a great community is what living a free life is all about. Don't give it up!
OPPORTUNITY PLUS CONSISTENCY = SUCCESS
It'll be seven years in mid-2016 since I started Financial Samurai. The journey has been great for the most part. Recognizing the opportunity to be a personal finance blogger with a finance background might be 10% of the reason why FS has survived. The other 90% is due to consistency. Even Yakezie.com has so much opportunity if I can only find more time.
There's obvious opportunity smacking you in the face every day. Discover the anomalies and take advantage. Find your niche then fight like hell to keep going until you've reached a critical mass where your momentum can't help be make you succeed.
The people who are now saying the blogosphere is too competitive are the same people who said the same thing back when I started in 2009. I'm sure in the year 2020, they will be the same people still using this same excuse why they don't start.
Once you gain momentum, it's easy to keep on going. Once you've built a platform, you're well on your way to becoming a financially free person!
STARTING A MONEY MAKING BLOG
I never thought I'd be able to quit my job in 2012 just three years after starting Financial Samurai. But by starting one financial crisis day in 2009, Financial Samurai actually makes more than my entire passive income total that took 15 years to build. If you enjoy writing, creating, connecting with people online, and enjoying more freedom, learn how you can set up a WordPress blog in 15 minutes like this one.
Leverage the 3+ billion internet users and build your brand online. There are professional bloggers now who make way more than bankers, doctors, lawyers, and entrepreneurs while having much more fun, much more freedom, and doing less work. Get started. You never know where the journey will take you!
RECOMMENDATION FOR BUILDING WEALTH
Manage Your Finances In One Place: The best way to become financially independent and protect yourself is to get a handle on your finances by signing up with Personal Capital. They are a free online platform which aggregates all your financial accounts in one place so you can see where you can optimize. Before Personal Capital, I had to log into eight different systems to track 25+ difference accounts (brokerage, multiple banks, 401K, etc) to manage my finances. Now, I can just log into Personal Capital to see how my stock accounts are doing and how my net worth is progressing. I can also see how much I'm spending every month.
The best tool is their Portfolio Fee Analyzer which runs your investment portfolio through its software to see what you are paying. I found out I was paying $1,700 a year in portfolio fees I had no idea I was paying! There is no better financial tool online that has helped me more to achieve financial freedom.
Check out the best wealth management firms for your money today. Take advantage of low cost digital wealth advisors who can help you grow your retirement portfolio. 
It's 2017 and the bull market continues. Make a decision to be wealthy by taking control of your finances!