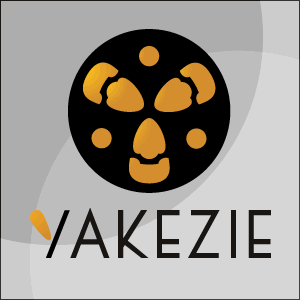 Nothing is certain in the online world because new technologies and trends pop up all the time. Given we're still in the early period of the Internet, it's important to have as many different revenue streams as possible.
We know that CPC advertising (Google Adsense, Media.net, Lijit Networks, etc) is currently being assaulted by ad blockers. There's already been a multi-year trend of ad blindness by consumers.
We've seen large sites like Dooce, fall because they weren't able to adapt. And then there are those sites that overly focus on one affiliate partner for a large majority of their income. In business, we call this "client concentration risk." If your partner shuts down, you're screwed without a proper contingency plan.
Longevity is key to so many things. Warren Buffet says that "time in the market is more important than timing the market." The same can be said for building a sustainable online business. 
Broad And Deep
Being a Jack Of All Trades won't get you far. It's generally recommended to be an expert in one specific subject matter since competition is so fierce online. I agree.
Go deep on one subject matter, and slowly broaden your categories overtime. For example, my focus on Financial Samurai for the first three years was on Retirement / Early Retirement, Investments, and Real Estate because that's what I knew best. I left Corporate America at age 34 so I was super enthusiast about the space. I spent 13 years after college in the investment banking / equities world with an MBA in finance, so it was easy to write about the stock and bond market. Finally, real estate was my favorite asset class since I had been diversifying 100% of my bonus away from equities each year into real estate since 2003.
The reality of my first three years running Financial Samurai was that I was quite a bit more scatterbrained. I wrote a lot about big government waste, relationships, health & fitness, taxes, and motivation because that's what came up in my head. If I had focused all my energy writing about no more than three topics, I think I would have a larger site with higher earnings today. The downside to focus is burnout, since enthusiasm wanes.
After seven years of writing about the same old stuff, my plan is to build up my Entrepreneurship and Travel categories over the next three years. Travel is something I've enjoyed since I was a kid growing up overseas to foreign service officer parents. Writing more about entrepreneurship is an absolute no brainer given Financial Samurai has supplanted my passive income streams as the main income source. There's so much opportunity for folks to break free and do their own thing.
Five Pillars Of Strength
For those looking to generate a sustainable online income stream, I encourage you to build five pillars of strength over a five year time period. Concentrate on what you know and are good at, rather than being all over the place like me the first three years online.
In the meantime, always keep working on your brand. Ask yourself what your name or your site's name stands for currently, and what do you want others to think when they hear your brand. The larger the disconnect, the more you need to focus. Once you have brand recognition, you will have more opportunities than you can handle.
I plan to have a lot of fun before I hit my 10th year anniversary online in 2019. How about you? What five pillars of strength are you building?
STARTING A MONEY MAKING BLOG
I never thought I'd be able to quit my job in 2012 just three years after starting Financial Samurai. But by starting one financial crisis day in 2009, Financial Samurai actually makes more than my entire passive income total that took 15 years to build. If you enjoy writing, creating, connecting with people online, and enjoying more freedom, learn how you can set up a WordPress blog in 15 minutes like this one.
Leverage the 3+ billion internet users and build your brand online. There are professional bloggers now who make way more than bankers, doctors, lawyers, and entrepreneurs while having much more fun, much more freedom, and doing less work. Get started. You never know where the journey will take you!
Updated for 2017 and beyond.