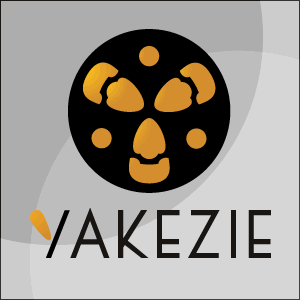 On January 17, 2017, I published that I was delaying updating Financial Samurai to HTTPS. The reasons were simple:
1) I wanted to give my webmaster more time to gain experience doing the conversion to minimize screwups
2) My CPC ad provider wasn't ready for the switch and said advertising revenue would go down ~60% – 70% if I made the switch
3) I wanted to give Google, WordPress, and all plug-in developers more time to update all their code for compatability
4) I wanted to see if new plug-ins or solutions would be developed to help streamline manual updates
5) I wasn't convinced it was necessary since FinancialSamurai.com doesn't sell anything except for one book
Then I got this message on Google Search Console:
To owner of http://www.financialsamurai.com,

Starting October 2017, Chrome (version 62) will show a "NOT SECURE" warning when users enter text in a form on an HTTP page, and for all HTTP pages in Incognito mode.

The following URLs on your site include text input fields (such as < input type="text" > or < input type="email" >) that will trigger the new Chrome warning. Review these examples to see where these warnings will appear, so that you can take action to help protect users' data. This list is not exhaustive.
This was the FIRST time I ever got a direct warning from Google. Given over 50% of search results now have HTTPS, from just 31% back in January 2017, I figured it was now or never to switch.
A 50% HTTPS search result was the tipping point I had been waiting for. Further, August and the first half of September is one of the slowest months for traffic due to more families and workers on summer vacation.
Related: Online Traffic Seasonality
Finally, my webmaster/server provider said he performed 400 more website conversions to HTTPS since doing Yakezie.com last year. As a result, I had full confidence things would turn out OK.
The HTTPS Conversion Process
It's only been a week since the conversion, but so far everything has gone OK. There wasn't a 20% traffic dip many SEO folks and other publishers have warned of while Google takes time reindexing. I think Google/Bing have realized it's not good to punish website owners during this transition gap. Instead, they've decided to keep rankings for the HTTP URLs as normal until they can get all the URLs indexed as HTTPs.
The main things to look out for are:
1) Fixing all your mixed media errors. Your posts/pages may have images hosted in a different format. You can do a lot of work before the conversion by looking up how your images are hosted e.g. CDN, etc.
2) Fixing all broken links, external and internal, that have 404 messages before and after the conversion. Use the Broken Link Tracker plug-in. I cleaned up over 600 broken internal and external links. It felt so good!
3) Create a sitemap and submit the sitemap to Google and Bing/Yahoo. The sitemap will take 1-21 days to fully crawl and index. Then fix anything broken it finds. Use the Yoast plug-in to create the sitemap. If you don't submit a sitemap, the search engines will crawl and index your site eventually, but it may just take longer.
4) Copy all your text widget content in your sidebars. There's a high chance you will lose a lot of your old widgets in the conversion. I lost my author box, and three text widget boxes I had to recreate. It was OK b/c they weren't that detailed, and I used the opportunity to update the content. But copy everything first.
5) Let your community know about the transition, and ask them to report back anything funky going on. Hundreds or thousands of eyes are better than one.
Keep On Blogging
Being a last mover feels great. Overall, I waited three years to make the conversion while Financial Samurai continued to grow. It made no sense back in 2014 or 2015 to do the conversion because there were so many technical aspects that still needed to be worked out. We saw huge sites bungle their transition and lose a lot of traffic and users for months while they sought solutions to fix their problems.
Perhaps now that the 62nd version of Chrome is rolling out in October 2017 and more than 50% of the search results on page 1 of Google are HTTPS, Google will start using HTTPs as a stronger variable in their search algorithm. Nobody knows, but if you've been waiting to switch, now is probably a great time.
I would not do the switch in January, February, or March because that's when traffic is highest for most sites, not just personal finance sites. Do the switch before Christmas so you have enough time to fix things that may go wrong.
Related Posts:
Why Blogging Is The Best Business In The World