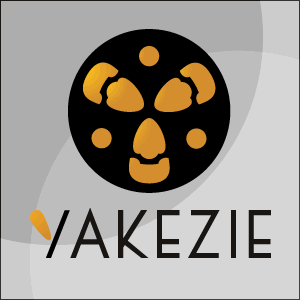 A friend sent me this fascinating article called, How To Earn More Links: Adding Context To Content Analysis.
The article goes ahead and analyzes how smaller sites like Financial Samurai can compete with larger sites like CNBC, CNN Money, and the New York Times in personal finance related topics.
The first thing they did was search for retirement topics. Then the listed the top sites with the most Referring Domains to URL.
You can see Financial Samurai's article, How Much Should You Have In Your 401(k) By Age, is 4th on the list for number of referring Domains to URL, only behind CNN Money, CNBC, and the New York Times. Not bad!
But if you sort the list by the percentage of Referring Domains to Total Referring Domains to each respective site, Financial Samurai shoots to #1 at a whopping 2.57%. The next site that comes closest is Nerd Wallet, at 0.27%. But Nerd Wallet is a well-funded startup that spends aggressively on marketing in order to make most of their money from credit cards, bleh.

The green column shows that ANY website in the world can compete with the giants. Google algorithms and social media make it so that good content truly does get rewarded. Of course, the system isn't perfect. But it's nice to see that it's possible to stand toe-to-toe with large media companies.
Would I like to have 1,269,154 linkbacks like the New York Times? Of course I would! Alas, Financial Samurai neither has the manpower nor the funds to produce endless content every single day. But that's OK because once you drill down to the revenue per employee, I'm sure Financial Samurai blows the New York Times out of the water because it's just my wife and I versus ~3,700 at the New York Times.
The Keys To Competing Against Giants
1) Tell a story. Almost all of Financial Samurai's content tells a story. And when you're telling personal stories, you are by definition, writing original content.
2) Have an opinion. The beauty of blogging is that we are not reporters. We share our opinions and buttress them with facts. Controversial opinions help create buzz. Controversial opinions backed up with logic creates a huge win.
3) Don't be a predominantly product review site. Yes, writing endless product review posts will help generate revenue, but damn does your site become really boring. The only audience you end up getting are those from search, which means you lose out on gaining ardent fans who act as ambassadors of your site. Keep product review articles to less than 50%.
4) Never quit. Why give up when you can keep on going? The longer you are around, the higher your chance of getting discovered by large media outlets and other people. I've seen too many bloggers quit by year three, thereby truncating all potential. The longer Financial Samurai is around, the stronger the brand grows. The stronger the brand grows, the higher the credibility and conversion rates.
5) Write what you know. Readers are smart nowadays. They know when you're just shipping it in with fluff. They know when you're faking your knowledge or enthusiasm. Write about topics where you are truly the expert. Be congruent in your thinking.
6) Befriend the giants. It's always good to build relationships with websites larger than your own. Link to and share relevant journalists' works. Reach out and see if you can be a resource. Once you provide good work, they'll keep on coming back to you over and over again. Once you're see in one major media publication, others will find you more credible and want to highlight you. My latest article that did well was on CNBC called, How a family of 3 survives in San Francisco without jobs. It did so well that I have an open door policy to guest post or have them republish my posts whenever.
Keep On Fighting
If you have the expertise, there is no reason why you can't compete with larger media publications in your field. Below is another example of a Financial Samurai article being highlighted by a well-known wealth manager in his morning reading roundups on Bloomberg. Institutional Investor, The New York Times, The Wall Street Journal, and Bloomberg are all heavy hitters in the investment world.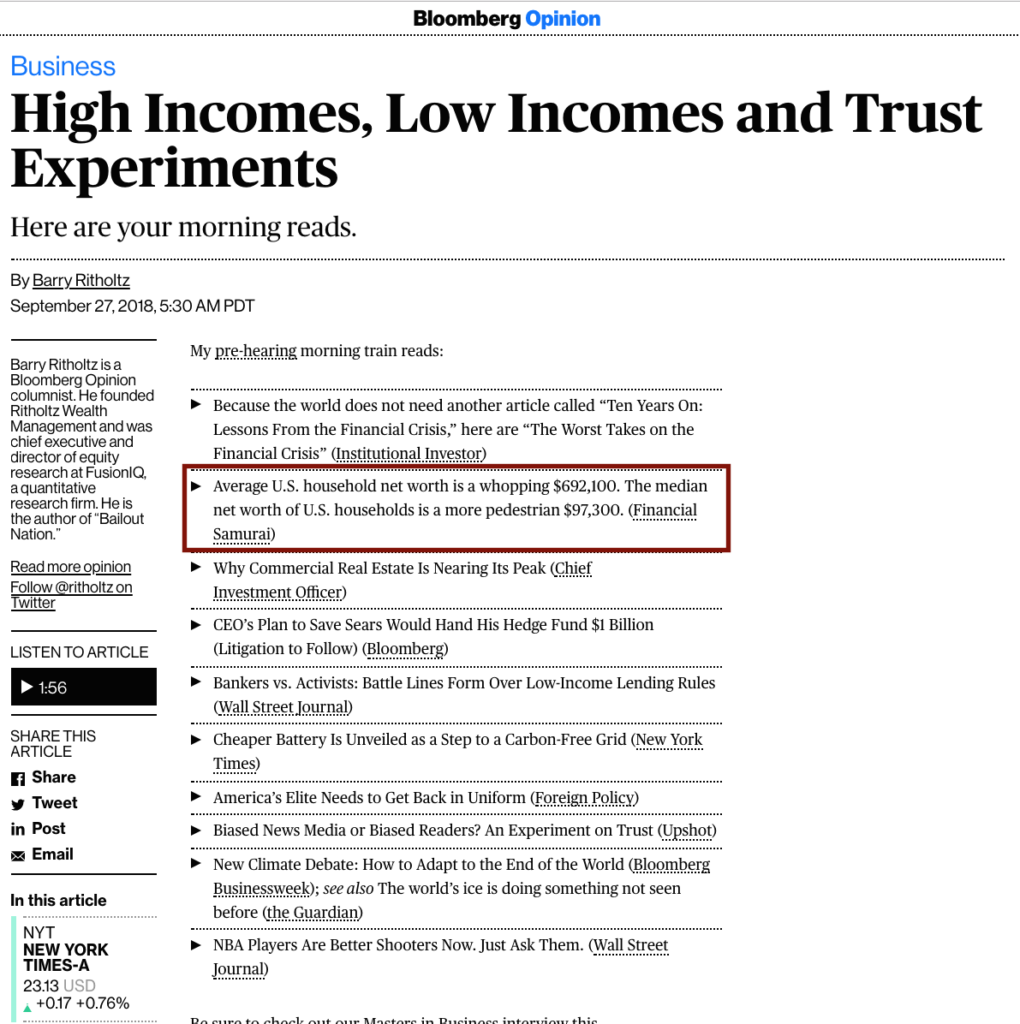 If a guy who was born in Asia, who speaks English as his second language, and who never focused on writing after attending public high school can survive and grow in the blogging world, surely an American-born native English speaker can do just as well.
Blogging is the best business in the world because it doesn't feel like work at all. It's awesome to be able to product a free product and have products you like pay you. I'm glad more and more people are starting their own website to brand themselves online.
Here's to becoming an overachiever!
Regards,
Sam