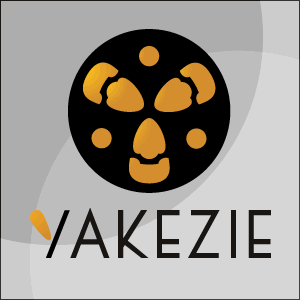 2022 was another good year for blogging. Yakezie continues to generate between $500 – $1,000 a month passively for over 10 years now. It's not a ton of money, but it's better than a poke in the eye!
After 13 years of blogging, I still think blogging is the wild Wild West. No expertise or authority is needed! So long as you can consistently write, your blog will grow and you will make money.
Despite Google talking about the importance of EAT, you can still game the search engines to generate more traffic. All you've got to do is a hire a bunch of SEO content writers, intralink your posts, and buy links.
OK, growing a blog isn't as easy as I make it out to be. But it's good to know that if I ever want to grow my sites, there's a game plan for growth. It just costs money.
2022 Blogging Year In Review
I continued to publish three posts a week and one newsletter a week the entire year. After 13 years, my writing cadence has become second nature. It's easy to write about finance because that's what I studied in college and business school. I also worked in investment banking for 13 years.
In 2017, I decided to focus way more on the process and not on the results. I cannot control Google's algorithm, which media publication decides to feature my work, or which articles you decide to share.
I noticed the more I focused on the results, the less happy I became. Therefore, I primarily focused on writing about things that are interesting or important.
Publishing SEO-optimized articles and affiliate review posts over and over again would crush my soul. But it's nice to know I can always write these posts if I need to make money.
Steady Growth Of My Newsletter
The one thing I do know is that my newsletter subscriber count grew from about 47,000 to about 55,000 in 2022. I know the count because it automatically pops up every time I write a newsletter.
Feel free to subscribe for free here. I recap the most interesting events of the week and offer some nuances to my posts.
Not starting and promoting my newsletter when I first started blogging in 2009 was a mistake. I was lazy and naive. It wasn't until about 2015 when I really focused on subscriber growth.
Better late than never!
Solid Podcast Production
I ended up recording 42 podcast episodes in 2022, surpassing my goal of 30. After getting sick in October and November, I couldn't play as much tennis and Pickleball. So I decided to use that exercise time to record more podcasts.
I try to keep them between 10-20 minutes and to the point. You can subscribe on Apple, Google, or Spotify.
Today, the Financial Samurai podcast is one of the top personal finance podcasts with over 1.5 million downloads so far.
Decline In Online Revenue
Online revenue was down about 16% from a record-high in 2021. I could have signed up a lot more business partnerships. But I'd rather focus mainly on the business partnerships I use. My online revenue goal for 2022 was to lose less than 25%, so I guess I outperformed.
Making money online is nice. However, I see it as a nice byproduct of doing what I love. Blogging already makes me way more than I thought possible. Hence, even if my blogging income declines by another 50% in 2023, it's OK. I see everything as gravy.
Just like how I recorded 42 podcast episodes with no advertisers, I would still write over 100 posts a year if they made no money. There's just so many interesting things to talk about every day.
It is nice to know, however, that if I needed to make more money I can. I'm just at a state where I'm more interested in optimizing for time and happiness.
My kids are five and three. I want to spend as much time with them as possible before they both start attending school full-time in 2024.
My long-term blogging goal is survival. I want my blogs around for the next 15 years so I can teach my kids how to write, market, podcast, interview, build, and more online. These are important skills to have for the future.
Satisfied With The Process In 2022
The thing I'm most proud about blogging this year is that I didn't give up writing. They say most bloggers give up writing regularly after one year. 2022 is the thirteenth year in a row that I've published three times a week.
2022 was also the year I published an instant Wall Street Journal bestseller, Buy This, Not That: How To Spend Your Way To Wealth And Freedom. With the book, Financial Samurai developed even more authority.
More journalists, bloggers, researchers, and podcasters are reaching out for quotes and interviews. As a result, Financial Samurai continues to gain more recognition and link backs.
Given the success of Buy This, Not That, I'll probably write another personal finance book with Portfolio Penguin Random House. Having a new book out every two years would be a phenomenal achievement because publishing books is so hard!
After publishing my severance negotiation book in 2012, I didn't write another book for 10 years because it was such an exhausting process! Having a publisher pushing me forward is of great value.
Blogging is a long game folks. If you can speak forever, you can write forever. Here's to another 15 years of blogging.
Happy New Year!
Sam