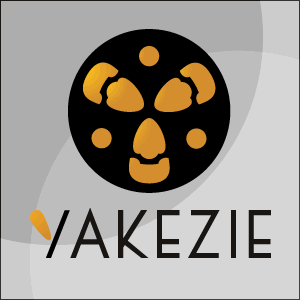 Hello! My name is Ray, and I publish the blog Squirrelers. I like long walks on the beach, Pina Coladas, getting caught in the rain….. Ok, enough of that.  Before I lose you, please allow me to properly tell you a little bit more about myself.
Who is "The Wise Squirrel"?
I'm a guy in his late 30's (wow time flies fast) working in marketing, and living in the suburbs of Chicago. I greatly enjoy time with family, and relish being a Dad. It's so incredibly rewarding raising children and showing them everything you know – while hoping they become wise enough to show you some things. I absolutely love them. Additionally, I enjoy traveling – I have been to 47 of the 50 states (Alaska, Hawaii, and Maine here I come!), and have traveled to Europe and Asia. There's not as much time (or money) to do everything as much now, but I hope to pick my spots and do what I can do, at least until the kids get older. 
My Journey to Today
I grew up in what I consider to have been a solid, family-oriented home. My father held an 8 to 5 job, while my Mom also worked. She taught college classes part-time for much of my childhood, and then became a full-time instructor as I reached high school. I recall as kid that she would be there with me in the morning and daytime when I left school. When my father got home from work, she would leave to teach night classes, getting home at 9:00pm. He would do his best to make dinner:) I realized even then that they were working hard to make ends meet, plus save something, while having a family. What I found out later was that they started with very little money at all, and really worked very, very hard to achieve a middle class life. The great thing is they did this while being fair minded, honest people. I try to follow their model as best I can.
Ultimately, I went off to college, joined a fraternity, and became an independent guy. Following college, I worked for a few years (making little, saving even less) before back to school full-time for an MBA.
It turned out to be a really good investment, despite having even less income for those two years, and loans to repay. It was a great two years, and I ended up getting vastly better opportunities after graduation. We could actually save quite a bit, and have some breathing room!
Or so we thought. Fast forward to 2009, where I was "comfortable" at the large company at which I worked. I had earned several promotions there, and felt like I was an established part of things. Then, the economy tanked. The party was over: I was laid off my job.
Lessons Learned
I eventually found another job, but was out of work for enough time for me to learn some important lessons about personal finances and life:
Expect the unexpected

. You can't expect life to move forward in a "linear" fashion. Most of us will have some ups and downs, despite our best efforts to avoid them. I learned that it's good to frame expectations that way, and realize that things will come out of left field and impact us. That way, you are prepared.

Think savings first, lifestyle second.

What I mean here is really an extension of the need to discern wants vs. needs. It's of course important to enjoy life to its fullest every day, but it can be done within your means.

Even before savings, think of earnings.

You can cut as many coupons as you want, but it's better to focus first on actually making the money that you ultimately want to save.

Diversify your income potential

. It was a past generation where people would stay with one company for 30 years and get a small pension and a gold watch to boot. Today, for the most part, our future is self-directed. To that end, hitching your wagon to one employer or source of income is shortsighted. Rather, keep your skills fresh and current, and continually build and maintain your network. Additionally, think like an entrepreneur and better yet, become one – even if on the side.

Enthusiastically pursue your goals.

What's holding you back from your dreams? Be responsible, of course, but as long as you're not negatively impacting anyone else's life, allow yourself to get fired up, HAVE FUN, and GO FOR IT!

Be a giver.

Reward those that have been loyal to you. Also, don't forget to give selflessly to others without strings attached. It feels great to help others, and it can be done without possessing great means. Even though you don't expect anything back, you will be rewarded.
My Blog
I first became interested in blogging after coming across Free Money Finance in late 2009. I started to read the site regularly, then decided to go through its blogroll. Next thing you know, I stumbled upon a bunch of other interesting sites that I started to read. Eventually, I was hooked and decided that I wanted to start my own blog.  The purpose was partially to help me refine my own thoughts and gain new knowledge of personal finance, but primarily to inform, help, and entertain others who are interested in this topic as well.
The first post on Squirrelers was in March 2010. Since that time, I have posted on a variety of topics, often centered around obtaining financial freedom through increasing both income and savings. Additionally, I will post on current events, financial philosophy, and acts of generosity and kindness.
In particular, I enjoy stories about human behavior when it comes to finances. I have a series called "Squirreling Gone Wild" which highlights some of the wacky things people do when trying to save a few dollars or even pennies. Think of people like George Costanza on Seinfeld:)
It's great when you see thoughtful comments on your posts, isn't it? That's an especially enjoyable part of this blog for me. I also enjoy contributing to the discussion on other blogs as well, and getting to know some cool people.
In Conclusion
As many have said already and will probably continue to say, it's great to have had the original Yakezie Challenge, and now the Yakezie site! This is a fantastic group of energized bloggers who are personal finance enthusiasts and interesting people all rolled up into one. I'm excited to be a part of this group, and hope that we can learn from each other, and that I can help each of you when needed as well. I'm looking forward to it!
This post is part of the Yakezie Member Post Series.  See all member posts here.