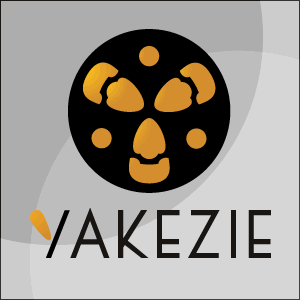 A number of folks have inquired about whether they can still join the challenge, and my answer is always, "Absolutely!"  The Yakezie Challenge is open to all bloggers, new or old who wish to see if they can improve their blog presence, and more importantly, develop a number of wonderful new friendships based on collaboration.
The Challenge is a 6 month long process where you strive to breach three respective Alexa ranking hurdles of 200,000, 100,000 or 50,000, depending on where your rank is to start.  What's important to realize is that the Alexa system isn't perfect and isn't the holy grail of website analysis.  It's just one of many ranking systems out there which help measure our progress.  There is a strong correlation with your ranking improvement and the amount of activity on your blog, and it's one of the best systems we've got.  It's also the default ranking system for many blog lists around the world.
THE IMPORTANCE OF 6 MONTHS
Six months is a critical time frame because we want people to show persistence and commitment to the Challenge.  We don't want fly-by-nights who quit after a while.  Much of one's commitment to blogging is similar to that of many aspects in life.  Nine times out of ten, if you stick with something long enough, you will succeed.  What a shame it would be to quit early and never reach your potential.  We only want people to join who really want to be here.
It takes at least a month to get your arms around the entire community.  Months 2-4 is where you really start hitting your stride and witness progress.  Months 5-6 is where your relationships start to blossom which is what makes the Network so rewarding.  After six months, you are then invited to write a Member Post and graduate from Challenger to Member.  By the end of the year, we will launch Yakezie.com version 2.0 which will preview much of the fantastic content from the Network to provide us with a great launching pad to Member sites directly.
GROWTH OF THE YAKEZIE

The growth of the Yakezie is much like a fraternity that grows with each new charter across the country.  In our case, we know no geographic bounds as we have Members and Challengers from all over the world!  The Alpha Chapter consists of the original Challengers between January-July 6, 2010.  The Beta Chapter will encapsulate Challengers who've joined from July 7 – December 31, 2010 and so forth.
There is no limit to the size of each class.  To make things manageable, we will close off the official entrance of the Beta Chapter Challenge on October 15, 2011.  On January 10, 2011 we will see how far the Beta Chapter has come.  If you so happen to join afterwards, it doesn't mean you can't still compete and get to know your fellow brothers and sisters!  You'll just have to join the Gamma chapter who will finish their Challenge on July 6, 2011.
We will grow with the growth of blogging and the internet as we extend our reach slowly but surely in the personal finance and lifestyle space.  It's all about the long run.
SPREADING THE LOVE

If you've decided to join the challenge, please feel free to drop a note.  If you have blown away all your targets before the 6 months is up, please let us know as well as we may consider early acceptance for the most outstanding of Challengers.  Even if you have not reached your goal by Challenge-end, if you've been an active part of the community in the Public Forums, commented around the community, built relationships with other Yakezie Member blogs, you will likely still be invited to join via a Member Post through a vote.  Once you are a full-fledged Member, you will have access to the Private Forums and all the opportunities that go with it.
It's important to note that not everyone will become a full-fledged member. You have to work for it and build relationships.  Certainly do nothing damaging that will cause you to be blackballed by an existing Member.  Every one of us believes there's no substitute for hard work.  A meritocracy is the best way to flourish.  You must be committed to your blog and the community.  The more you give, the more you will receive!
To Join:
1) Read the original Yakezie Alexa Ranking Challenge post and follow the instructions at the bottom.
2) Drop by the Yakezie Public Forum and introduce yourself to your fellow Challengers.  It's important to develop a strong bond with them over the course of the next 3-6 months.  Leave no Challenger behind!
3) Build relationships with existing Members who I'm sure will be also glad to provide guidance if needed.  One great initiative for existing Members is to act as a blogging Mentor to those who ask for help.
I wish everybody the best in your new journey.  If you are not having fun, you aren't doing it right!
Best,
Sam
Please follow @Yakezie for important updates, opportunities, and initiatives.  Twitter is the main way of communication using the #Yakezie tag as well.