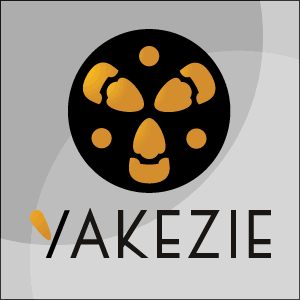 In a recent Yahoo Finance article, they spotlight a 37 year old man who was making roughly $100,000 base who now works at Starbucks. His primary reason for taking his barista job is for medical benefits.  The whopper of the story, which very few commenters pointed out was this line,
"But with a college diploma, 22 months of severance to rely on and 15 years worth of experience under his belt, he figured he had nothing to worry about. Right? Wrong."
First of all, the readers are not thinking when they don't comment that 22 months of severance equals $180,000!  Or put it another way, this fella can live the SAME standard of living for the next 22 months if he doesn't lower expenses one bit. I don't know about you, but 22 months of severance is better than a hot fudge sundae on a blistering day!
Second of all, Yahoo Finance tries to paint this 37 year old guy as a person in dire straights because he now works at Starbucks. This is one of the main reasons why I dislike mass media. Schadenfreude, schadenfreude, schadenfreude! If you give me $180,000 in severance, I'll be happy to kick it at Starbucks! Wouldn't you?
Sensationalism makes a story out of nothing, never talking about the positives, and tries to focus on juxapositions that aren't the crucial focal point.  The focal point of the story is the $180,000 severance he got and his reason for working at Starbucks for healthcare benefits, and not because he needs the $10 dollars an hour.
Finally, you know there is way more to the story than a 37 year old guy needing to work at Starbucks for money. The article says he's blown through his $180,000 already and implies he's so desperate for cash he needs to work as a barista. You and I know there is nobody on earth who works for 15 consecutive years, makes six figures, and doesn't save anything!
DON'T QUIT YOUR JOB WITHOUT A PLAN
Maybe people are stubborn. Maybe people have too much pride. Or most likely, people do not understand that negotiating a separation package is a skill that can be learned. I negotiated several separation packages for friends, one of which was valued in the hundreds of thousands of dollars. If this person quit his job, he would have lost his severance his deferred compensation.
We went through an entire game plan of how to approach his manager. We devised a way to suggest a possible separation without getting fired instead. We finally negotiated the separation agreement package, and created a happy exchange so that he could return someday and fulfil his manager's need to cut costs.
You may be drawn to the trend of quitting your job early to pursue your passions. That's fine if you've given your job a go, saved some money, and have several well thought out back-up plans. But, if you've got minimal experience and just several thousand to your name and decide to quit your job, it's very likely things will be tough going for a long while. Working for yourself is not a walk in the park, and I'll discuss more about my own adventures later.
If you quit your job with no safety net and decide after several years you need a job, you'll have one gaping hole in your resume. Meanwhile, your peers who stuck with their jobs and saved during this time period will be enjoying their lives with way more financial security. Just be very careful about jumping without a parachute. Plan and plan some more!
PLEASE PUT THINGS IN PERSPECTIVE
If you get a $180,000 severance, I don't care who you are, you starving going to hurt for money. $180,000 is a crap load of coin that can last many people years. 22 months of severance blows the average severance package out of the water!
The other lesson to learn is that getting laid off is big business. You do not want to quit your job and leave big money on the table. Companies everywhere are BEGGING their employees to quit so they don't have to pay severance. Meanwhile, other companies are almost forced to provide severance to perserve their reputations as is the case in this article. Don't ever quit, get laid. You deserve way more than nothing!
Readers, is $180,000 in severance enough for you to quit your job? Why did the readers of the Yahoo article focus on him working at Starbucks rather than the large severance package?
Regards,
Sam