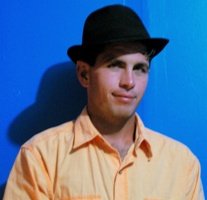 There seems to be a tradition going of starting off a membership post with a statement of feeling overwhelmed by the company the poster is now keeping as a member of the Yakezie network. Well, far be it from me to buck tradition.
When I first signed up for the challenge, I honestly thought I wouldn't complete it. I know that sounds pessimistic, but when I joined, I was suffering from some blogger burnout.  I didn't think I would complete it because I had serious doubts that I would continue blogging. I actually joined the challenge as a way to energize and motivate me to overcome my burnout. I guess I succeeded on two fronts.
My favorite part of Yakezie is the sense of community. Being able to chat with others about the issues I was facing as a blogger and seeing first hand that others had faced the same things really helped me to overcome the hurdles. In March, I suffered a catastrophic data loss and came VERY close to quitting. It was largely through the encouragement of my fellow bloggers that I persevered. And it was entirely through their advice that I set up systems to prevent such a loss again.
I've been a member of a number of different communities centered on a number of different topics and interests. Yakezie has got to be one of the most welcoming and supportive. Certified financial planners, savvy investors, marketing professionals fill the ranks. Me, I'm a construction worker. I'm barely even that. I hold a stop sign for a living. But never once has somebody spoken (typed) down to me, condescended me in any way, or acted as if they were superior to me.
Now I'd like to admit a dirty little secret. I started writing about personal finance topics in large part because I wanted to join the Yakezie Network. When I first started blogging in late 2009, I wrote about job searching at the entry level. The first post I ever wrote was on Tips for the Millennial (Gen-Y) Generation. A few months later I discovered personal finance blogs and the burgeoning Yakezie Network. I was jealous of the idea, but writing about money was the last thing on my mind.
I had this idea that personal finance bloggers were, by nature, successful. By nearly any definition of the word, however, I am not. I have more debt than my lifetime earnings to date. I took 10 years to get my bachelor's degree. I have a degree in Physics but work a low-paying, low-prestige, low-skill job (and that's an upgrade from the no-job I had when I started). It's been a year since I socialized in person with someone who wasn't an immediate relation or my wife's friend.
Over the next couple years, I kept coming back to the yearning for community and seeing Yakezie as the only viable blogging community around. So I became a personal finance blogger in order to join.
It later came to my attention that my assumption about the general success of PF bloggers was false and that there was plenty of specialization within the community. That works for me because frugality is something I can write about with some authority. I may be the last person on the planet you want to ask investment or business advice, but I happen to know a thing or two about being broke and having to make do with little money.
Come visit me at Edwardantrobus.com!