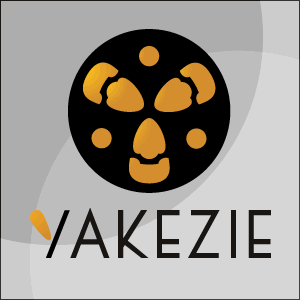 Dear Members, Challengers, & Readers,
The Yakezie Writing Contest officially launches this Thursday, November 11th and I'd like to share with you the framework which is certain to make us all very proud.  The Yakezie Writing Contest is a one of a kind scholarship that focuses on not only helping someone in financial need, but also provides mentorship to all our winners!
WHAT'S AT STAKE
* Amount. We will launch with at least $500 a month every month for the first six months.  My proposal is a suggested monthly donation of $5 by each Member.  $500 is the minimum amount to be awarded to the winning recipient as I will be the anchor to get us there if we fall short.  We hopefully will get to $1,000 a month by June, 2011 as we contribute $10 a month or more thanks to growing advertisement opportunities that many of you have experienced already.  Challengers and readers alike are encouraged to donate through an upcoming donation button on the sidebar as well.  Even just $1 dollar can help make a difference with enough people participating.
* Mentor Program. With potentially over 100 Yakezie Members by January, 2011 I propose one of two things: 1) We assign a Yakezie Member who is particularly inspired by the individual's winning essay and wants to get more involved.  A good goal is to have each of us become a compatible mentor to someone.  2) We set up a rotating Mentor Committee where the Yakezie Scholar can ask for our help and advice when desired.  The committee should be made up of a diverse set of backgrounds.  Our goal as Yakezie Mentors is to ensure the Yakezie Scholar achieves what he or she wants to achieve, and uses the scholarship money wisely.
* Maximum Yield. 100% of all scholarship donations will be used to give to the Yakezie Writing Contest winner.  We are not interested in using some of your donations to fund and grow our operations as we have very little overhead and have other means of earning money.  I am consistently disappointed when I read studies where only 50 cents, or 25 cents of every dollar you donate ends up in the hands of the intended recipient.  Once again, 100% of all proceeds will be donated to the winning scholar.
NUTS & BOLTS
* Number of Winners. Currently, we have capacity for one $500 winner per month.  However, if we so happen to raise more than $500 per month, we can use the proceeds to give a smaller amount to a second and third place finisher.  I am confident as the Yakezie Network grows, we will have capacity to giveaway more.  Finally, we all have the capacity to be mentors to applicants who do not win.
* Application. The Yakezie Writing Contest application form link goes live this Thursday, November 11th.  The application form will be a simple link on Yakezie.com where an applicant can submit their contact details and full essay which addresses the particular Writing Contest question of the month.  The recommended essay length will likely be roughly 700-1,000 words and must be properly edited for punctuation and grammar.
* Process. The submission form will be open for two weeks.  In the third week, the Yakezie will choose the best 5-10 essays (depends on the amount of entries) and publish them on Yakezie.com.  Members, Challengers, and readers will all get to vote using a simple numerical value of between 1-5, and the essay with the highest numerical value wins.  In order to vote, you must register for Yakezie.com, and each IP address gets one vote.  The Yakezie Scholar will then be announced in the 4th week and be mailed or Paypaled the sum of $500.  Given we are launching in the middle of the month, and this is our first initiative, we will keep the submission form open until Dec 10th and reward our first scholarship by the holidays!
* Winners. If you are the deserving winner, you must sign a pledge of honor to use the winnings for the intended purposes.  We will all be curious to follow your progress, so please send in pictures and write a follow up post or Youtube video clip at the end of 30 days with your initiatives.  Please also keep in constant communication with your Yakezie mentor.
SPONSORSHIP TO SUPPORT YAKEZIE.COM
* Corporate Sponsorship. We welcome corporate sponsors who have a culture of giving back.  As the main corporate sponsor, we will name the particular writing contest after your firm and prominently display your ad for the entire month on Yakezie.com.  For example, if you are American Express, we will name December's Yakezie Writing Contest as the "American Express Yakezie Writing Contest" and eventually, the "American Express Yakezie Scholar" to the particular individual.  Your banner ads will be displayed prominently in your location of choice.
* Individual Sponsorship. If you are an individual blogger who so happens to be particularly passionate about the scholarship at hand, we can also offer the same benefits as the corporate sponsor.
* Supporters. If you or your organization would like to participate, but not as the main sponsor, you may and will be highlighted in our Supporters section of the application page, Yakezie.com homepage, and announcement of the Yakezie Writing Contest winner.
Your support helps keep the initiative alive and kicking!
HELP SPREAD THE WORD
Through the suggestion of readers and Yakezie Members, we have identified several charitable organizations to reach out to such as the Youth Tennis Advantage and other quality organizations who empower our youth to succeed.
Thank you for your interest in the Yakezie Writing Contest.  The Yakezie Network is the web's largest personal finance network of its kind.  We are a tight community whose primary goal is to collaborate with each other and give back to the community.  Please retweet and highlight this post on your respective sites to help spread the word!
For any questions, please feel free to e-mail financialsamurai AT gmail DOT com.  If you would like to donate immediately, please send funds to theyakezie AT gmail DOT com.
Please feel free to provide your suggestions and constructive feedback so we can make the Yakezie Writing Contest a success!
Thank you!
Sam