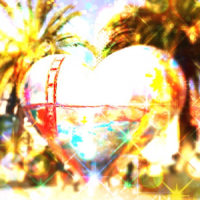 I love how here on Yakezie we all come together for our love and interest in blogging, personal finance, lifestyle topics, and helping each other. I wouldn't be where I am today as a blogger without Yakezie and the support of so many Members and Challengers. I knew so little about websites and blogging before I started the Challenge! Looking back I have to laugh at some of the things I used to get so confused about, for ex. what's the difference between a plugin vs a widget? and what the heck is RSS? And I know a lot of you have had similar experiences.
I didn't even know what WordPress was until a few years ago. The only thing I did know was some basic html that I learned many years ago when I was playing around trying to make a website on Yahoo Geocities. (Remember Geocities?!) Ha that was so long ago it sounds like the Stone Ages. Well I totally failed at my first attempts to get on the web, which turned out to be fine, and it's exciting to see how far technology, web platforms, and online sharing has come since then.
You Will Be A Happy Blogger If…
There are many things I've learned from blogging since I started Untemplater. Some I learned from others, some I learned by research, and a few I learned by accident. If I had to pick only one piece of advice to share from them all, it would be to blog because you love to write. You'd be surprised how many people run sites and call themselves bloggers but actually don't enjoy what they do and dread having to write.
As an observer, I've seen more and more people start or takeover a blog primarily because of money and not for the love of it. I'm not saying it's bad to earn income from blogging, I think that's a sweet bonus. But having too big a focus on money alone tends to squeeze all the life and personality out of a site. As a blog owner, if you don't truly love writing for your own readers, the truth will eventually come out.
Blog Because You Love It! Read More