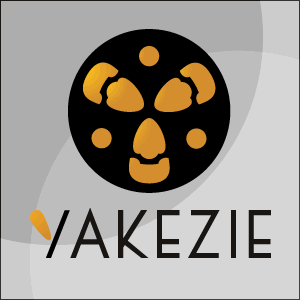 If you've been around the internet for a while, it seems like the "lifestyle" bloggers have really taken the whole place by storm.  They are on their own websites, preaching the benefits of minimalism, selling you e-books about it, and trying to convince you that you can live anywhere in the world, if you have the right lifestyle.  Here at Yakezie, we even have two of our own lifestyle bloggers, Earl and Forest.  I happen to like these lifestyle bloggers – I always find their story interesting, and just like everyone, they've got some great tips if you're willing to try them.
But I'm not sure…..
The unfortunate thing for me though, is that while I like to travel, I don't know if I could travel long term like they all do.  I enjoy having a routine, a spot to call my own that's got some of my things in it, and a place where I can relax.  I just don't know if I can handle the long term travel like they do.  They all seem to be great at it and enjoy it, but I'm not sure that function of lifestyle blogging is for me.  So instead of doing exactly what they call lifestyle blogging, I've decided that I can still be a lifestyle blogger and not travel anywhere.
What the lifestyle bloggers are really talking about is using your blogging to fund your desired lifestyle – whatever that may be.  It seems like for many of them, it's travel, but as I said earlier, I don't think that is for me.   So instead of preparing for some lifelong travel, I've decided to take their main principle of using blogging to fund their desired lifestyle and adapt it to my needs.
My desired lifestyle is one of location dependence.  I'd like to have some land where I can raise animals and try my hand at making most of the products I consume.  I'd have chickens, dogs (to protect the chickens from coyotes), sheep and maybe a few goats.  I'd have to focus mostly on stock, because you can't grow much here in Wyoming.
I want to make goat cheese, wool, eggs, and all kinds of other things that I don't even know how to do at this point.  I've got some books on how to do all that, though.  This is where the blogging comes in – I need a way to purchase all of the initial supplies (and animals!), and I'm going to try to use my writing to do that.  Once my operation is underway, I'd like to give some of my products away to friends, and I'd like to retail it locally as well – giving me a way to make  money stretch further and become less reliant on the blog for income.
Once I get everything set up, I'd like to start using my site to teach people about how I do what I do, and how they can do it as well.  There will be tips on DIY projects, great stories from lessons that I learned the hard way, and anything else that happens that could be interesting or helpful.
Even though I won't be a "travel" lifestyle blogger, I think I'll still be one in spirit.  I'll be using my blogging money to live the lifestyle that I want to live, and using the money in ways that will make me happy.  Using writing as a backup income source will allow me to be at home and spend time with the people that I value most, and will allow me to work while I'm away.  The best of both worlds.
Do you want to become a travel lifestyle blogger, or would you want to fit blogging into your lifestyle as you like it now?  Do you plan on using your blog to completely change your direction and lifestyle to get more of what you want out of life?