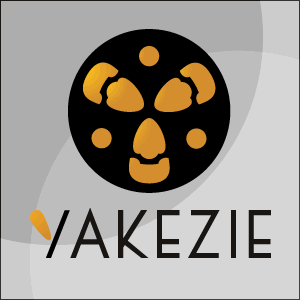 Dear Friends,
We're excited to bring you our second Yakezie Fundraiser for our Writing Contest! For every purchase, we plan to donate $35 to the 3rd Writing Contest that starts in the second quarter.  Furthermore, with so many great essays to choose from in the 2nd Yakezie Writing Contest, we may use some of the proceeds to reward a 4th place winner depending on how much we've raised.
We are blown away by some of the entries so far and I hope many of you get a chance to read through them and vote as well. Yakezie Beta Class member, Steve Chou of My Wife Quit Her Job has created a fantastic step-by-step course on how to start a Profitable Online Store.  He and his wife have made over $100,000 in profits after just 12 months and we're excited to use his product to create our own success.  We are a big believer in developing multiple income streams as we've read earlier and so should you!
PRODUCT: CREATING A PROFITABLE ONLINE STORE
Steve's 400-page product and video tutorials in the Profitable Online Store Course have it all covered from A-Z, and they go into step-by-step detail of finding your niche, setting up a legal business entity, marketing, and SEO to name a few.  There is little chance that one would be able to figure out all the nitty gritty on their own.  Thank goodness for Steve's product, because this is exactly what I've been looking for.
Some of our favorite sections are how to determine the best pricing for your products, analyzing the market place, dealing with suppliers, and finding your target buyers.
The internet has allowed us to make a living like we never could have just 15 years ago.  There really is no excuse why any of us can't live a comfortable lifestyle given all the various types of income streams out there.  Part of the reason why I work so hard online now is so that if I ever do need an extra income source, or main source of income in the future, I 'll have it.  Working on creating a profitable online store is an incredible opportunity to diversify, especially if one plans to start a family.  Steve and his wife made over $100,000 their first year and I'm willing to try as well!
ABOUT: Create A Profitable Online Store Course
Membership to the course
The course materials in PDF format which includes 9 modules and over 75 lessons
Over 35 hours of recorded video instruction that guide you through the entire process
Live webinars and telecasts where Steve will present the course materials and answer your questions in real time
24/7 access to all archived webinars so you can review the materials at your own pace
Spreadsheets to determine your profit potential
Exclusive access to member forums
Worksheets to apply what you've learned
Checklists to make sure you don't miss any details prior to launch
Questionnaires to you help you make the hard decisions
Bonuses Included in the Create A Profitable Online Store Course
Free upgrade to the next version of the course when it comes out
Live office hours and comprehensive email support
GET STARTED ON YOUR OWN PROFITABLE ONLINE STORE TODAY

You can purchase the Create A Profitable Online Store course here.
Want to learn more about Steve? Check out my interview with him and find out his answers to all of my questions. Thanks for supporting the Yakezie Writing Contest!
Updated: 6/2014
Regards,
The YWCC