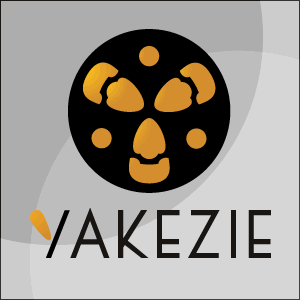 It's with great pleasure that we highlight a 72 hour sale of some of the best blogging and online entrepreneur resources we've ever come across.  We're talking 23 guides, books, and courses by some of the most dedicated bloggers around.  If you add up the total costs of all products, it comes out to $1,052.  The sale starts at 10am EST on Monday, November 29th ends Thurs, December 2 at 10am EST and costs only $97!
We've never done any affiliate marketing before, but this just sounds too good to pass up.  It begs the question whether these products are worth $1,052 if we're only selling them for $97, but Adam Baker from Man vs. Debt promises us you won't be disappointed.  He's putting his reputation on the line, as are all the other bloggers who've created these products, so we trust them.  At one point or another the 23 products have sold for their list prices below.  All these resources are written by essentially full-time bloggers who've made a living on-line and teach others how to do the same.  After all, this is their main source of income, so it better be good, or else!
Click here to buy this amazing package for only $97. When you do, we'll donate $30 of the $53 in affiliate commission we earn from your purchase to the Yakezie Writing Contest.  Some of the funds will go to the HowtoSaveMoney.com Yakezie Writing Contest for December 2010, where will will have potentially 3 winners, and some will go to help kick-start January's contest as well.  Thanks for your support!
What would be fantastic is if Members and Challengers who buy this product, implement what they learn and help share their ideas with all.  Members are free to utilize Yakezie.com as a platform to help market their own respective products in the future.  In fact, we will probably try and do an affiliate marketing fund raiser once in a while to help raise funds in addition to donations.  A majority portion of all affiliate income will go towards funding the writing contest of the month.  If you have any worthwhile products, please let us know!
HERE'S WHAT YOU'LL GET FOR $97:
Unconventional Guide to Working For Yourself by Chris Guillebeau ($79)
Unconventional Guide to Working For Yourself (53-page PDF)
3 25-minute of audio teaching sessions
SEO Report (26-page PDF)
The Essential Motivation Handbook by Leo Babauta & Eric Hamm ($15)
The Essential Motivation Handbook (PDF)
True Strengths + The Metrics of Ease by Danielle LaPorte ($20)
True Strengths + The Metrics of Ease – Sample Chapter from the Fire Starter Sessions (PDF)
Video:  The Metrics of Ease
Video:  The Merits of Self-Centered
Worksheet:  Passion Play
Worksheet:  Very Strong Priorities
Upsell 101 by Naomi Dunford & Dave Navarro ($77)
Normally only available to buyers of How to Launch the S*%& Out of Your eBook
78-minute audio coaching session
11 Upsell Worksheets (PDF & DOC)
Websites That Sell Webinar by Laura Roeder ($47)
Normally available only to buyers of Zero to Website course
Special access to 1-hour Webinar
Guest Posting Guide by Chris Garrett ($17)
Special access to Guest Posting Info membership site
Downloadable Guest Posting Workbook (PDF)
"Kick start" video
Guest posting checklist and flowchart
3-Day Money by David Risley ($47)
14 Video presentations (2.5+ hours)
Full written transcripts for each lesson (PDF)
Audio files for each lesson (MP3)
Step-by-step Worksheet
Email Triage + 2011 Premium Planners by Charlie Gilkey ($32)
Email Triage (PDF)
Guided Audio Program (MP3)
2011 Premium Action Planners
2011 Premium Freelancer Planners
2011 Premium Blog Planners
Location Independent Lifestyle Guide by Lea Woodward ($37)
Location Independent Lifestyle Guide – 2nd Edition (82-page PDF)
Do-It-Yourself Design & Branding Guide for Bootstrapping Businesses (78-page PDF)
Zero to Business by Johnny B. Truant
Special membership to full Zero to Business course
30+ screen-capture tutorial videos
Step-by-step screenshot technical instruction
Write for the Web + Beyond Bricks and Mortar by James Chartrand ($54)
Write for the Web (89-page PDF)
Beyond Bricks and Mortar (47-page PDF)
Reclaim Your Dreams by Jonathan Mead ($47)
Reclaim Your Dreams – "Everything Package" (70-page PDF)
"I'm Serious About Action" Worksheets
How to Live Anywhere by Karol Gajda ($97)
How to Live Anywhere – Long Haul Edition (58-Page PDF)
Anatomy of a 4 Figure Affiliate Promotion (PDF)
10 Audio Interviews (MP3)
How To Live Anywhere Audio Series (8 MP3s)
"Create Freedom" Teleseminar (Video)
Minimalist Business by Everett Bogue ($47)
Minimalist Business – Upgraded "Minimalist Plan" Version (PDF)
30-Day Quick Start Guide
Affiliate Marketing for Beginners by Corbett Barr ($77)
Special access to Affiliate Marketing for Beginners – "Complete Course"
5 Core Teaching Modules
21 Affiliate Lessons
2 Profitable Case Studies
Beyond Blogging by Nathan Hangen ($47)
Beyond Blogging (200-page PDF)
15 Blogger Case Studies
"100k Blueprint" Summary
Smalltopia by Tammy Strobel ($27)
Smalltopia: A Practical Guide to Working for Yourself (156-page PDF)
Guest Post Secrets by Erica Douglass ($77)
Special access to Guest Post Secret membership site
3 core Guest Post training videos
Full transcripts for each video (PDF)
Email Scripts
Bonus Videos: Online Workshop Recording & How to Deal with Rejection
How to Network Fast by Jade Craven ($44)
The Guest Posting Mini-Guide (PDF)
The Twitter Mini-Guide (PDF)
The Blog Commenting Mini-Guide (PDF)
The Affiliate Mini-Guide (PDF)
Networking Awesomely by Colin Wright ($20)
Networking Awesomely (PDF)
Article Marketing Traffic Booster by Henri Junttila ($47)
Article Marketing Traffic Booster (110 -page PDF)
6 How-to Videos
Bonus Audio Affiliate Interview
3 Content Worksheets
Once again, each purchase adds $30 to the scholarship which will allow someone deserving out there a chance for a better education. Also, for those who wish to donate completely anonymously, you can always send funds directly from your Paypal account to: theyakezieATgmailDOTcom.
This week we'll highlight how we plan to extend the Scholarship award from just one to potentially three!
Regards,
Sam
Looking to learn how to start your own profitable website? Check out my step-by-step guide on how to start a blog. It's one of the best things I did in 2009 to help earn extra money and break free from Corporate America!
Updated for 2017 and beyond.