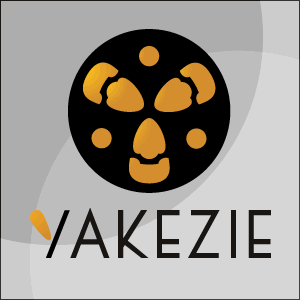 From an early age, I learned and took pride in saving.  I tried to squeeze everything I could out of every penny, sometimes to a fault.  When we were teenagers, I was left in charge of some spending money between my brother and me while my parents went away for vacation for a few weeks.  To my brother's disgust, I documented every item and made us use half of what we were allotted.  I was quite proud of my accomplishment, but I do remember my parents being slightly freaked out at my ultra-miserly ways.
I have to say I've eased up a bit and enjoy myself more.  But having gone through the worst recession in our lifetime, I re-evaluated my spending habits.  I felt like a kid again.  Pinching pennies, clipping coupons, searching the internet high and low for deals and when I found them, wow, it was ecstasy.
Got Movies?
Buck Inspire.  Who is he?  What is he?  Where did he come from?  No, no I am not Robocop!  But besides my passion for personal finance, I love movies.  In fact, I love comparing things and merging things together.  Why just have fun in one arena, when you can have fun in two, or three?  Greedy, efficient, insane?  The answer is all of the above!
In the same vein, I love saving money and getting a good deal.  I also love living life to its fullest and continually improving myself, learning new things, and pushing my envelope.  If my family, friends, and readers come along for the ride, all the better.  If not, no sweat, but I hope I made their lives better than it was before.
Guru Or Gladiator
I have to admit, there are tons of talented personal finance bloggers and I have learned a great deal.  However, I honestly don't think I can research or teach concepts like saving, investing, controlling debt, and retirement better than all these passionate personal finance wizards.  What I can do is make the process fun.  Help look for patterns in other niches that no one has thought of before.  Delve into the psychology, emotions, and feelings of personal finance, investing, and blogging while lightening things up with pop culture, dining, entertainment, and travel.  I guess I want to be a Guru Gladiator!  For those of you who don't know, ask yourself if you are a Guru Or Gladiator?
Comfortable Late Bloomer
Ironically, when I was younger I was extremely shy.  I had no voice and no opinions.  I felt I could communicate better by writing than by talking.  Strangely enough, I actually enjoy public speaking.  This is probably because I craved attention and just wanted to be heard.  I related to performers who were naturally quite shy, but when they were on stage, they became captivating entertainers.  I consider myself a late bloomer and am finally comfortable in my own skin.  As Buck Inspire, I have a voice, opinions, and slowly becoming an entertainer as well.  Finally my passion, dreams, and reality are all lining up at the same time.  Thanks to all the great people in the Yakezie network.  I couldn't have gotten this far without each and every one of you.  Special thanks to my friends, family, and my beautiful wife for pushing me to be the best I can be.  Life can't get better than this.  Thank you for sharing my dream.  May yours come true as well!
Buck Inspire is living a fulfilled life within his means while delving into personal finance sprinkled with dining, entertainment, pop culture, technology, and travel.