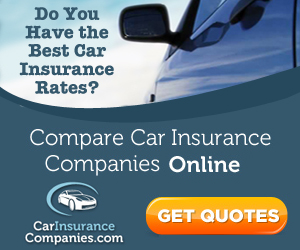 Click here to submit an essay!
We are pleased to announce The CarInsuranceCompanies.com Yakezie Writing Contest!  Our title sponsor is none other than Yakezie Member Joel from Credit Card Chaser!  We are fortunate to have serial entrepreneur Joel as our sponsor, and I hope all of you go visit his latest site today.  CarInsuranceCompanies.com serves to compare different car insurance quotes of various online car insurance companies to save the consumer time and money.
The CarInsuranceCompanies.com YWC will be of the same format as the previous YWC.  Contestants will have an open window from April 18 to May 1 midnight.  We plan to limit the number of submissions to around 200 total vs. 1,049 last time and choose the Top 31 essays as decided by the Yakezie Writing Contest Committee (YWCC).  We will publish one finalist essay a day for Members and readers to vote on starting early May.
ESSAY QUESTIONS (ANSWER ONLY ONE)
1) Tell us about a drastic change that happened in your life.  Did you initiate it or was it brought on by events out of your control?  How has it changed your outlook on life?
2) If you had a choice between a long life of a 100 years old, or a short but guaranteed blissful life where you'd live until 60, which would you choose?  Tell us why.

3) Where do you see the world in 2050?  What are some of the things that will be invented by then that will be better for mankind?  What are some of the things that will be worse?  What do you think are the world's biggest challenges now, and how do you think these challenges will evolve over time?
4) California, Illinois and many other states are in a budget crisis.  Why do you think so many states have reached such critical levels?  Who is to blame, and how to we go about fixing it?  What are the implications of having enormous budget deficits?  Does it really matter?
5) What is one of the riskiest things you've ever done?  What was the catalyst that allowed you to take this risk and why did you do it?  Do you regret it?  How has taking risks changed you?
6) What are the biggest problems in our society?  What do you think should be done to fix it?  What are we doing wrong now?  Tell us how you've been negatively affected by this problem, and how you've been able to overcome.
7) What was your dream job growing up?  Has your outlook changed as you've grown older?  How about now?  What influenced you and why?
8) Do you think becoming rich is easy or hard in America?  Please explain your view point.  What is rich to you?  Is it a dollar amount in the bank, a lifestyle, or perhaps even a state of mind?  The United States is the richest country in the world.  Will there always be poverty?
RULES OF ENGAGEMENT
* In order to vote for an essay you must be a registered Yakezie.com user.  You can register by clicking a link on the top right.
* To be eligible to compete, you must be a high school or college student looking to raise money to further their education.
* Essays must be a minimum of 600 words and a maximum of 1,000 words long.
* Only one account can be registered per person.  Registering for more than one account per person will lead to disqualification.
* The total number of points each essay can receive is 5 and lowest number of votes is 0 (no vote) from regular readers, contestants and Yakezie Challengers.  You can only vote once per essay, so please give it some thought and think how each essay compares to the other finalists.
* Yakezie Members have a 20X multiple weighting with each vote i.e. 20 points to 100 points.  As a result, we encourage you to reach out to Yakezie Members for their support and visit their sites.
* Essay writers are allowed to vote for their own essays.
* Essay writers are allowed to encourage their friends and family to vote.
* Essay writers are allowed to campaign whichever way they see fit to help garner the most votes.
* One essay will be published per day, starting Monday, May 2nd.
* Finalists, voters and readers are encouraged to sign up for our RSS feed and follow us on Twitter @Yakezie for updates.  We will be tweeting out each new essay that comes up and highlighting any changes to the system, hence it's important you stay connected.
* Yakezie Members and Challengers are encouraged to campaign for their favorite essays.
* The essays will appear on the Yakezie.com Writing Contest tab.  We will occasionally feature an essay directly on the home page to encourage readers to visit the Writing Contest tab.
* Voting will be open for one week after the last essay is published.
* Finalists will be contacted for their pictures to be published with their essay.  It is up to the finalist whether he or she would like their picture to be displayed.  We have found that the more you connect with the reader, the more likely the reader will vote for you.  Responding to comments also shows that you care.
* Previous Yakezie Writing Contest contestants are allowed to resubmit and compete again until they win.
* The three winners will receive a minimum of: $600 for first place, $300 for second place, and $100 for third place.  If we raise more than $1,000, will will use the 60/30/10 ratio to divide up the funds to the winners.  Finalists may also be given an opportunity to write for Yakezie.com and earn money to further their education.
* Winners will be announced by June 15, 2011.
TELL US A STORY

The best essays are ones that tell us a story and weave the answers to the essay question(s) into their writing.  Instead of just telling us about an occurrence, show us with your descriptive words and allegory.  For a great essay example, please reader "Memories", one of the last YWC's winners.
Once you are a finalist, please take note that sometimes being good is not good enough.  It takes tasteful self-promotion and marketing to get ahead in the competitive real world.  We really encourage you to visit the various Member sites and get to know us.
Thanks also to Prosper.com for being one of our corporate sponsors.  Prosper is one of the leading peer to peer lending sites.  If you'd like to be a corporate sponsor, please feel free to e-mail us at webmaster AT yakezie DOT com.
Write on,
The Yakezie Writing Contest Committee (YWCC)
* The Yakezie Network is the web's largest personal finance and lifestyle blog network.  We are not a non-profit 501(c) organization.  The Yakezie Writing Contest is our micro-giving effort to help students who'd like to further their education.  The money pledged comes predominantly from Yakezie Members.  Please view the Yakezie Pledge Page (coming the week of April 11th) for more info.
* Pledge Page: The Pledge Page system will be up the week of April 11.  A Yakezie Member will basically pledge a certain dollar amount, and that dollar amount will be sent directly to one of the three winners once the contest is over.  In other words, no money will go through the Yakezie Network and redirected to the end user, thereby eliminating complications and superfulous taxes.  The Pledge Page will contain all the names of Members, Corporate Partners, and potential readers and Challengers who would like to donate.  It will track the total amount pledged too to provide as much transparency as possible.

PS: Please read this post twice as more than likely, your question has been addressed.  Please feel free to ask questions in the comments below if you didn't find your answer.