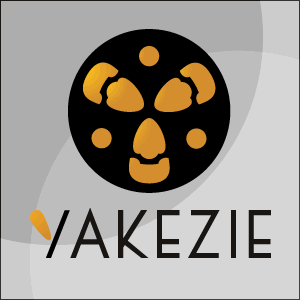 Thanks to WordPress and Blogspot, starting a blog is no longer a daunting task. The technology is out there, how you use it is up to you.  You may have the best content in the blogosphere, but an amateurish looking blog is a turn off for both your potential advertisers and readers.
For those of you who are avid blog readers and have always thought about starting a blog to share your thoughts, you should really just go out there and do it.  One of the best things you can do is just start.  The Yakezie Network is a tremendous resource and there's really nothing that is preventing you from succeeding except for your own motivation!
10 TIPS AND TWEAKS TO KEEP YOUR BLOG LOOKING PROFESSIONAL
About

Who am I?
If a random surfer lands on an interesting post of yours, chances are that the next page the user will visit will be the About page.

Have an About page that tells the user who you are and what is the motivation for your blog. Keep it simple and put the reader ahead of you.

Contact

Talk to me!
This should be obvious, but I see so many blogs without a way to reach the blogger! Have a Contact page. Make it easy for a reader or an advertiser to reach you. Having a dedicated page with a contact submission form is preferred as opposed to directing the user to an email id.

Make it easy for the user to get you! For WordPress, you can use a plugin like Fast Secure Contact Form to set this up.

Privacy

My blog, my rules.
Set up a Privacy, Terms & Conditions and Disclaimer page. (You could have a separate page or all in the same page, but spell out your policies!).

In addition, if you use AdSense, Google expects a privacy page.

No-ad pages

Show ads only on relevant pages
Turn off ads on supplemental pages (About, Contact, Privacy etc.).

With WordPress you could use a plugin such as Conditional Widgets to turn off sidebar ads.

Intrusive ads

Do this if run a porn site!
Don't ever have popups in your site! Nothing turn a reader away than a popup. This also applies to variants like as pop-downs and 'Are you sure you wish to leave the page' message boxes. Don't annoy your reader.

Search

Seek and ye shall find!
Make it easy for readers to search your content. Keep the search bar above the fold.

Fonts

My blog is so unique – it's in cursive!
If you are thinking of using a fancy font on your blog, stop! Your blog's font is rendered by the device (user agent) on which it is read rather than your hosting site! Stick to a Times or Arial or a variant of it (Georgia, Verdana etc.) as these are the most common fonts most likely to be available on most devices.

Subscription

Content delivery
Provide multiple streams to get to your content. At least have an RSS feed and an email subscription form to read your posts. Twitter and Facebook can supplement these.

Mobile Users

Don't ignore the reader on the go!
With the proliferation of web-enabled phones and tablets, people expect websites to to readable on devices with smaller screens. Make your blog device-aware. With WordPress, you can use a plugin such as WPTouch to do this seamlessly.

KISS!

Keep It Simple, Silly!
The reason you readers visit your blog is for the content. Everything else is secondary. Not fancy colors or animated headers. Keep this in perspective when tweaking your blog.
Happy blogging!
Readers, any other things you'd like to include for better blogging?  What are some of the things the irk you?  What are some of the things that are must haves.  Anything you disagree with?
Regards,
MoneyCone