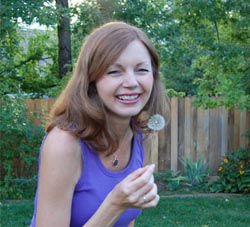 If the process to qualify for Yakezie membership hasn't gone as quickly as you'd hoped, take heart. I've got to be one of the slowest Yakezie challengers to reach the elusive Alexa 200,000 mark. I joined Yakezie on January 7, 2011, and my lifestyle blog Happy Simple Living finally crossed the Alexa finish line on December 1, 2013 – two years and eleven months later. For those of you who aren't there yet, allow my tortoise-like example to encourage you to hang in there and keep plugging away.
Do you fret because you can't blog as consistently as you'd like? Let's join hands and commiserate. Some months, like during my blog's annual January Money Diet, I posted every day for 31 days straight. Other months I could only post a few times because of work deadlines. Sometimes I could interact with other bloggers a lot and I felt like I was really being a good Yakezie community member, and other times it was all I could do to manage my own blogging activities.
Fortunately, Yakezie is more about a spirit of helpfulness and giving back rather than a strict set of rules and regulations. No matter where I was in my roller coaster journey, I always felt supported and welcomed here.  One thing that spurred me on is the community of bloggers on the Yakezie forums. Whenever I needed an answer, a dash of inspiration or simply a moment to be with other like-minded bloggers, the forums provided a welcome respite—and a lot of invaluable help.
Like many of us, I like to hang out in the Bloggers' Lair. (By the way, the dictionary defines 'lair' as "secret retreat or base of operations." Don't you think that's a cool description?) Reading about others' accomplishments, deciphering technical jargon, getting recommendations and advice, and lurking around reading others' posts has been so helpful.
Here are some of the tips I've learned from the generous lair-folk (should we call ourselves Lair Loungers?) in the forums since I first joined Yakezie wayyyy back in 2011.
Write Thee a Pillar Post
I first heard this phrase on the Yakezie forum. As you probably know, a pillar post is a longer, more comprehensive post that offers value to the reader. With a little luck, a good strong title, and the careful placement of key words, a pillar post can also bring a rush of traffic and backlinks to your site. If the topic is evergreen, it may continue to remain popular and generate traffic for months or even years.
My most-read pillar post is "Make Your Own Homemade Greek Yogurt," which has generated over 200 comments and a mind-numbing array of questions and suggestions. The post contains ten images and detailed instructions, and the comments have ranged from a reader who strained her yogurt through an old pair of curtains to an Australian dairy farmer who wondered if he could make yogurt with milk still warm from the cow. The commenters have had their own dialogues, engaged in debates, and answered each other's questions—which is a dream come true for a busy blogger.
If you Google "make your own Greek yogurt" this post still comes up on page 1, even though it was written three years ago. I tried to duplicate my success with another post about making homemade pizza—including my two favorite crust recipes, a homemade sauce recipe, and dozens of topping ideas—but so far it hasn't risen to the same level of pillarly-ness as the Greek yogurt post. (Don't you think pillarly-ness is an underused adjective? Let's change that.)
How about you? Have you intentionally or unintentionally written a pillar post, and what was the topic? Does the post still generate traffic for you? Would you like to write more pillarly posts?
Know Thy Site Status
I used to sometimes hear from readers that my site was down, but when I'd check it everything seemed fine. In the forums, Robert from The College Investor mentioned Pingdom, a free service that will send you an e-mail if your site is down. Once I'd signed up for Pingdom, the report was shocking, showing outages nearly every day. In fact, I had to change my settings so I wasn't freaked out by the constant e-mails showing that my host's server was down again. If not for this helpful advice, I might never have known that my host was such a hot mess. You can also go to downforeveryoneorjustme.com. Getting the cold, hard facts about my host helped me make the difficult—but right—decision to move to a new hosting company.
How about you? Do you have a system for checking up on your host to make sure you're not experiencing outages?
Find Thee a Good Host
As I shared in the last tip, Pingdom helped me figure out that my host was experiencing a lot of outages. In February of 2013, I once again turned to the forum. I shared my frustrating experience and asked users to share their suggestions and host reviews. Thanks to recommendations from Eric at Narrow Bridge Finance, Kay at Weight Chronicles and Khaleef at Fat Guy Skinny Wallet I eventually moved my site to Hostgator, where (knock wood) it has remained with very few outages.
How about you? Are you happy with your host, and do you have a minimum of outages? Does your host provide with the good, reliable service that all Lair Loungers rightfully deserve, or are you considering a move?
Back Thy Site Up
For years I didn't back up my files. I didn't even exactly understand why I had to, since they were sitting on my host's server. Then in the forum I read about several Yakezian Lair-Dwellers who were hacked and lost all their files and hard work, due to the evil acts of some low-life cretins who don't have a social life. Glen at Free From Broke and Mike from Saving Money Today recommended Backup Buddy, and I eventually got it configured to back up my files to Amazon Web Services' S3 storage. I now have the peace of mind that comes from knowing that my blog's master files are safe. Since I signed up for Backup Buddy, Hostgator has started offering backup service and I might switch to that in the future since it's less expensive.
How about you? Do you have a regular system for backing up your files so your blog isn't vulnerable to hacking by lowlifes? What program do you use? Or is this on your "To Do" list, like it was on mine for so long?
Manage Thy Image Fields
When I posted an image on my blog, I used to leave those mysterious boxes "alt text" and "description" boxes empty. Thanks to a forum tip posted by Mike at The Financial Blogger, I learned that Google would send me some additional traffic from its image search functionality if I completed these fields.
When Google's bots visit our sites, apparently they can't "read" our images. Using a good strong alt text description lets them know what the image is. Ideally, the description will include a nice strong the keyword related to the post. I am slowly going through photos that were posted previously to add the alt text and description fields, which might help boost traffic on older posts. Also, I've seen some of my description text show up unedited when photos are "pinned" on Pinterest, so I'm trying to write richer descriptions with a reference to my site. I've read that hashtags are a good idea, too, but sheesh—a blogger only has so many hours.
After learning about the alt text field thing, I later learned I'd missed opportunities on the file names of my photos, too. Instead of leaving the image name as, say, DSC_9763.jpg I should have given the image a searchable name, like old-pantyhose-craft-ideas.jpg. (The experts say to use dashes, not underscores.) However, it's too late to change those old image file names because they may already have incoming links so I plan to utilize better image naming practices moving forward.
How about you? Do you optimize the alt text and description fields for your images, and give them relevant file names?

Get Thy Blog Noticed
I find it incredibly inspiring when Yakezie members share their successes on the forums, don't you? Earlier this year, I had some good news of my own to share.
Every January for the past five years, Happy Simple Living has sponsored a month-long break from spending called the January Money Diet. In December I sent an e-mail to a Denver Post editor about the event. This led to a nice article and photo, "Spending Diet for 2014" which was syndicated and later appeared in newspapers in Salt Lake City and Connecticut. The producer of our local FOX morning television news show saw the article and invited me to come talk about the money diet. All of the publicity doubled my traffic in January, and when the dust settled my number of subscribers had risen 25 percent.
How about you? Could you take 15 minutes today to contact the media and offer your knowledge and expertise about a well-targeted topic? What if you dedicated 15 minutes a day to promoting your site on a regular basis? The results could be extraordinary. (Be sure to share your success in the Yakezie forum!)  
Payeth it Forward
Without the support of the generous Yakezie community, these past three years would have been much less productive, far less rewarding and a whole lot less fun. I owe a huge debt of thanks to Sam and all of you who have patiently helped me and so many other bloggers learn, grow and thrive.
My goal going forward is to give back to the Yakezie community as much as I can and encourage others to stay focused and stick with it—because the benefits of finishing are so great. I also plan to spend more time in the Bloggers' Lair!
How about you—do you hang out in the Yakezie forums? Are you active, or more of a lurker? Have Yakezie members helped you figure out a problem or strategize a new opportunity? What have you learned that has benefited your blog? We'd all love to hear your experiences.