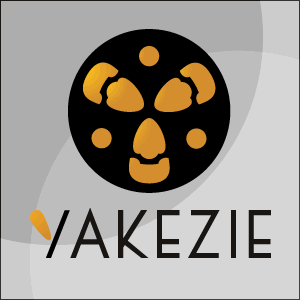 This is a member post from Eric at Narrow Bridge Finance. Check it out today! If you like it, subscribe or join the e-mail list. You can also check out his eBook, the Personal Finance Arsenal.
Most of us like to think of ourselves as intelligent people in control of our own actions and destiny. However, group think might impact you more than you realize. Does your environment impact your finances?  You bet your bottom dollar it does!
Micro Environment – Your Friends and Family
Your actions are strongly correlated to the actions of those around you. Popular blogger Jeremy Schoemaker hits the nail on the head in his post about surrounding yourself with successful people.
"If you look around to all of your closest friends and realize you are the smartest, hardest working person among the group then its time to get some new friends."
If your friends and family are like minded, positive influences on your spending and earning habits, their habits will rub off on you. The same goes the other way. If all of your friends are broke and lazy, that will rub off on you too.
Yes, sometimes you can be the positive influence on your friends and family. However, if you see a continuing pattern, it might be time to cut your losses and find new friends.
Macro Environment – Your Neighborhood and City
I live in Denver, Colorado. Colorado is one of the most educated, healthiest states in the United States. 35% of people in Colorado have a college degree and 12% have a master's degree.
Living in Colorado, I am happy to be a statistic. I have a graduate degree and I take care of myself.
However, look at Texas. That state is home to some of the unhealthiest cities in America. And why would anyone want to live in Mississippi, the poorest state in the country? You can hate me for being a hater, but the truth is in the statistics.
If you live in an environment that promotes sloth, poverty, or a bad living situation, get out. It is not that hard.
The Yakezie Community
There may be light in this dark story, however. If you live in Mississippi, all hope is not lost. You have found your way to another type of community. The Yakezie is a new type of environmental factor in the world, but it is one that should be taken very seriously.
More than seventy like minded bloggers have come together in the Yakezie to promote responsible personal finance. That is something that, I hope, can rub off on all of us and our readers.
Given we do not all agree on what responsible financial management is, we can all agree that we have a similar mindset and goal in mind. Some of us try to become successful through budgeting; others try to increase their income. Some of us watch every penny, others watch the Benjamins.
At the end of the day, however, we have come together to build a community based on respect and positive reinforcement.
It was a great feeling to have so many people congratulate me on paying off my student loan. It is amazing to see the progress Well Heeled is making in her Galapagos fund. It is awesome to see Ninja keep punching debt in the face. BOOM!
How Has Your Environment Impacted You?
Have you experienced anything like this in the past? Have your parents dragged you down? Have your friends inspired you? Do you need to get out of a bad situation?
Note: The Yakezie is open for Member Articles and guest posts.  Feel free to submit directly online or via e-mail in HTML format.
Image by TheSeafarer.