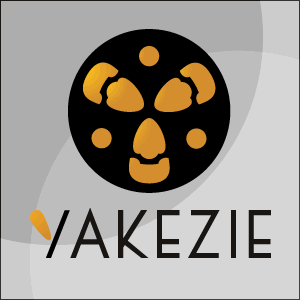 Hello! My name is Mark Riddix and I am the creator of Buy Like Buffett.
My Background
I have always loved finance from an early age. I knew the minute that I set foot on a college campus that finance would be my major. The first time that I learned about a stock I was hooked. I wanted to learn everything that I could about investing. I started investing in my first mutual fund in my sophomore year of college and have been investing every since. I hope that I am a better investor today than I was back then.
I have been a finance junkie for awhile. My first job was working in finance and I have worked in this field ever since . I run an independent investment advisory firm that provides personalized consulting services in investment and asset management. I have been doing this for the past 6 years. I was born and raised in the state of Maryland. Go Ravens! I am a huge sports fan.
About Buy Like Buffett
Most individual's lives are complicated enough, so I thought it would be a good idea to start a site to make investing and financial decisions easier. I blog about anything related to finance on the site. My favorite topics are investing, saving money, reducing debt, managing money, and building credit. The number one topic discussed on the site is investing.  I detail investments that I am buying and my reason for doing so.
I have long been a fan of Warren Buffett. I have read many books about him and studied his strategy of value investing. My goal is to follow the pattern that turned Buffett into the world's wealthiest investor. I figure that if I can have half of the success of Buffett then I will be doing okay!
Why I Started Blogging
I would speak to people on a daily basis that had a lot of questions about investing and managing their money. They had questions about things like how to get started investing and how to pick a good stock. It became time consuming answering all of these questions individually so I got the idea to start a blog. I then proceeded to create a site that would try to make investing easier. I started Buy Like Buffett to answer questions that people might have about any financial matter.
I have been blogging since November of 2008. Time really does fly! It just seems like I started yesterday. I love the freedom of being able to post on whatever financial topic that I want to with no restrictions. Whenever I write for financial sites there are normally suggested topics and guidelines. This is not the case with blogging. Blogging gives me the freedom to write about anything that crosses my mind.  Over the past year I have written for a number of different  financial sites and just recently I published my first book on personal finance.
Blog Networks
The Yakezie Network has been a godsend. Before I stumbled across the Financial Samurai's site, I knew absolutely nothing about page ranks, Alexa rankings or SEO. I was not using any social networks and did nothing to promote my site. I just figured that if you wrote pretty good content that people would find you. Over the past few months the Yakezie Network has given me a lot of helpful tips about what it takes to become a great blogger. My Alexa ranking has dropped from 1.1 million to 198, 241 since June. Thanks Yakezie Network!
The support of other bloggers has really helped increase the exposure for my site. I have found some really great blogs that deal with all aspects of finance. There are a lot of good blogs out there on saving money, reducing debt, building credit, and investing. I have tried to highlight some of these blogs to my readers. It helps to know that there are other writers out there plugging away day after day. We can all grow in our knowledge of money matters and this network is a great way of improving financial literacy. You never know who may happen upon one of your posts and be helped by your financial insights.
My Philosophy
I think that wealth is a tool that is to be used to help improve the lives of others. As we all improve our financial lives, we can reach back and help others along the path of financial freedom.
Join us for further discussion in the Yakezie Forums.