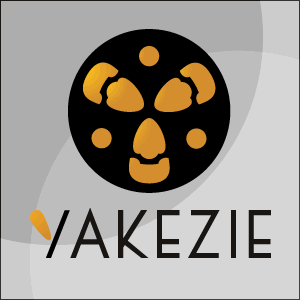 When I started blogging, I never intended it to be a huge source of income for me.  But, like any other website, I had costs that I wanted to cover.  The most common way to generate a little bit of money was to use Google AdSense.  I was so excited to make $0.03 a day for my work, because it was something – which is better than nothing!
Then, about 6 months ago I was banned from Google Adsense.  Why?  I, to this day, have no idea.  I received an extremely generic email from Google that read:
While going through our accounts recently, we found that your AdSense account has posed a significant risk to our AdWords advertisers.  Since keeping your account in our publisher network may financially damage our advertisers in the future, we've decided to disable your account.
I was devastated.  Even though my site was relatively new, AdSense was how I was making the little bit of money my site was generating.  When I was banned, my account balance totaled a whopping $5.
However, I felt that this was just not right.  I immediately searched for ways to get unbanned, and every story was the same.  You need to appeal to Google, state your case and be honest about everything and anything you could have done, offer your logs in case you were a victim of a click-attack, and cross your fingers.
The first thing I did was post on Google's AdSense forums to see if some experts on there could identify any issues my site may cause Google.  I actually received a very informative response, but it just got me down more:
This is probably one of the most difficult disabling emails to resolve.  I sense it occurs when the Google algorithms sense something "fishy" about click rates, location and activity even if the automated systems cannot directly prove that something isn't right.  It is part of Google's advanced fraud detection system and even Google AdSense Pros don't have contact or communication to the extent that they can explain "why" accounts are disabled for this reason.

I notice a Facebook reference on your site and this may be a clue — when your traffic and visitors is from a close network of friends and acquaintances, there is a higher-than-normal probability of problems.  This of course is a problem for both you and (on a much larger scale) Google.  AdSense just doesn't scale well in the Facebook "social networking" era.
So, I removed the Facebook widget from my site, offered this up in my appeal, and I was still denied.  Google didn't tell me what happened or what I could have done wrong.  I barely made any money from them, but apparently I was a risk to their network.
At this point, I made it my mission to search the internet and find alternative sources of income.  My site didn't have a strong enough readership base for me to launch my own product and be successful, so affiliate income was my best bet.
I found that there were several other Pay-per-click networks similar to AdSense, such as Chikita and AdBrite, and also many other types of affiliate programs: pay-pay-action, pay-per-post, etc.  I listed all of the sites I found, and compiled The Most Comprehensive Affiliate Marketing Program List I could find.  I started using several of these other networks, and I have seen my income increase 10x from what I was making with Google AdSense.
This is partially because I have grown my site readership, but also because I have found several products that are well suited to my niche.  For example, being a finance site, I promoted TurboTax, as I have used the program for years, and felt that it was good for my readers.
By finding the right affiliate program for my niche, I have been able to increase my revenue far beyond anything that AdSense was able to provide.  I still have PPC links, and even those generate more that what AdSense was generating for me.
Don't Let The Fake Internet Police Get You Down
The moral of this story is that while many individuals have felt being banned from AdSense as the death of their potential revenue generation online, I have found that it has made me more focused on delivering high quality content to my readers and providing links that are relevant to them, which has increased my revenue in the end.  It is not just about making a website – it is about writing content for a site that is valuable to readers.  If you can do that, the money will follow in the end.
Readers, what are your thoughts about Google Adsense?  Do you feel OK about the ads they deliver to your site?  Does it bother you that it directs your readers away from your site?  Do you ever click those links when visiting other sites?
Editor's Note: For an interesting follow-on read, here's John Chow's take on why he doesn't use Adsense, and he makes tens of thousands of dollars a month in advertisement revenue.