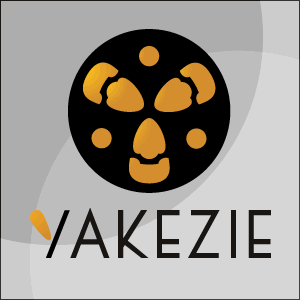 There's a lot you can learn about yourself, your ambitions, and life in general while shoveling manure. And I shoveled a lot of it while growing up on a dairy farm in the rolling hills of Lancaster, PA. From the time I could walk I was out in the barn helping my father and siblings with the cows. Our whole lives revolved around the twice-per-day milkings, the yearly harvests, the milk check, and… a whole lot of manure. Being a farmer was hard work, there was a social stigma involved, and while food was always on the table, there was not a lot of extra cash to go around. But the experience was invaluable.
My Frugal Roots
Our farm was (and still is) located minutes from the heart of Amish Country. Living within a culture that values hard work, truth above all else, God, community, and frugality has been such a grounding force in my life. It is simply not in my genetic makeup to waste resources or money and a lot of the time I find it difficult to relax without feeling a sense of guilt (I could be commenting, writing, hanging the laundry, de-icing the freezer, planning out the next ten years of my life…you get the point).
While I fully embraced frugality, I knew that I also wanted something more. It was one thing to not waste the resources and money you were given, but why did this mean that you always had to say "No" to the things and experiences that you wanted? This inspired my personal philosophy which I coined as Frugal Decadence or the art of enjoying the many pleasures and luxuries of life at a fraction of the cost others will pay, with the idea being that life is too short to deny yourself and too long to spend all of your money right now.
It was fortunate for me that I learned the lessons of frugality early, as it became a very valuable lesson almost directly down the road.
Being Laid-Off: Frugal Confessions is Born
You can have a poor crop year and barely be keeping your head above water while darting the creditor sharks…but at least your fate is all your own. A valuable lesson I learned within the last few years is that if you are not self-employed, then your financial wellbeing is in the hands of another person. In 2008 I found myself laid off from my second post-college job. Thankfully I was not penniless as I had built up a comfortable reserve of cash, but I was shocked nonetheless (especially since this was my second post-college job…and my second lay-off).
From the time I was in third grade onwards, I had always wanted to be a writer. But being paid to write seemed like a pipe dream and though I was published several times with pay, I did not think it was something I could pursue as a real career. However, the lay-off in 2008 afforded me all the time and energy I needed to pursue writing seriously, and I came up with a column called Frugal Confessions. I wrote six sample columns and submitted them to various newspapers, but I was met with rejection from each one (though some wrote me back saying that I was very close, leaving me with hope).
Around the same time I found a new job/new career as an Environmental Investigator for the state of Texas, and a friend I met there put me in touch with someone at the Houston Chronicle. My contact informed me that anyone could start a blog on their website. I was reluctant to put myself out there with hundreds of other bloggers, but it seemed like there was no other choice, and I had high hopes that someone would see my talent and pull me up out of the "commons" so that I could realize my dream of becoming a real writer. After a few months I became a featured blogger, and several months after that, the Mom Houston website snatched me up.
I decided to start my personal blog a few months after starting at the Chronicle because I honestly did not know which could make me more money, where I would find more readers, and which format would be more suitable. While my content largely overlaps for each blog, my audiences are very different at the newspaper versus my private blog and I am finding purpose in operating both at the same time.
Frugal Confessions and the Yakezie Network
Crystal from Budgeting in the Fun Stuff was my first introduction to the Yakezie Network. She was an avid commenter on my blog, and eventually began her own. After checking it out a few times I noticed the Yakezie badge. In the meantime I got married, and so the Yakezie Network was put into the back of my mind while I focused on my personal life. When I came back from our honeymoon in April, I had a lot more time on my hands to get serious about my blogging. I began to take notice her Alexa ranking went from the millions to the hundred thousands and so on, and decided to give it a shot… I have never looked back!
Yakezie has been an amazing journey for me thus far (thank you to everyone here!). I have learned about page ranks, Alexa ranks, plugins, the fact that a solid community of like-minded individuals (and non-like minded individuals) can exist over the internet, attracting advertisers, and what a valuable asset I have in my Houston Chronicle blog. While my Alexa ranking has stagnated around 225,000 for my private blog, I have high hopes for the future.
Some ways that I have found to promote others is through a themed weekly article roundup on my private blog, retweeting, and commenting. For the future, I hope to become a larger presence in the forums, comment on others' blogs more often, and promote both the network as well as personal blogs on my Houston Chronicle website.