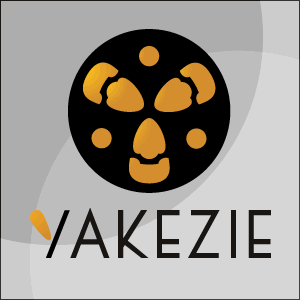 Dear Yakezie Gamma Class Challengers,
The Yakezie Gamma Class sign-up page is now live!  I hope all of you have had a wonderful time getting to know your fellow Challengers and Members, while pushing yourselves to write consistent content on your respective blogs.  The official Gamma Class window was from Dec 1, 2010 to March 1, 2011.  However, it usually takes about 2 months or longer, depending on the class size and editorial calendar to publish all Member posts.  Hence, those who've joined in April are also welcome to the Gamma Class.  Everybody must go through a 6 month Challenge period to make everything equal.
It's been great getting to know many of you during this time period and I'm sure you folks feel the same way.  All of you have seen your blogs grow quickly thanks to your consistent posting schedule and selfless support of others.  Our philosophy has always been that it is better to give than to receive and it is our culture that makes us who we are. 
THE NEXT STEPS
As the Yakezie Network grows, it's important that we don't lose our tight knit sense of community.  We made a decision when we first started to grow slowly for the sake of quality.  This is why going through a 6 month challenge is so imperative.  It takes time to get to know one another, and even after the 6 month challenge is over, we should still be looking to deepen our relationships with each other further.
Solid relationships are what makes things happen.  As blogging and social media becomes more commonplace, you come to realize that your online social capital is a very powerful currency.  People need to believe that you will do what you say you will do.  By joining the Yakezie Network, you increase your social capital because we are a network that holds honor, service, and community with the highest regard.
A network is only as good as its members. Therefore, it's important we have the best member blogs on the web.  The word "best" can describe many things, not just how popular a site is.  The best members are those who have an inherent drive to help others.  They are kind at heart and willing to volunteer their time.  The best members participate in leadership roles within the network.  They embrace the opportunity to help make an impact.  The best members are those who challenge themselves every single day with new goals and ideas.  We don't blame others for our misfortunes.  Instead, we work to improve ourselves and go after our own dreams.
Our Yakezie Gamma Class sign-up sheet is a simple application which asks basic questions such as when you joined the Challenge, who you know who can vouch for you, and any feedback you may have.  Anybody who has been actively participating in the Yakezie Network should have no problems filling out the application.  If you do have some hesitation or holes in your application and still want to join, simply work harder to get to know more of your fellow Yakezies as you still have at least a month if not two.  As an eventual Member yourself, you will want future Yakezie Classes to be great groups as well who've made an effort to reach out to you.
THE MEMBER POST PROCESS
Please fill out the Yakezie Gamma Class sign-up sheet by Sunday, July 24.  We will go through each submission one by one to upgrade your account to "Member" status.  Once you have Contributor status, you will then be able to upload your Member Post.  We aim to start publishing Member Posts by the week of July 25, intertwined with other content until the last Gamma Member posts are finished.  We will publish the posts generally in order of when a Challenger first joined.
In your Member Post, you are free to write whatever you want that describes you best.  Some of us talked about our life goals.  Others talked about our family upbringing.  Still others discussed what makes us tick and what our long term goals are.  All we want is to get to know you even better.  We highly recommend taking time reading all Yakezie Member posts to get to know existing Members better and find inspiration in your own writing.
After each Member Post is published, you will systematically be added to the Yakezie Network List as an official Member and can then switch to a Member Badge.  And as an official Member, you will also be able to gain access to the Private Forums.
We're all excited to have you as part of our family.  Please sign-up here!  Please read and answer all questions truthfully and thoroughly.  Feedback is greatly appreciated as well.  If you fall between the gray area of joining, but have successfully reached your Alexa rank goal, feel free to sign up and we will review.
Note: If you would like to join the Yakezie Network, the Yakezie Delta Class window to join is April 15 1, 2010 – September 1, 2011.  We are considering capping the Membership to 150 of the best personal finance and lifestyle blogs.
Feel free to e-mail me or any of the existing Members for help.  Thanks everyone!
Regards,
Sam