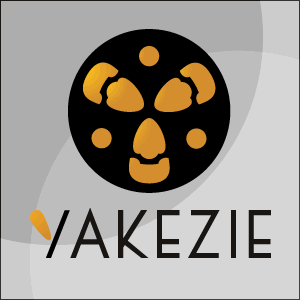 Dear Members, Challengers, & Readers,
Happy New Year everyone!  2011 will be a year of positive change.  From our humble beginnings as a disaggregated group of bloggers who used Google Docs and a patchwork of lists as our main sources of connection, we now have this site to call our home to help make magic happen.  We hit all our targets for 2010 with the launch of Yakezie.com in August and the establishment of the Yakezie Writing Contest fund in December.  Meanwhile, the Yakezie Forum is booming with ideas and our Yakezie Blog Network continues to grow.
In February we will welcome the Beta Class of Yakezie Members who have successfully completed the 6 month Challenge of networking with others.  Some of you joined the Challenge after the window date, which is fine.  Just let us know when your 6 month period is up, whether you've reached your goals, and we'll invite you to write a Member Post to get inducted into the community.  Those who have not been as active in getting to know your fellow Challengers, please make a final one to two month push.  The more you give, the more you will receive.
As our Network grows, it's important we don't lose the tightness of our community.  Inevitably we will have growing pains, but once we've developed our relationships with each other, there's really nothing that will bring us down.  I'd like to highlight three main initiatives for 2011 we should strive towards below.
THREE MAIN GOALS FOR 2011
* Consistently give back to the community through the Yakezie Writing Contest initiative.  The Yakezie Writing Contest is our most important initiative which will happen all year long and not just during the holidays.  We aim to provide at least 6 Writing contests in 2011 with at least 18 winners.  It takes a lot of marketing, editing, scheduling, and coordinating to make everything happen so I would like everybody to pitch in to help where they can.  We need Members who can 1) help promote the initiative to the offline and online world, 2) help choose the best essays for publication in case we get much more than 20,  3) volunteer as mentors to applicants who seeks further guidance and 4) find enthusiastic sponsors whose ideals align with our own.  If we can combine monetary help with mentoring, we increase the applicant's chances for success in their lives.
* Build out the Lifestyle Vertical and reach 100 official Members. The heart of the Yakezie Network lies in Personal Finance.  However, solid Personal Finance is only a means to something more, which is a better life.  There's no reason why you can't travel the world and have a great career at the same time.  There's no reason why you can't do what you love and also build a retirement nest egg to provide for you and your family.  We should cross-pollinate with the Lifestyle genre and learn from their adventures.  Meanwhile, they can learn from us to help solidify their finances and continue to do what they love without financial fear.  The Yakezie Member is one who not only has mastered their personal finances but is also living or at least heading towards their dreams.
* Generate meaningful extra online income for all Members. Officially, we have a $100,000 a month income goal by the end of 2011 where we envision 100 Members generating a combined extra $1,000 a month through the Yakezie Network.  There are a myriad of ways to achieve this goal as Members can tell via the Private Forums.  Everybody should think about ways to contribute and leverage the Network and the Yakezie brand.  It's tantamount to build great relationships because things can get sticky when money is involved.  It's also important to build great Member sites full of wonderful and consistent content as well.  Good content is the key to everything, and if you so happen to have a network of powerful friends backing you up, then nothing is impossible.
SPECIFIC SUGGESTIONS FOR MEMBERS TO HELP CONTRIBUTE

* Find one new candidate who you believe will be a perfect fit and ask them to join the Yakezie Challenge.  You might see a blogger with consistently great content that isn't realizing their full readership potential.  What a shame, as likely they will get discouraged and give up as most do after a year.  Let's welcome them into the family and let them thrive!
* Take on a leadership roll. Positions include: Writing Contest Committee, Media Liaison, Product Review Team, Mentor Committee, Brand Manager, Advertising Liaison, Video/Audio Director, and Network Ambassador.  If you see a need for a role, suggest it, create it, and run with it.  We plan on putting up a page highlighting the Yakezie Leaders, whose rolls can alternate.  Thanks Forest for being the Forum Leader.
* Organize your own ad campaign.  I personally will ask every single successful advertising client on Financial Samurai whether they would like to expand their offering to the Yakezie Network.  Imagine the revenue potential if we conduct just 5 to 10 ad campaigns a month.  It is a win for all Members, clients, and readers a like due to more content and product offerings.
* Contribute a Member Article once every couple of months on Yakezie.com. We want to showcase your writing and have not only the other Members get to know you more but the thousands of readers and Challengers as well.  Yakezie.com continues to grow and will be one of the best channels to spread your influence.  See Forums & Google Spreadsheet for details.
* Donate $5 or more to the Yakezie Writing Contest once a month. I'd like to get as many people as possible to participate and help make a difference in our Yakezie Scholars.  Our program is unique due to the transparency and the level of involvement we have in choosing the winners.  Think up of creative fund raisers that benefits both your site and the Yakezie Scholar.  One idea I have is doing a "Hire A Yakezie Member" fund raiser where a blogger outside of the Network will hire a Yakezie Member to write a post on their site, and the proceeds will go to the Writing Contest Fund.  The idea is elaborated in the Writing Contest section of the private forums.
* Host a Yakezie Carnival and create a theme. The best Carnivals are those that are thematic and unique.  We can use the Google Docs as a sign-up sheet.  Don't stress about not getting everybody to sign-up, as there will be plenty of opportunities for others to do so.  Shoot for 10 Members articles and run with it.
CONSISTENCY + COLLABORATION WILL GET US THERE
There's nothing more motivating than improving one's finances, living the life of one's dreams, and helping others achieve their own.  As a result, through consistency and effective collaboration, we will strive hard to achieve our goals for 2011.  Who knows, we might even surpass our wildest expectations!
Onwards,
Sam, Yakezie Member
Note: over the next several weeks, we will be highlighting Member Articles.  If you wish to contribute, see the Member Article Tab in our shared Google docs.  Thnx.