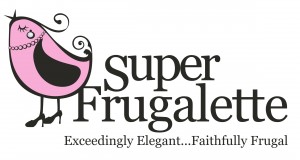 One of the most difficult yet rewarding times in my life occurred when I went to work four months after my first child was born in January 2006. I had accepted a job as an accountant and was trying to finish the last part of my MBA. Thus, in March 2006, in the midst of tax season, I managed to complete my MBA program.
The summer of 2006 was equally eventful. My husband and I decided to move to Tennessee and I discovered that I was pregnant with our second child. I discovered the pregnancy after I had accepted a new job offer. This time, instead of completing an MBA during tax season, I was going to give birth.
Yet, on the day of our second son's birth, our lives were changed forever. He lacked oxygen at birth and sustained significant brain damage. The manifestation of this brain damage is severe cerebral palsy.
Not only were we going to raise a severely disabled child (he does not walk, talk, or eat by mouth), but also the financial landscape of our life had changed. We were no longer going to be a two-income family, but a one-income family. Our son's frequent doctor appointments and hospital stays made it impossible for both of us to hold full-time employment.  No employer would allow the time off necessary to attend to my son's medical needs. Aside from that, child care options for a medically needy child are more than extremely limited.
However, there was more at stake than my husband's job. Financially, it made a tremendous difference in which state we resided. Each state offers different support for the disabled, from in-home aids, to paying co-payments on medicine, to the proximity to the closest children's hospital. Thus, when my husband received an offer in Wisconsin (one of the most generous states for disabled children), he took the job.
Having my son changed my perspective on finances.  Somehow all the principles, rules, and planning were gone. They just did not apply to my life anymore. When folks preached about the "glorious" emergency fund, I was focusing on obtaining significant amounts of life insurance on account of the unique needs of my family. When people obsess about landing the perfect job–we became obsessed about living in specific states, not focusing as much on my husband's actual job.
I came to realize that many folks do not fit the traditional financial mold. They have experienced significant hardships like job loss, home foreclosure, and medical issues. They are not going to "regain" their former lives. However, like me, they can go forward in a new way. Perhaps they will not make incremental financial progress, but some progress, albeit slow.
I learned as I made the career switch to stay-at-home-mom that I really did make the proverbial 80% of the purchasing decisions. I realized that my forethought and planning regarding purchases made a huge impact on our family's financial position. I learned something more. I realized that few women did the leg-work that I did to create a spending and budgeting system.  When I began to share what I learned through my blog, it was rewarding to see how it could positively impact lives.
In this process of sharing my knowledge through blogging, my MBA took on a new meaning. I could capture my knowledge, my life experiences, my conviction that frugality can be elegant, and express it all at Super Frugalette. I look at my blog as a "job" whereby I strive to help everyone's personal bottom line.
Looking to learn how to start your own profitable website? Check out my step-by-step guide on how to start a blog. It's one of the best things I did in 2009 to help earn extra money and break free from Corporate America!
Updated for 2017 and beyond.