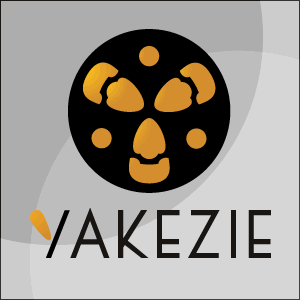 Hello fellow Yakeziers,
This is Andrew from 101 Centavos (a hundred and one Centavos). I'm excited and gratified to have become part of Yakezie with the Gamma class.  Reading through the forums and forging relationships with fellow bloggers reinforced the decision to join. It's a good bunch of people.
An Introduction
I blog semi-anonymously, but I've dropped a few personal details, here and there.  Here are some other factoids about  myself:
I'm originally from Italy, born and raised, but left at a young age. Italian was my first language. Some people that have known me as an English speaker only are surprised at the change that comes over when speaking in Italian, as the voice volume goes up and the hand gestures start flying.  There's some truth to that old chestnut, an effective way to gag Italians is to just tie up their hands.
I'm a doodler.  I've taken to frequently posting the post-it doodles form the office on the link roundups.
I work as a middle manager for a large multinational. The company being a flat organization means that I have a good deal of freedom in my activities and in leading my team.  This past year has been particularly exciting/intense.  A new corporate acquisition has brought many Italian colleagues and suppliers into my professional circle, and regrettably increased travel loads and my visibility within the organization (I like to fly under the radar).
My family is the most important thing in my life.  Even as I write about travel in exotic places ("must be fun, you're so lucky!"), some people are mildly shocked when I say that I'd rather stay home given a choice. Puttering in the garden, or working on small projects with Mrs. 101, or going fishing with our two boys beats a fancy dinner at any fancy hotel anywhere.
Practical personal skill:  good camp-fire cook.  Our pack won a ribbon award at a Cub Scout Webelos campout for best improvised menu.
Not-so-practical personal skill:  I can throw a well-balanced knife and make it stick from about 10 feet away.  What is it with Italians and knives?
I've lived in several countries, including Italy, USA, Austria, Kuwait, Saudi Arabia, and the emirates of Dubai and Sharjah in the U.A.E.   As a result, I speak fluent Italian, conversational Spanish, and bad Arabic.  I can fake German and get by in Portuguese, or rather, Portunol (a mix of Portuguese and Espanol).
I've traveled to 46 countries and counting, mostly for work reasons.  Some of the more unusual destinations include Uganda, Algeria, Azerbajan, Yemen and Eritrea.  I've been to China more than a few times.  During the next twelve months there's a good chance I'll be adding a few more to that list, including Argentina, South Korea and Romania.  Argentina I'm particularly interested in, since it's rumored that there are some long-lost relatives from my father's side, originating from the same little village in southern Italy.
Other personal trait:  I'm an insufferable morning person. I get up around 4 to 4:30, and get on the computer, do workouts, make lunch for the boys, and hit the garden as soon as it gets light.  When a sleep-bedraggled Mrs. 101 drags out of bed on a Saturday morning, my energy level drives her a little batty.
I have a not-so-secret semi-pipe-dream to operate a small farm somewhere. I call it a pipe dream, because making a living from the land requires total commitment and hard, long hours of work. After 15 years of easy office work, I'm gotten a little soft around the edges.
Starting the Blog
Some of the Yakezie members have written in their member posts about the clear motivation, on the why behind starting a blog.  Honestly for me, there wasn't any *one* single thing, but a collection of little things.
I work in a service role.  Helping people and sharing  knowledge is integral to what I do every day.  The blog is mostly about what I can knowledgeably write about, as related to topics of personal finance and lifestyle. As it says in the masthead "unequal parts personal finance, gardening, penny mining stocks, saving, and home cooking".    I include sections on travel and career advice, as I do travel a bit and mentor younger people at work.  I don't write much about credit cards, since we only have one and don't use it much.
There was a little bit of motivation in making an easy side income.  Some reading around the forums and other blogging sites quickly dispelled that silly notion.  Blogging ain't easy.
I have some frugal tendencies (Mrs. 101 could call it "cheap"), so that probably gravitated me towards the PF world.
There is also a little bit about preserving a written record.   I've always written long letters to friends and family on my travels. From an early age, I've had an interest in travel and adventure books, from Wilfred Thesiger, Tim Severin and Jacques Cousteau to more recently, Bill Bryson.
Feedback on my letters would often be in the vein of "you write really well, you should be writing a book", although to be fair, much of that came from my Mom.  She naturally thinks I'm a good writer, in the same way that I think our boys are brilliant, good-looking and talented.    But what with switching computers, moving house and bad record-keeping, many of the letters are long gone.
Well, as the old Italian proverb goes "Tra il dire e il fare, c'e' di mezzo il mare" (between saying and doing lies the wide sea).  I put off starting a personal blog for many years, and eventually got around to it by writing a few pages on WordPress hosted blog a little over a year ago.
Going forward
In conclusion, I can see that joining the Yakezie has opened up tremendous opportunities, but I'm not fussing too much about blog income for now. Whether it will be from an ubiquitous Adsense, or affiliate programs, e-books or "real" books, singly or in collaboration, a side income I expect is something that will come by itself, in its own time.
The real value so far has really been in developing new friendships around the web, in learning new things, sometimes almost by osmosis, and developing good writing chops.
It's been a good year. I look forward to the next!