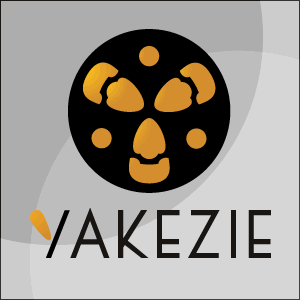 This is a post from Eric at Narrow Bridge Finance. He is author of the Personal Finance Arsenal, an eBook designed to help people save time, money, and headaches when dealing with their finances.
Not long ago, I was hit by the recent Google Panda update. I was incredibly frustrated. I didn't know what to do with myself or my blog. I considered a lot of reactions, some of them extreme, to cope with the situation. In the end, I decided to press forward and continue creating quality content. However, the situation did make me think about how you could plan for the unexpected impacting your blog.
Diversify Your Traffic Sources
If you are a Yakezie blogger, you have a natural flow of readers from this wonderful community. However, we all need more than that to survive. Traffic can come from many sources and it is important to spread your focus so you are not too reliant on any one source.
Search Engines – The Big G
Google was sending me about 60% of my traffic before the Panda update. I relied too heavily on search engines for my site's livelihood. However, it is an important factor for sites that earn money through AdSense, affiliate programs, or other traffic based revenue.
To build search engine traffic, look at your blog's analytics and see what search terms are bringing in the most traffic and where the readers are ending up. If it works well, repeat. My top posts are all (even post-Panda) fed by Google traffic. Optimize those posts to make your site sticky and build your community.
Referrals – Your Friends
Traffic that comes from another site that is not a search engine is referral traffic. Building referral traffic is more of an art than a science, but there are certainly ways to build and grow referrals.
Guest posting, commenting, and interacting with personal finance, lifestyle, and other communities will be your best use of time to build referral traffic. I have to admit, I can do more work here to keep my traffic balanced. If I had more referrals coming in, the Panda update would not have been so devastating.
Email and RSS – Your Loyal Subjects
Your subscribers are people that trust and like you and your site and want to come back again and again. That is the best kind of traffic! But, to make sure your only subscriber isn't your mom, make sure you create quality content that people will want to read and interact with.
To build followers, write posts that solve problems, answer questions, and drive action.
Social Media – Did Someone Say Attention Deficit Disorder?
I like to call Twitter A.D.D. central. If you can't say it to me in one sentence with 140 characters, I am not interested. However, if you can make me interested with that 140 characters, I will click on your link and read the post. I am not alone.
Facebook and Twiter users are digesting a fire-hose of information. Make your headlines and posts catchy to rope in the curious. Don't believe that social media works? Here is a story that proves how effective it really is.
Strategy is Important
None of these alone will make you a success. None of these alone can make you rich. You need to find a balanced approach that works for you to make sure you can survive whatever the internet throws at you.
What has worked for you in the past? What has not? What are your plans for the future and how do you work to ensure you have traffic coming in from multiple sources? Please share your thoughts in the comments.