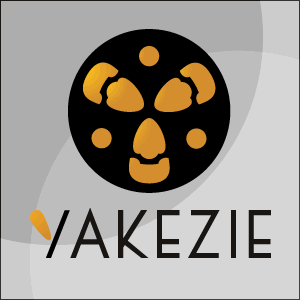 I was preparing to go to sleep. It was 11PM on Sunday evening. I checked my mail for one last time before calling it a day. There was an email waiting to be read. It was from Sam, informing me on a decision to accept OCAAT as a Yakezie member.
Fellow Yakezies, this is a note from your newest member One Cent at a Time, a blog that inspires you to get ahead in life.
I was ecstatic that night, not that I was not expecting it. It was a moment a dream came true. Finally!
The day I started blogging I noticed Yakezie badge on sites I loved. I read and re read the challenge requirements. In those days I couldn't think of consistent blog writing and the requirement of posting 2 – 4 times a week looked impossible to me. I didn't join Yakezie.
After three months I was all prepared to leave blogging, I was not getting enough time, I was not getting enough readers, I was not getting enough comments and encouragement. In a last-ditch effort I accepted Yakezie challenge. Rest is history! I broke in to Alexa 200,000 in record 36 days.
Here I am writing membership posts, after 8 months of joining Yakezie on June 17th. 182 posts, 3500+ comments, couple of grands in blog income, nomination as the best new personal finance blog of the year and 500+ subscribers later I finally completed Yakezie challenge.
The interesting part is, I didn't feel pressured to write 2 -4 times a week. I enjoyed writing, I enjoyed attention, I enjoyed Yakezie forum.
About SB
I am your guy next door. I live a simple life.  Despite being a high income earner, I like to stick to the frugal habits I am used to since childhood. I got educated in one of the most prestigious schools in India. I landed a job through campus placement in the then biggest computer company, IBM, It was a dream job.  6 years and two jobs later I am now managing a team of software developers and I'm thankful that I love my job.
Good thing is education is highly subsidized in my home country. I didn't have any debt when I joined work force.  I got married and didn't let my retired father pay for the cost, going away from the normal custom. Soon after marriage I got an opportunity to work here in US for the same employer.  I still practice frugality, I still want to increase my income, I still pinch every penny, I save one cent at a time.
My wife, SMB is not working, mainly because she is not permitted to work being on dependent visa. Now that we are permanent residents, she is looking for a job, with a double masters degree in her belt, she should find a job soon. She takes very little interest in my blog and rarely reads my posts.
More about us here.
About OCAAT
The main theme at OCAAT is how to be rich. The blog is my journey towards being rich monetarily, spiritually, emotionally and socially. It's not merely about earning side income, It's about creating values. It's about helping people getting richer.
My articles at OCAAT are money heavy, but I do write on productivity and personal development and saving environment as well.
I believe in the philosophy that there are many ways of doing things right, as long as you have the fundamentals straight you can succeed in life. These fundamentals are inscribed by my parents.
1. To become successful, we need to put hard work.
2. Be the best in every thing you do, there's no gain, no fame for being second best.
3. There is no limit to earning money. Your capability determines your earning potential.
4. Money is too important to waste.
5. Failure is not an option, you are gifted, no one else can fail you except you.
6. Don't be selfish, take care of people around you, don't neglect them for money otherwise money is of no use.
7. Always help the system, the people who helped you getting richer.
8. When you die, no one remembers how much money you made, you'll be remembered by how much value you created for others.
These fundamentals are primary reason I could leave all sorts of money earning work right now if I wish and spend happy retired life at an age of 36 by going back to India, my home country with the savings I have now.
I will not do that, I am indebted to the society, I want to grow and share my wealth to the less fortunate. I want to create values, I want to lead, I love power. I want to succeed in every aspect of my life. Sitting idle and doing nothing is not for me.
About Yakezie
I am ever indebted to Yakezie and its awesome members. Yakezie held my hand when going became tough. Above all, Yakezie inspired me to stay put. I enjoy commenting in the Yakezie Forums, and I enjoy getting comments at OCAAT.
The little success stories urge me to continue. I was new to blogging and Yakezie taught me to blog. Yakezies collectively designed the blog, proof read my posts (English is my third language). Yakezies brought advertisers. Yakezie helped increase my readership from 200 a month to 20,000 a month!
It's now time to change the badge from challenger to member.  The Yakezie Member Badge is earned, after hard work and a lot of networking. I hope I will live up to the expectation and make Yakezie stronger. let's grow together One Cent at a Time!
Sam's Note: Welcome SB! To all, we are working on updating the Yakezie Network List over the next month given new API's for the various metrics we use.  Stay tuned.